Hello world,
Here's your last FP Picks update of 2022 .. loads of great new music as always inc King Tuff, CjayQ & LIFE. If you like what you hear please follow and share this playlist, it helps us keep doing our thing by getting the algorithms on our side. Also please support the artists featured in any way you can!
Happy Christmas & see you all on the other side!
Helen (Futureproof) x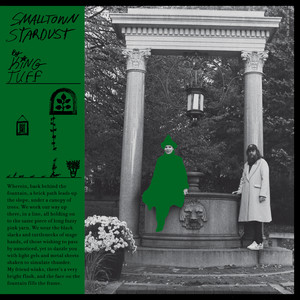 King Tuff – Portrait Of God
Garage-rock band King Tuff recently dropped upbeat, infectious new track Portrait of God, from upcoming LP Smalltown Stardust. "If you were to ask me what my religion is, I would say three things: Music, Art, and Nature," Kyle Thomas says of writing the track. "Those are the things I've dedicated my life to and which bring me the purest of joy. Often when I'm making art or music I feel something guiding me- call it god, call it Magic, call it Jim… whatever it is, it makes me happy! My god is probably something totally different than yours, and that's a beautiful thing! I was thinking about that one day, so I wrote this song." It's stuck in our heads and we love it!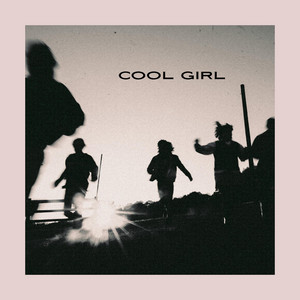 The Sewing Club – Cool Girl
Nashville based indie-rock band The Sewing Club have shared Cool Girl: "We had all been playing off of this one simple riff and I (Hannah) took my phone out to record what we were playing. Once we returned back to Nashville from playing shows in Texas I couldn't get the riff out of my head, so I sat down and began Cool Girl. Once I brought the song to the band it really began to form and come to life … it's about people only dating you because they think you make them look cool. It's about building yourself up into someone that you're not just to impress someone or somehow make them like you. And, it's about having enough of that. We recorded this one with fellow Nashville rocker Jared Corder of *Repeat Repeat in the hills of Hartsville, TN. Garage rock but in a field." Their music shares a hint of melancholy accompanied by infectious melodies with smooth vocal overtones and we're loving it!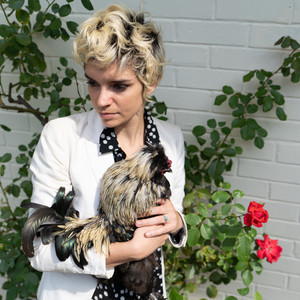 Gabi Garbutt – Subterranean Stars
Gabi Garbutt (with her band The Illuminations) took Joyzine through new album Cockerel and said of Subterranean Stars: "The idea for this song came to me strolling around West London, looking at shapes on the ground made by leaves, chewing gum, and spilt paint. I was on a pretty desolate street and the shapes seemed to illuminate everything. I've always loved the William Blake idea 'to see a world in a grain of sand and heaven in a wild flower,' the link to something divine in the mundane, and this song is very much written with this world view. I worked out the strings and brass arrangements using a Juno synth, there's some call and response brass going on, and some cool interplay between the strings and brass." Gorgeous vocals & lyrics on this infectious track – great!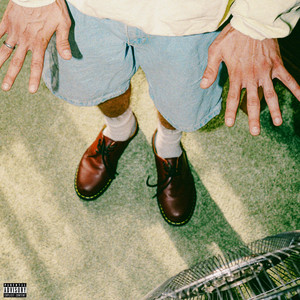 CjayQ – Debt Collector
San Jose indie artist CjayQ has dropped a highly infectious & fun bedroom pop track: Debt Collector. Debuting in 2016, this bright eyed artist constructed himself an extensive catalog of self produced projects exploring sounds from jazzy sample based lo-fi rap to psychedelic colorful indie rock. Tasteful songwriting laced with nostalgia and melancholy combine with the cinematic arrangements drenched with spinning guitars and oozy vocals. The constant & consistent evolution of sound has solidified him as a pioneer in the DIY scene. What a happy feel on this upbeat track – it'll get you tapping those feet for sure!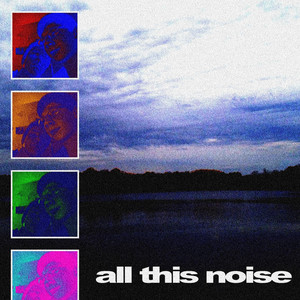 Crawling Vines, Vinny Crunch – All This Noise
Crawling Vines is the alias of eccentric, Chicago-based musician, Jack Holston. Trapped in his college apartment, he cooks up kaleidoscopic, retro-inspired tracks by himself, using a hodgepodge of recycled analog gear to develop his own unique, DIY sound. Adopting production styles from psychedelic artists like Tame Impala while also maintaining a more homemade, blown out feeling like that of Ty Segall, his music is spacey, crunchy, and dark. Jack states: "The track's arrangement is layered and detailed, and features a fully analog production which gives it a vintage and crunchy feeling. Gazing distorted guitars, coupled with danceable drums, create a sound that may best be described as shoegaze pop."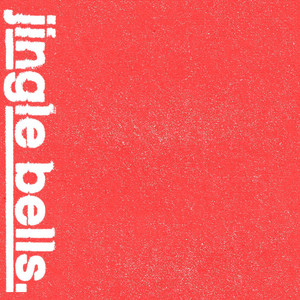 LIFE – Jingle Bells (LIFEmas)
I guess we should include a Christmas track on the last Picks of the year so it's gonna be from a Futureproof fave: Hull's very own post-punks LIFE! Vocalist Mez Sanders-Green says: "When Christmas was lost to Covid/Lockdown we put on a livestream from our Moon Factory studio in Hull. It made us smile, it made people laugh at home and most importantly it made my little boy dance around my flat in Hull! This year, following an incredible tour of our latest album, we wanted to celebrate at the LIFE AGM and got in the festive spirit to record the 'LIFEMAS' version of Jingle Bells. Is it serious, hell-no but hopefully the track just makes people laugh and dance with their kids, pets, nan's and gate-crashing X-mas neighbours – reach for your Satsuma and enjoy!" We're singing along & getting in the spirit – Happy LIFEmas and we look forward to more next year!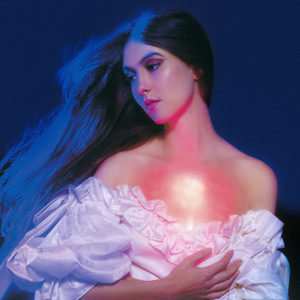 Weyes Blood – It's Not Just Me, It's Everybody
Weyes Blood, aka Natalie Mering, previously shared the single It's Not Just Me, It's Everybody from recently released album And In The Darkness, Hearts Aglow, with The FADER's Raphael Helfand describing it as a song that "expands on the grandeur of her previous project, giving her towering voice an even more splendid platform." Natalie states: "This dystopian romance novel took a lot of dark juice to birth. Forged in fire as they say. I'm so relieved to finally share the opening track, It's Not Just Me, It's Everybody. Listen on earbuds with an open soul, maybe you'll get a creepy chest glow if you're lucky."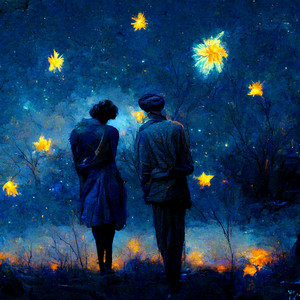 Kyle Lucas – Once in a Lifetime
Boston based singer-songwriter Kyle Lucas has dropped heartfelt indie-pop track Once in a Lifetime. With its captivating lyrics and infectious melody, the song tells the moving story of Kyle's once-in-a-lifetime love story. As he grew up, Kyle had to battle his self-doubt and insecurities before fully committing to his career as a musician. Eventually, Kyle recognized that the best way to overcome these insecurities was to open up about them in his music. He learned to embrace his vulnerability and to use it as a jumping-off point for his songs. Stunning vocals on this track accompanied by the soft tones of an acoustic guitar and beautiful piano melodies.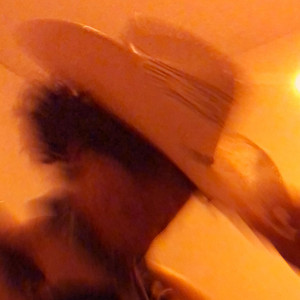 Cozyfruits – Scatterbrain
Cozyfruits (aka Thomas Hsu) is a Taiwanese-Canadian artist, producer, composer, & songwriter. Unafraid of mashing together ideas from completely unrelated genres, his music is a window into his introspective mind capturing listeners with crafty hooks and intoxicating instrumentals. Cozyfruits finds a way to blend elements from Jazz, Electronica, Indie Rock, & Alt-R&B to create songs that feel like the listener's personal soundtrack. He states: "Scatterbrain is one of the songs that came after a quiet period this summer … I sat down, started jamming and jumping around between the bass, guitar, keys until the song pieced itself together. The lyrics came quickly too, it all happened in one afternoon. It started off with a bunch of random thoughts and I recorded any idea that came to mind. I kept telling myself 'If you mean it when you say it, keep it, and if it sucks at least you tried'".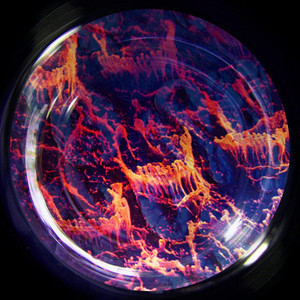 True August – Appearing Nightly (in this room)
Indie-pop singer-songwriter True August has shared a catchy, melancholic single from upcoming debut album Breathing Room and it's a sparkling mix of dancefloor-filling '80s guitar lines and glittering synth hooks. August explains: "This song was originally a downtempo dirge. Thankfully, it didn't stay that way. Now, It's one of the more uplifting, pop-type songs on the album. When I first started writing the song, I was imagining a performer who, instead of appearing nightly in a local club, is appearing nightly in someone's bedroom. The first half of the title sets up the expectation that you're watching someone perform live music in front of a crowd, while the second half of the title relocates the experience to something personal and private."
You can check out the whole playlist here. Please follow the socials below for our weekly updates and share about the place!