Hello world,
Here's your latest FP Picks update .. loads of great new music as always … If you like what you hear please follow and share this playlist, it helps us keep doing our thing by getting the algorithms on our side. Also please support the artists featured in any way you can!
Until next week
Helen (Futureproof) x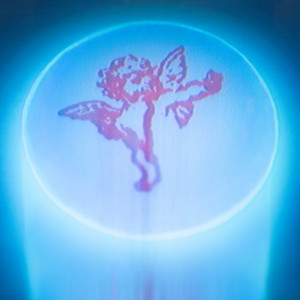 Hamond – Angels
American producer and multi-instrumentalist Hamond returns with warming instrumentals and heartfelt lyrics on new single Angels which sees the Houston hyphenate blending elements of R&B with pop to create something that feels futuristic and avant-garde, while still beautifully melodic and captivating. Hamond stated "It's about being watched over and protected by people around you… even when things are not perfect. It's what everything is really about, in the end. You could have everything in the world, but it doesn't matter unless you're surrounded by good people. It's being thankful for that – knowing that on the worst days, you have someone or some people that have your back."
Ibeyi – Sister 2 Sister
Afro-French Cuban musical duo Ibeyi have shared winning new single Sister 2 Sister & unveiled details of a new album Spell 31, which arrives on May 6 via XL. Singing in English, French, Spanish & Yoruba, they effortlessly blend soul, hip-hop and jazz, all while staying true to their roots and spiritual impulses. Ibeyi stated "This song is such a joyful song for us. It is based on our relationship but also on a specific time in our childhood, when our dad was still alive … It also talks about how intense such important relationships can be. Ranging from that feeling that we couldn't live life without each other, but at the same time needing our own space. Most importantly, it is our way to remind each other that it will always be us despite it all."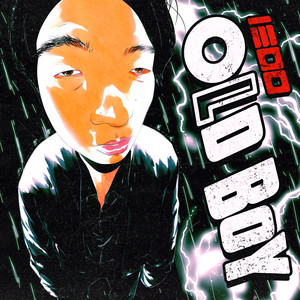 1300 – Oldboy
Korean-Australian outfit 1300 have dropped  highly energetic single Oldboy. The hyper-pop elements, rapid-fire bars and hip-hop basslines create a dynamic result, with the outfit jumping seamlessly between Korean and English lyrics. 1300 explain "When we started working on the beat we were thinking of the track Go Crazy and the reference to Black and Yellow. Then we added the theme to one of our favourite Korean films Old Boy (2003) and the rest is history." A group animated by their boundless creativity & raucous energy.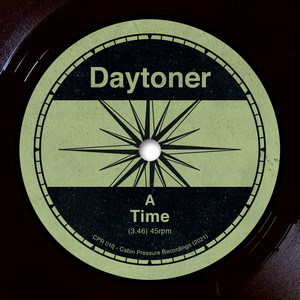 Daytoner – Time
Cornish outfit Daytoner have dropped new single Time. The cancellation of six live shows due to lockdown prompted the band's various members to write six tracks which were recorded to video and became the basis of the forthcoming second Daytoner LP Remote Connections. The track Time is a clavinet-n-sax-powered, squelchy funk ride atop which singer Lucy Richards' lyrics focus on the importance of time spent with family and friends when life feels so fragile, backed by the funk-fuelled brass and breaks of her bandmates.
Wunderhorse – 17
Wunderhorse has dropped powerful new single 17 & ex-Dead Pretties frontman Jacob Slater explained "I remember coming back from a party and feeling a bit shit and the song just kind of fell out … It's the oldest song I still play live and so I thought it deserved to get out there." Expect fantastic poetic lyrics overlying beautifully placed electric guitar instrumentals. In a four-star review of Slater's performance, NME's Sophie Williams wrote: "An understated confidence in both his vocals and gorgeously reflective storytelling could easily bear out comparisons to the emotional depths that Sam Fender explored last year on Seventeen Going Under.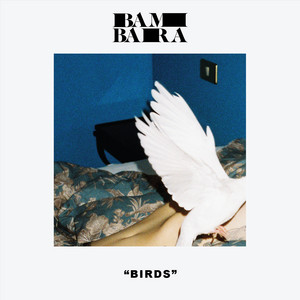 Bambara – Birds
Recently released single Birds comes from upcoming six-track mini-album Love Is On My Mind. Of the track, vocalist Reid Bateh explains: "Birds compresses the events of many months into three and a half minutes, spanning time when the couple we follow throughout the record are growing closer. On the train, they fall in and out of sleep, reliving shared moments. Then a childhood memory bubbles up to the surface of the protagonist's mind, revealing his complex relationship to the idea of love." The track moves between a minimal, bass-driven verse into an expansive, atmospheric chorus that further drives home the band's distinct way with narrative and the contrast between dark and light.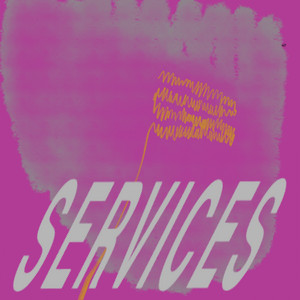 Divorce – Services
Divorce have shared their debut single Services, a melodious, angular number that reveals a band with a whole heap of potential. The Nottingham four-piece may be made up of members of the post-punk groups Do Nothing and Megatrain, but Divorce's sound stands in stark contrast to the work of both of those groups while managing to access the same unrestrained energy. Vocalist Tiger explained "Both teenage dysphoria and the reluctant ascent into the chaos of my mid-twenties meet each other in this track. I looked back on the suffocating boredom and the pain of being 16, and how I longed for the simplicity of human closeness and car journeys." The genre-mixed track exudes self-assuredness with its aggressive bassline and expressive, often playful, vocals.
Melts – Outlier
Dublin space-rock quintet Melts have dropped new single Outlier from upcoming album Maelstrom, out in May. "Outlier is about the imaginable distance between objects in space and how leaving one way of life and moving on to another life falling into space, into the void," frontman Eoin Kenny said in a statement. "The title refers to an object or person existing at a distance from the centre of the system." To mark their album announcement, Melts will go on their first headline UK and Ireland tour in March starting off with a hometown show at Dublin's Button Factory.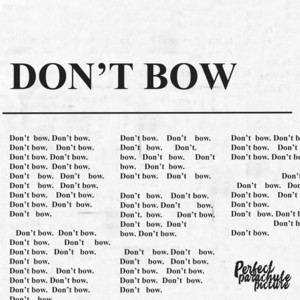 Perfectparachutepicture – Don't Bow
Perfectparachutepicture tap into their noise rock roots with new single. The duo comment "Don't Bow is a nod towards our early noise rock influences. It pulls together angsty punk vibes and snarling alt-rock riffs forming a song full of energy, inspired by the frustration that builds up when you're not listened to by people that only see life from their own perspective. The song is about the worry that you feel when you don't actually know if the choices that you make are good or bad, coming to the conclusion that the only real voice telling you which way to go should be your own." The duo explore every aspect of their sound with gritty, layered melodies and powerful drums.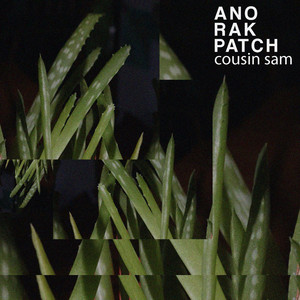 Anorak Patch – Cousin Sam
Anorak Patch have dropped energetic new single Cousin Sam ahead of their debut EP By Cousin Sam, due for release on 29th April via Nice Swan Records. Guitarist Oscar Ryland comments "The EP is a new direction for us musically. It has more extremes, some parts of songs can be very intense and others can be slow and calming, hopefully listeners like it. The running order of the ep is important – we think it adds to the overall experience. it starts and ends with two powerful and emotional songs and in the middle is something lighter and more accessible… it's full of twists." The band have a biting edge to their sound, retooling post-punk and indie rock influences into something personal.
You can check out the whole playlist here. Please follow the socials below for our weekly updates and share about the place!