Hello world,
Here's your latest FP Picks update. We've got trx from Electric Sufi, Pacifica, Reverend And The Makers & stacks more. If you like what you hear please follow and share this playlist, it helps us keep doing our thing by getting the algorithms on our side. Also please support the artists featured in any way you can!
Until next week
Helen (Futureproof) x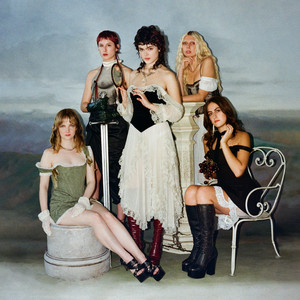 The Last Dinner Party – Nothing Matters
We're loving the highly anticipated debut single Nothing Matters from The Last Dinner Party, with its fantastic operatic vocals & honest lyricism. Introducing the single on Instagram, the band wrote: "Thank you to everyone who has joined us on this journey so far, and to anyone who is new, welcome, take a seat at the dinner party. The feast is finally served." Their genre-bending sets – fusing elements of glam-rock, new wave and heavy synth breakdowns – have seen them perform in venues across the UK, recently selling out London's Camden Assembly. No mean feat to support Nick Cave & The Rolling Stones before ever releasing a single!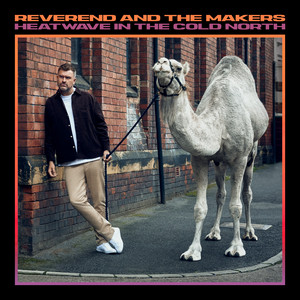 Reverend And The Makers – A Letter To My 21 Year Old Self
The touching & honest single A Letter To My 21 Year Old Self  was recently shared from Reverend And The Makers' album Heatwave In The Cold North. The track blends anthemic melodies, R'n'B, and Classic Soul with an endearing lyrical vulnerability and the Rev states: "I've made a hell of a lot of mistakes during my time as a musician. Said and done loadsa dumb things. I guess this is me trying to tell myself not to do all of those things but also saying not to be hard on myself or to turn my frustrations in on myself. If I knew then what I know now, I'd have taken over the world. But doesn't everyone say that?" What a banging tune – inspiring with fantastic lyrics.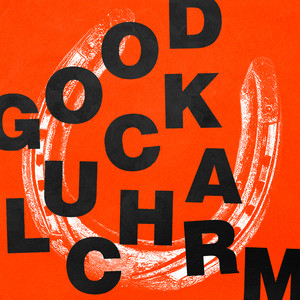 THE GOA EXPRESS – Good Luck Charm
Alt-rock band THE GOA EXPRESS have dropped their energetic new single Good Luck Charm. "Sometimes, you end up feeling down on your luck, and then all a sudden, you make the call to get the hell out of somewhere," THE GOA EXPRESS said of the track in a press statement. "And, out of nowhere, you meet someone, and you end up getting lucky again." The track takes inspiration from the noise-rock and Britpop eras with dense, thrashing guitars, a violent rhythm section and anthemic vocals. Loving this rousing, frenzied punk-infused tune.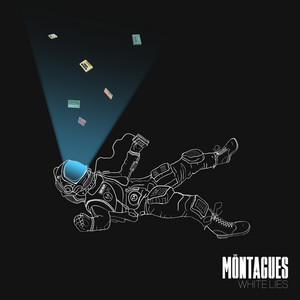 The Montagues – White Lies
Welsh alt-rock/indie band The Montagues have shared powerful rock anthem White Lies, with its catchy guitar riffs and driving drums. The band state: "White Lies has a message that I believe will resonate with many people. The song is about the little lies we tell ourselves and others to make life and relationships easier, even when we know deep down that they're not true. We found inspiration from Nothing But Thieves' Evolution." The band are known for their high-energy live performances & what a banger this must be on stage!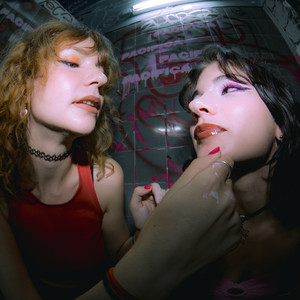 Pacifica – Anita
With the ghost of Tom Verlaine woven into the guitar style and a run away sense of adventure in the chorus, this highly infectious track wins the accolade of "irresistible ear-worm of the week"! And it's all put together by an Argentinian duo who are are seemingly brimming with confidence – a trait that's well needed to get above the noise in such a crowded space like today's music industry. Complete with a 'Waiting for the Man' piano stomp that creeps up toward the end, sassy lyrics abound throughout and how they rhythmically place the song's title in the B-chorus section is pure magic – definitely wanna hear more from these guys!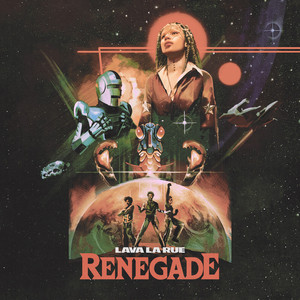 Lava La Rue – Renegade
Lava explains: "Renegade is the beginning of a wider concept/narrative.. [and is] from the perspective of a character who is talking about an infatuation that's vital to the storyline. The song was made out of a jam in LA with my friend APOB – I knew I wanted a big glam guitar solo in it so I called up Stolen Nova (Josh Landau) who I'd met at a house party the previous week as I knew he had the minerals." It's Psychedelic Rock at its core but flecked with Brit Pop, Indie and more. Lava has morphed into someone that they always wished they could look up to; a queer rock star with an epic band – hoping to bind together a generation of listeners who've long sought something queer and gear shifting in that space.
Pano – Hang In
Berlin singer-songwriter Pano has dropped a new single with harmonic guitar chords and punchy drums. Pano states: "Hang In is about the feeling of wanting to do something, but not knowing how and where to start, while the clock keeps ticking loudly. About how you keep trying to convince yourself that everything could somehow turn out okay if you just have a little more patience … With Hang In I have captured a feeling that describes the attempt 'hopelessly not to lose hope' for me quite well." If your thoughts are trapped between bittersweet melancholy and hopeful daydreams, then Pano might speak right from your soul.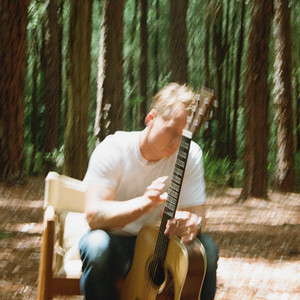 Lawson Hull – Blood Bank
Singer-songwriter Lawson Hull's cover of Bon Iver's Blood Bank – produced with Hein Cooper – is a real headphones song. "We wanted it to feel warm, live and intimate," Lawson says. "We slowed it down until it was almost too slow and you could just sink into the mattress listening to it." Describing himself as "an Aussie take on Tom Petty, but half as good", Lawson Hull's modesty does little to conceal his immense musical and lyrical talent. Warm, atmospheric and spacious, Lawson's music oozes comfort, and places him amongst Australia's greatest contemporary indie folk voices. Beautiful – stunning vocals and great lyrics.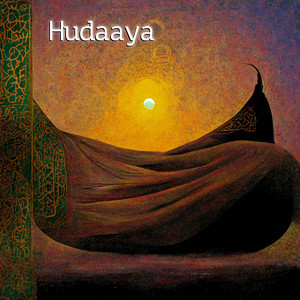 Electric Sufi – Hudaaya
World music collective Electric Sufi now come with their mesmerizing third single Hudaaya from upcoming album Breathe In Love – a track featuring traditional Urdu lyrics that speaks about the revelation of transcendental truth in nature. As with much of Electric Sufi's music, Hudaaya mixes traditional Arabic instrumentation (a woodwind instrument: Duduk) with electronic beats to produce a distinctive sound. The track's message mirrors Electric Sufi's climate change message of respecting the all-encompassing existence of nature and the need to develop our understanding of humanity's place within it. Another beautiful composition from Electric Sufi.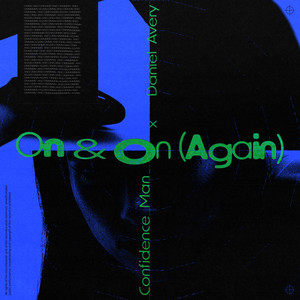 Confidence Man, Daniel Avery – On & On (Again)
Confidence Man teamed up with Daniel Avery on new single On & On (Again). The new single marks the beginning of a more club-focused chapter for the electro-pop duo at their new label home at Polydor. The track is a heady mix of Confidence Man's maximalist songwriting and the thunderous energy of producer Avery's left-field rave music. "Dan knows what's good," said the duo in a statement. "And Conman does too. It's a match made in sexy rave heaven. A naughty international subgenre mashup. Yin and Yang in parachute pants. And we did it all for you. Open up and let us in." Relatable songwriting meets rave energy and we love it!
You can check out the whole playlist here. Please follow the socials below for our weekly updates and share about the place!