Hello world,
Here's your latest FP Picks update .. we've got the new altrock banger from Mount Forel plus Francis Moon, Kowloon & loads more great new music as always … If you like what you hear please follow and share this playlist, it helps us keep doing our thing by getting the algorithms on our side. Also please support the artists featured in any way you can!
Until next week
Helen (Futureproof) x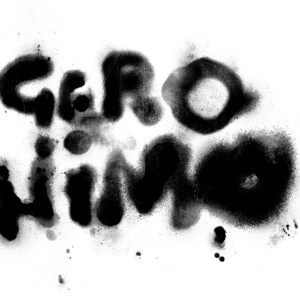 Young Fathers – Geronimo
Edinburgh based trio Young Fathers recently dropped their first new single in four years. In a statement, they explained that the soulful & heartfelt Geronimo is "a track about contrast, because life is contrast – pushing through, giving up, all at the same time. Wanting everything and then wanting nothing, then wanting everything again. It's kind of reflective of where we are at the moment, trying to remember how to do this again." The track builds slowly, gently climbing its way from a minimal beginning to an unrestrained and carefree peak.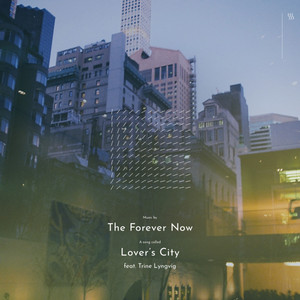 The Forever Now (feat. Trine Lyngvig) – Lover's City
Copenhagen-based duo The Forever Now orchestrate a beautiful and despairing song that tells the story of two people in love parting on different paths. With a spirit of misty railroads and tears trickling down cheeks, the musicians conjure a genre-blended creation with indie rock roots and a touch of synth pop on their latest release Lover's City. Joined by Danish singer-songwriter Trine Lyngvig, "Fyn's own Lana del Rey" (Fyens Stiftstidende) the two weave together rich harmonies that tell a story of loss and longing. With a more narrative structure, cues from indie folk music, and attention to vocal harmonies, the song certainly opens a new chapter in The Forever Now's body of work–asking the listener: are you on the train–or still standing at the station? A beautiful, haunting track.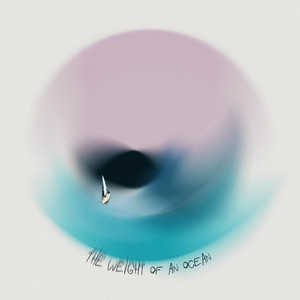 Francis Moon – The Weight of an Ocean
Francis Moon is a Swedish bedroom producer that has been attracting a growing fanbase with his catchy and dreamlike sound since 2015. The Weight of an Ocean was inspired by life choices where there is no good outcome… in this case, choosing whether to tell someone that you love them and destroying the friendship that you've both built, or choosing to stay silent and instead carry "the weight of an ocean" on your shoulders. A song about unrequited love with touches of Bon Iver in the vocal style – great tune.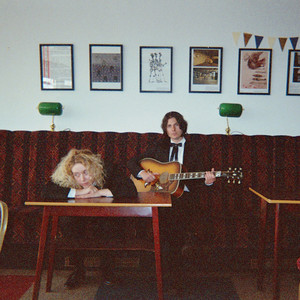 Jake Whiskin, Lizzie Reid – Drive You Home
Leeds singer-songwriter Jake Whiskin has announced his self-titled debut album, which is due out on November 4. The lead single is a hushed and touching stripped-back duet with Glaswegian songwriter Lizzie Reid. "Drive You Home is a song about a relationship that's on its last legs and plays out over a firework display whilst you internalise how much you've grown apart over the years," Whiskin explained in a press statement. "I pretty much wrote the whole song around the lyric 'I will drive you out your mind and then I'll drive you home'. It always felt like a duet to me so we got Lizzie Reid on board who is obviously amazing and she just took it to a whole new place." A beautiful, melodic track with stunning vocals from both artists.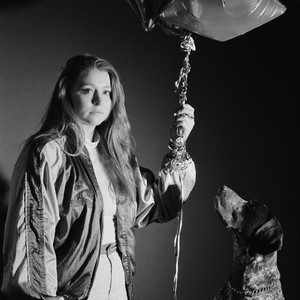 Danika – Coolshit Bullshit
Danika transcends the borderlines of folk, soul and jazz seamlessly with her latest single. 'Coolshit Bullshit' is lyrically melancholic, yet a sonically hopeful song that tells a story of bittersweet boundaries and the nature of letting go – "it's kinda like a helium balloon floating away on its lonesome, this song is a little bit sad, and lonely, but with a really fun soundtrack. It's about finally recognising and expressing your needs, and eventually leaving a situation that made you feel small and undervalued. Leaving the things you know can be very sad and lonely, even if it's better for you, it's far from easy," reveals Danika. Stunning vocals & great lyrics on this chilled tune – makes you wanna listen again!
Erin Vadala – Charlotte
Erin Vadala blends folk, jazz, and chamber pop with Charlotte, a thoughtful ballad about identity and self-love. For Erin, music is about healing, and this is communicated through every performance. With influences ranging from Regina Spektor to Radiohead to Esperanza Spalding, Erin performs a set that is both emotionally profound and highly danceable. Vadala has been developing her unique balance of smartly written lyrics, evocative vocal performance, and genre-bending instrumentals for several years, and that sound comes to full fruition with her latest singles, Robots and Charlotte. It's a gorgeous track with captivating lyrics and vocals.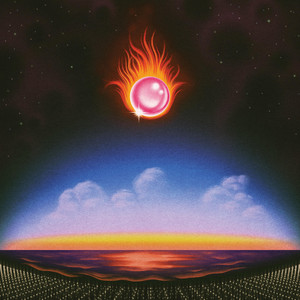 Kowloon – Back Again
Back Again is a groovy, driving pop song inspired equally by Harumi Hosono and Peter Gabriel. Slippery, bending guitar lines, palm muted picking, shimmering synths, and a restlessly bouncing bassline make up a joyous cacophony, as Los Angeles based musician and film-maker Kowloon sings of the triumphs of the creative process and the rewards that come with risk. This song is a left-of-center summer-anthem with its Neon Indianesque production and touches of Toro y Moi. Great songwriting on this highly infectious track – a real earworm and we're lovin' it!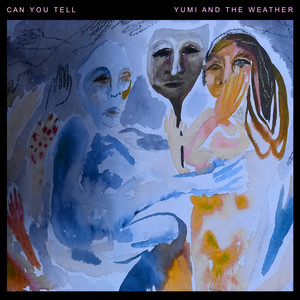 Yumi And The Weather, William Woodfine – Can You Tell
Brighton-based singer-songwriter Yumi And The Weather, aka Ruby Taylor, recently dropped dynamic new electro/punk single Can You Tell and this time, she teamed up with Brighton-based drummer William Woodfine on the track. The song is the second single off of her upcoming album It's All in My Head. Ruby said of the song, "Can You Tell was inspired by a very impulsive decision… It could have been the biggest mistake of my life, but luckily it was absolutely fine. This song came out of the sadness from feeling the fear I felt that overcame me when I realised I was no longer in control. Thoughts of what could happen came into my head, and I thought about what I was doing and had to have some words with myself. I lived and learnt that life is not a dream where I can just wake up when it goes bad, so I slowed down after that because trust is something you build in time, and presumption is the mother of all F*** ups!" Just fantastic!!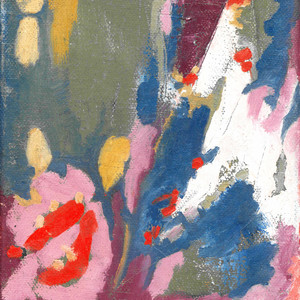 CIEL – Baby Don't You Know
Brighton-based trio CIEL dropped new single Baby Don't You Know last month, an uptempo summer-ready track from their upcoming EP Not In The Sun, Nor In The Dark due out in October. Merging touches of classic indie, shoegaze and nostalgic references like The Pixies – there's a lot going on in the CIEL sound. Balancing the right amount of fuzziness with through-and-through rock sturdiness, their live sound is keeping them busy as a must-see act. Talking about the track, singer Michelle said: "Baby Don't You Know is about the routine of an unbalanced relationship. I am so excited to finally release this track into the world. I think it's the closest to a conventional pop structured song we've written so far and the way it was recorded really captures the moment we were at as a band."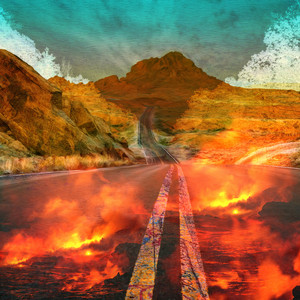 Mount Forel – Centralia Sceptics Club
A fire's been burning under the town of Centralia, Pennsylvania for over 50 years and may continue for another 250! Centralia Sceptics Club is the 2nd single from London alt-rock band Mount Forel's upcoming album Sub Rosa Stories – songs inspired by unusual and unexplained stories & theories from around the world. Originally cut with a lighter psychedelic vibe at London's Strongroom Studios, producer Jake Murray then saw the potential for a HEAVY version & encouraged the band to turn it all up! The result was this song that slaps you round the face for two minutes & then pisses off! "It's definitely the rawest track on the album" says drummer Andrew Wakatsuki "and on the lyrical matter, I'm fascinated by the people who stuck around Centralia for years after their town was burning underground & the air constantly filled with toxic fumes." The track's already been compared to Loop & King Crimson and it's a banger for sure!
You can check out the whole playlist here. Please follow the socials below for our weekly updates and share about the place!