Hello world,
Here's your first FP Picks of 2023! .. loads of great new music as always inc Billy Nomates, Tugboat Captain, Gold Spectacles & lots more … If you like what you hear please follow and share this playlist, it helps us keep doing our thing by getting the algorithms on our side. Also please support the artists featured in any way you can!
Until next week
Helen (Futureproof) x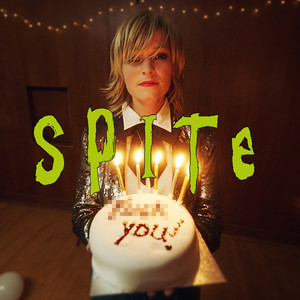 Billy Nomates – spite
Back in November, Bristol based artist Billy Nomates dropped new single spite, the fourth single from second album CACTI. Billy Nomates, aka Tor Maries, says of the album: "Writing CACTI took just over a year. I wrote very intensely and then none at all. (This seems to be the way I work best). I picked up old drum machines, mapped out things in my kitchen with the same small micro keyboard I always use and then raided the cupboards and rooms at Invada Studios, to play and experiment with old synths, an upright piano, this weird organ thing. I hope everyone finds their own narrative in CACTI. I think it's about surviving it all." The urgent, synth-infused track blends Billy Nomates' raucous punk energy with just a sprinkling of pop, resulting in a song that revels in self-belief.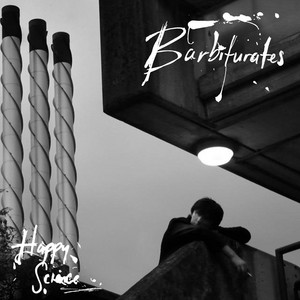 Happy Science – Barbiturates
North London four piece Happy Science have dropped new single Barbiturates, the second single from their debut EP, Car Crash Cabaret. Recorded at Shrunken Head Studios (King Krule, Ghostpoet), London and produced with intelligence, raw energy, sweat and meaning, it's time we all start listening to what Happy Science are saying. From pub-going eccentrics to creative dynamites, Happy Science claim to be an "alternative to alternative rock music" and their fuzz filled, modern pop offerings more than live up to that claim. A collective of producers, mix engineers and multi-instrumentalist songwriters; Happy Science are a melting pot of creative innovation.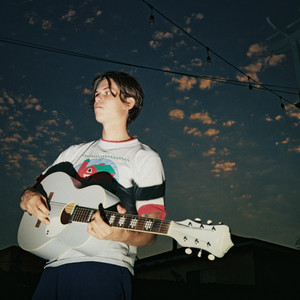 M. Byrd – Seed
Seed was created in an old military squash court turned studio and came about during the start of the war in Ukraine with the overwhelming feeling of helplessness. "We realized then that nothing will ever be, no matter how far away you feel from something that's happening in the world, independent from the suffering out there. It was a hard realization but we needed to figure out a way to deal with it. Listening to the whole album reminded me of holding a seed in my hands. It felt like the start of something and symbolized birth in times of chaos. The song and the album had to be called nothing more and nothing less – The Seed." M. Byrd's music expands moments of stark intimacy to widescreen proportions bolstered by shoegaze scope, alternative fearlessness & pop palatability. The German singer, songwriter, multi-instrumentalist, and producer unearths universality from intensely personal songwriting.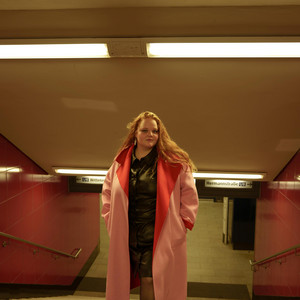 Cloud Cukkoo – Anna
Cloud Cukkoo, aka Jori, is a Dutch songwriter, producer, artist and part-time nut job. The songs are about crying at the club, feeling left out and the innate beauty of sorrow – a toast to heartache, a dance to depression – "Cover yourself in glitter, cry like nobody's watching and dance yourself into the dusk." Of the track, Cloud Cukkoo states: "A while ago I saw a homeless man, sitting on the freezing cold streets in Dublin. He was trying to collect some change with a Starbucks coffee cup in front of him. Not even that cup was his, because it said 'Anna'." Beautiful, infectious track – stunning vocals.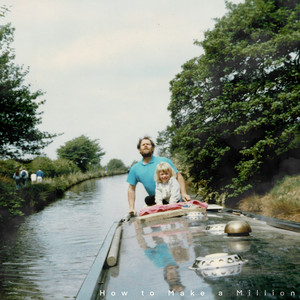 Gold Spectacles – How to Make a Million
UK-based duo Gold Spectacles make baroque pop & they've dropped infectious new single How to Make a Million. The track blends analog synths, interweaving guitar lines, a whimsical mellotron and Amy's earnest lead vocal to tell the pair's most honest and cutting story yet: "On the first sunny day of spring in 2017, my dad woke up early, got on his motorbike and headed for the coast. He didn't come home. Nothing can prepare you for the loss of a parent. The hollowness, the emptiness, the unfinished conversations, the unexpected guilt. In my situation, it was very sudden – the news of the accident didn't seem real. I still have a hard time believing he is really gone … This is definitely the hardest song we've written." A beautiful track with impactful, thought provoking lyrics and stunning vocals.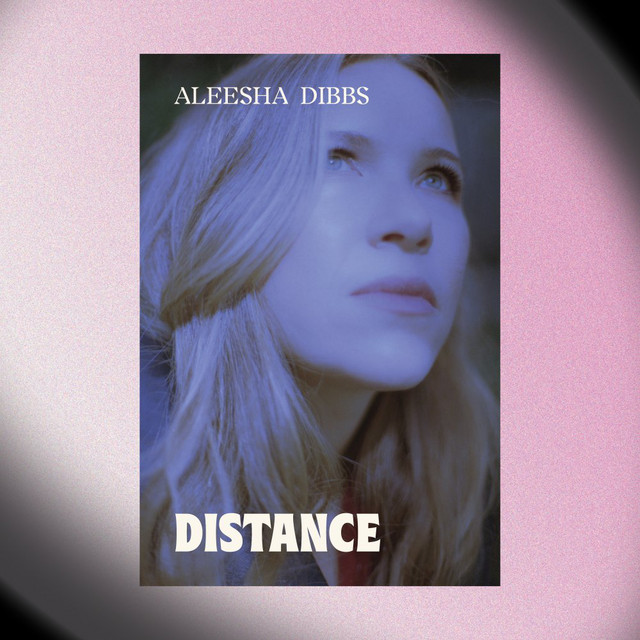 Aleesha Dibbs – Distance
Seemingly the 2nd track from her debut EP Paradise Lost that challenges the expectation that change & growth are supposed to feel good, Distance has definitely caught our attention at FP Towers. With an arrangement that feels like it could have come straight out of Tricky's Maxinquaye sessions, this trip-hop inspired release oozes an irresistible top line melody that gives it a gravitas not always easy to attain. "Distance makes the heart grow fonder, that's not applicable here" sings deep thinker Dibbs, as a creeping bass line snakes its way under ghostly synth lines on this atmospheric gem.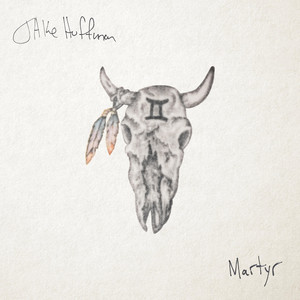 Jake Huffman – Martyr
Recently released single Martyr was written, recorded and produced at the world renowned PowerStation New England Studio and forms a cohesive ode to Jake Huffman's upcoming EP. With compelling discourses, the track explores a commentary about dying on a hill, as he explains, "The lyrics aren't about what I personally believe. Everywhere I look people are spouting their beliefs while contradicting themselves in the same breath. The world has become so polarizing and I wanted this song to encapsulate that energy." With the perfect punch of redemption, his musicality comes to life. Huffman's anthemic vocal energy rises atop crashing choruses, soaring melodies and the alt-rock infused rhythms he's been known to possess.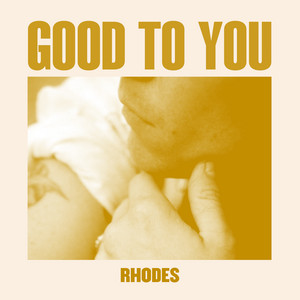 RHODES – Good to You
Hertfordshire-raised, London-based singer-songwriter RHODES first captured everyone's attention with a series of EPs leading up to the release of his acclaimed 2015 debut album Wishes. There was a period of time in RHODES' life where he thought he was about to lose someone and it spurred him to write energetic, captivating track Good To You to encapsulate a kind of admission of guilt that he is the problem and he knew he needed to change. He played on the idea that without this person he would be literally nothing and no one. He co-wrote this song with his partner who was the person he feared losing, and their good friend Steven Weston. This is one of the most uptempo and cheerful songs on the album, and showcases RHODES' bright and powerful vocals, accompanied by powerful lyrics and catchy melodies.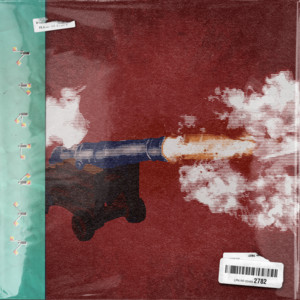 Tugboat Captain – Flash of Light
Baroque-pop four piece Tugboat Captain have dropped their 'blink-and-you-miss-it' two-minute single, Flash of Light featuring extra-terrestrial bleeps and bloops, glistening harmonies and the first ever four-part bassoon drop in the indie-rock genre. Whilst lyrically focusing in on a moment of existential dread as one awakens, the track is a return to the total DIY attitude of earlier Tugboat Captain records with the band writing, mixing, and producing all 125 seconds of music. Having spent the past two years quietly burrowed away in studios across South London you can hear a new level of studio experimentation recalling the wilfully weird of early Flaming Lips, the sonic exploration of Grizzly Bear and the intimate clatter of Yeah Yeah Yeahs – we're loving it!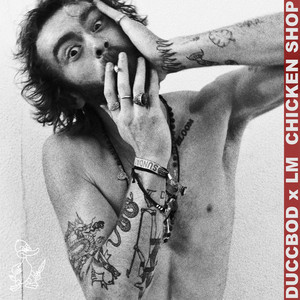 Duccbod, LM – chicken shop
A colab between UK artists Duccbod & LM that pulls from the past in an inspired way. A tastefully subdued groove drives this release forward effortlessly, and with a rare-groove style vocal layering to top things off, it's a slice of seductive soul that warms the heart nicely. "Gentle vibes" is the name of the game here, before out of nowhere drops a rap that's a perfect blend of urgency and cool – decidedly UK in its flavour the rhyme is consistent and as a result its delivery comes across clear and concise… keep on moving guys.
You can check out the whole playlist here. Please follow the socials below for our weekly updates and share about the place!