Hello world,
Here's your latest FP Picks update .. loads of great new music as always … If you like what you hear please follow and share this playlist, it helps us keep doing our thing by getting the algorithms on our side. Also please support the artists featured in any way you can!
Until next week
Helen (Futureproof) x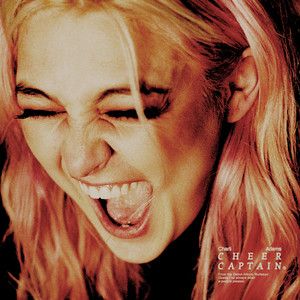 Charli Adams – Cheer Captain
Cheer Captain is a confessional, relatable and heartfelt song that Charli Adams wrote to overcome her childhood demons. She was cheerleading captain in her freshman year of high school and was the worship leader in her church before pursuing her music career in Nashville, and she combines these experiences with her toxic relationships on her new track. "Cheer Captain is a resentful and regretful song about struggling with a saviour complex as a serial people pleaser," explains Adams and she considers it to be her most honest song to date. Cheer Captain is a painful, beautiful anthem of empowerment and liberation.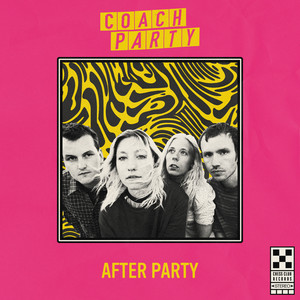 Coach Party – Crying Makes Me Tired
Exuberant indie-rock band Coach Party bring new EP After Party, via Chess Club. The record is moody but triumphant and channels these dark thoughts into underdog anthems. With some traditional punk fixtures like angry guitars and occasionally shouted lyrics, even low ebb moments of emotional fatigue feel spirited. Crying Makes Me Tired, Everybody Hates Me, and i'm sad champion resilience in the face of life's obstacles and a refusal to be hobbled by personal flaws. Expect great choruses and hooks aplenty.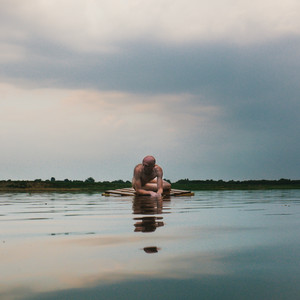 Low Island – Spaces Closing In
Dance and electronic quartet Low Island bring haunting beautiful melodies on their latest album If You Could Have It All Again.  The music is ambient and intricately dense with some raw musical power throughout an album rooted in electronica but flirting with rock, classical and indie. Vocalist Carlos Posada talks about his former dreams on Spaces Closing In in a sporadic and sparse track with reverb and delay touched vocals. If You Could Have It All Again is about reaching a sort of crossroads in life and reflecting on the past decade from the view of an imaginary character, the good, the bad and possibly the stupid things.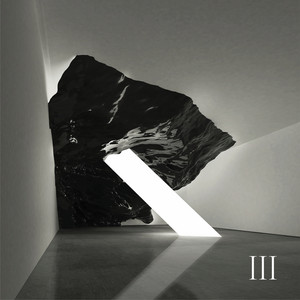 Son Lux – A Different Kind Of Love
Son Lux's third and final part of the Tomorrows series is out now, via City Slang. Son Lux have been looking to ways of moving beyond the traditional album rollout, making room for both more traditional songs and experimental, atmospheric forms. With music in early stages, they plotted out the three Tomorrows before starting the recording process to explore ideas of "imbalance, disruption, collision, and redefinition." First single A Different Kind Of Love is the kind of dramatic, emotional high-wire act Son Lux excel at. "I've used various things as surrogates for the work of love," Ryan tells us. "Religious or political associations, slogans and sentiments—these are all easy counterfeits. This type of 'love' harms more than it helps. I need a different kind of love."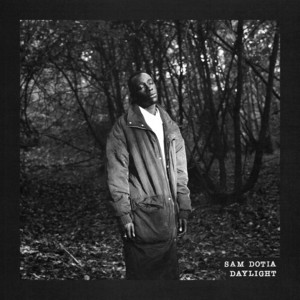 SAM DOTIA – Daylight
London songsmith and poet Sam Dotia shares his latest goosebump-inducing, and haunting, single Daylight. Speaking on the track, Sam explains, "Desiring something so far away that is most definitely out of your reach/control can sometimes feel helpless. The want to make the intangible tangible through a sixth sense, hoping to convey emotions through a language unknown to most dictionaries. There is an overarching feeling. Daylight is my depiction of that feeling." Sam's music is a blend of an Indie and Folk influenced sound bringing us something fresh.
Blackaby – Stevenson
New EP Everything's Delicious recently released, via Hand In Hive, is described by Blackaby as "another brief flirt with memory lane – not walking down it as much as peering from a safe distance." Stevenson immediately foreshadows Everything's Delicious's intimate atmosphere. There's a folk-like warmth in the track's production that makes you feel as though you're live in the room with the band; the echoes of the drum toms, Blackaby's airy vocals, and tenderly finger-picked acoustic guitars creating the collectively communal aroma. With its nostalgically warm and fun-loving modus operandi, Everything's Delicious teaches us to be a little gentler with life and to make more effort in savoring its sweet delights.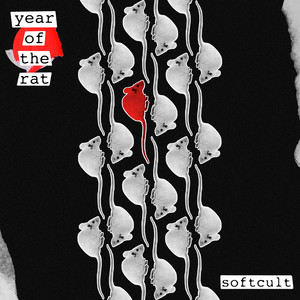 Soft Cult – Take It Off
Debut EP Year Of The Rat from Canadian rockers Mercedes and Phoenix Arn-Horn is packed with 90s grunge inspiration and wears its gritty, gloomy image on its sleeve. It's a record with a message. "A lot of songs are from personal experience and inspired by an actual event that happened. We are writing about our experiences and some songs are about abuse, objectification, and misogyny," the singer explained. "We were scared to write about it before because we thought it might be too subversive, but these things need to be talked about or nothing's gonna change." Take It Off  works stunningly as the EP's centrepiece. With a steady pace that carries throughout the song, the way the layers interlace and interact on this track is its most impressive quality.
English Teacher – R&B
The latest band to emerge from Leeds are four-piece English Teacher. Keeping Leeds' longstanding tradition of uncompromising post-punk alive, the quartet's single R&B is three minutes of clattering bass and crisp percussion, sporadic guitar occasionally punctuating the tension as frontwoman Lily Fontaine explores ideas of imposter syndrome and lethargy throughout the creative process. The single is fraught and frantic, with a dry wit and self-awareness but definitely not indifference. The band explains "R&B is about the cyclical, productivity-diminishing paradox of low self-esteem and imposter syndrome-induced writer's block that then fuels low self-esteem and imposter syndrome."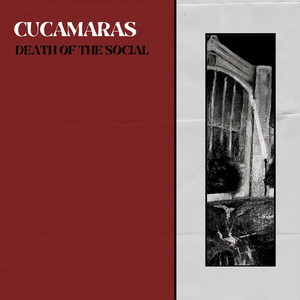 Cucamaras – Death Of The Social
Indie/post-punk quartet Cucamaras, from Nottingham, have released new single Death Of The Social. The literal inspiration for this single is inspired by postmodernist sociologist Jean Baudrillard whilst there is a definite musical nod to the current crop of guitar bands such as Fontaines DC, Shame and IDLES. Their most ferocious track yet, it draws on the internal anxieties of an increasing social divide in society. Of the rousing new number, the band's Josh Hart says, "The lyrics that Olly wrote for the track took a really simple but stark form. I think we both enjoy how literal and honest the track is, and that's matched with probably our most simple song structure we've ever had, but that chorus just has impact and I think it will be somewhat of a protagonist in our live set. You can't not go nuts for that, surely?"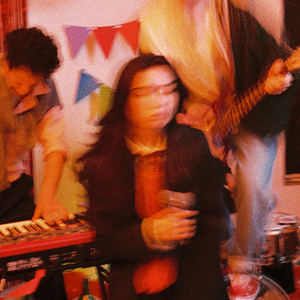 Wallice, marinelli – Hey Michael
Los Angeles-based indie singer Wallice, recently released new single Hey Michael. The tune, a collaboration with producer and musician Marinelli, is a catchy indie-pop jaunt."Hey Michael is a revenge anthem for anyone who has encountered a gaslighting, manipulative person," Wallace explains. "It's what I wish I would have said to all the 'Michael's' I have met in my life. This isn't a man-hating song, it's just something many people can relate to." Wallice has quickly become known for blending bedroom pop with the energy and ethos of indie rock. Her unapologetic, funny and often self- deprecating lyrics have seen her tracks embraced as hyper-relatable Gen-Z anthems,
You can check out the whole playlist here. Please follow the socials below for our weekly updates and share about the place!