Hello world,
Here's your latest FP Picks update .. loads of great new music as always inc Avis, BC Camplight, Girl Ray & loads more. If you like what you hear please follow and share this playlist, it helps us keep doing our thing by getting the algorithms on our side. Also please support the artists featured in any way you can!
Until next week
Helen (Futureproof) x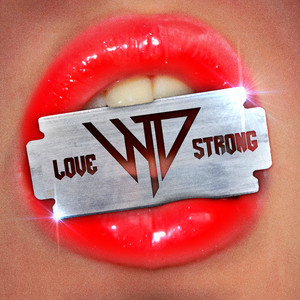 Warmduscher – Love Strong
Back in Feb, London based post-punk outfit Warmduscher dropped their raucous single Love Strong. Singer Clams Baker Jr calls the track "a love story of keeping it up in a world that wants to bring you down. Alive in the adventure, alone in the dream. Love Strong and you'll do just fine." The track blends the frenetic energies of Gang of Four and Red Hot Chili Peppers, sealed with the signature sound of Warmduscher. Jeanie Crystal directs these self-proclaimed "reprobates" for the Love Strong video, and she comments: "I'm always trying to blur boundaries in an attempt to create new spaces, so pairing classical trained dancers with a group of reprobate musicians is exciting to me." Check out the band's tour dates around the UK this summer.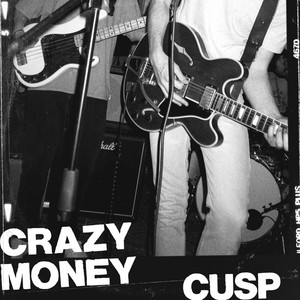 CUSP – Crazy Money
This track's been out a while but we're loving the energetic & infectious single Crazy Money from Milton-Keynes based indie-rock outfit CUSP. Powerful vocals connect with strong guitar tones on this frantic track and you can't help banging your head along to this one! They've already supported The Snuts, The Sherlocks and Tom A. Smith & we can't wait to catch them live! Crank it up and have a listen.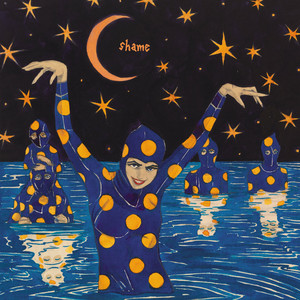 shame – Adderall (End of the Line)
Back in Feb, South London's Shame dropped their reflective single Aderall from the album Food For Worms. Frontman Charlie Steen states: "Adderall is the observation of a person reliant on prescription drugs. These pills shift their mental and physical state and alter their behaviour, it's about how this affects them and those around them. It's a song of compassion, frustration and the acceptance of change. It's partly coming to terms with the fact that sometimes your help and love can't cure those around you but, as much as it causes exasperation, you still won't ever stop trying to help." Apparently there's a secret cameo from Phoebe Bridgers on the track too – great stuff!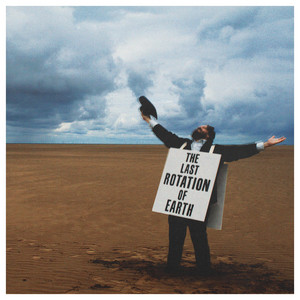 BC Camplight – Kicking Up A Fuss
Philadelphia-based singer-songwriter Brian Christinzio aka BC Camplight has unleashed his new single Kicking Up A Fuss from his forthcoming album The Last Rotation Of Earth, set to be released in May. The album follows a break-up amid long-term struggles with addiction and declining mental health. The outcome is an extraordinary record, with Christinzio describing it as "more cinematic, sophisticated, and nuanced than anything I've done before. And more desperate". Great lyrics on this catchy track – we're loving it!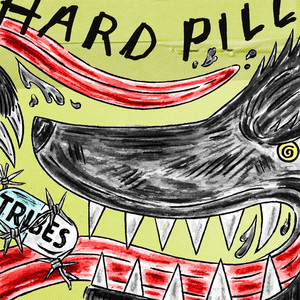 Tribes – Hard Pill
London based Tribes have returned with Hard Pill, their first release in 10 years and the first stop in a wider return from the band. Frontman Johnny Lloyd said "The song landed without warning or invitation the day after we met back up and kickstarted a whole new era of the band. The song is about broken relationships, healing and coming back together." It has everything a classic Tribes song should have; big guitars, an anthemic chorus, and lucid lyrics. Following a choice encounter between the four at a Dinosaur Pile-Up – bassist Jim Cratchly's band since Tribes – show in 2020, they were reminded of what they had lost. "It was that feeling of, 'fuck, these are the people I should be with", remembers Lloyd.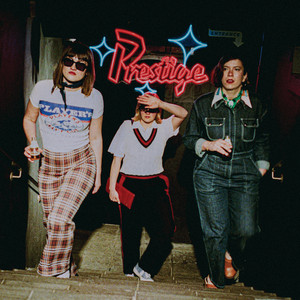 Girl Ray – Hold Tight
London pop trio Girl Ray have dropped a summer anthem in the funky new single Hold Tight from upcoming third album Prestige. It's a head-bopping banger with great lyrics and vocals. Poppy Hankin comments: "Lyrically this song is about how appreciative I am to have found my partner, and how my mental load feels so much lighter and easier to bear now that I'm with her. The production on this takes some inspiration from Haim's incredible record Women in Music Pt. III, and features a subby drum loop inspired by Atlanta's hip hop scene." Infectious, fun and we've got it on repeat!!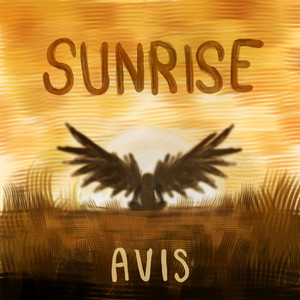 Avis – Sunrise
Hull based indie-pop band Avis have dropped their highly infectious new single Sunrise. Produced by local indie sound maestro Adam Pattrick, the release, with its upbeat jangle-pop guitars, keeps the mood bright and optimistic while lyrically touching on subjects of anxiety and working out how to deal with life as it comes at you! Throughout the track lead vocalist Sev has a conversation with their sub-conscious, asking many rhetorical questions that lean into themes of mental health and neurodivergence. With its upbeat feel, fantastic lyrics and great vocals, this summer anthem is already gaining great support from both radio and press and we're not surprised! What a belter!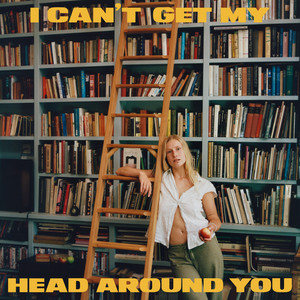 Billie Marten – I Can't Get My Head Around You
Billie Marten recently shared gorgeous new single I Can't Get My Head Around You from recently released new album Drop Cherries. The ultra-catchy chorus came first, with the artist displaying her thirst for melody. She states: "This is very much a cruiser. One to turn up really loud on the long drive out of town or back home. I wrote the chorus way before the verse, had it for months and whenever I'd pick up a guitar it would reappear. The sentiment expresses a deep sense of homecoming, arrival at where you'd like to be, and also a slight implausibility of discovering a new era of gladness. I truly adore the band's playing on this, so sweet, so natural, so alive." Stunning vocals and great songwriting on this one.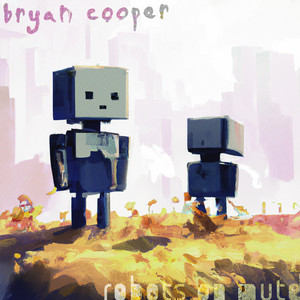 Bryan Cooper – Robots On Mute
Bryan Cooper has dropped a dystopian post-rock banger in Robots On Mute and he states: "With nods to Bach, Radiohead and Jeff Buckley, my new single looks anecdotally at a society sleepwalking into technocracy". Yorkshire-born and currently living in Japan, Bryan Cooper is a singer-songwriter cut from the cloth of British indie alumni such as Graham Coxon, Bernard Butler, John Squire and Jonny Greenwood. Combined with a savvy, creative approach to composing, his smooth vocals, which have been likened to Elliot Smith, push through well-crafted lyrics prone to sharp thematic shifts; veering from anti-establishment to personal heartbreak to the abstract and esoteric, flirting with modern rock and permanent wave genres.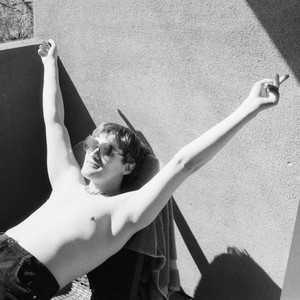 Declan Welsh and The Decadent West – King of My Head
Glaswegian band Declan Welsh and The Decadent West have recently dropped new single King of My Head, from their second album 2, due out in September. Explaining the track to DORK, frontman Declan Welsh said, "The lyrics are about kidding yourself that you're in control. I'm the 'King of My Head', tell me who would rule instead? 'Cos see when your head's working against you, you think to yourself sometimes – this is me. I'm doing this. I can stop this. I can think my way out of feeling this way. But the tool you have to fix the problem is the same one that causes it. Like fixing a hole in the wall with a hammer."
You can check out the whole playlist here. Please follow the socials below for our weekly updates and share about the place!