Hello world,
Here's your latest FP Picks update .. loads of great new music as always … If you like what you hear please follow and share this playlist, it helps us keep doing our thing by getting the algorithms on our side. Also please support the artists featured in any way you can!
Until next week
Helen (Futureproof) x
Maya Lakhani – Walk Alone
British-Indian rock artist Maya Lakhani returns with her self-produced second single Walk Alone. Emotional and electric, the single is inspired by the current conversations that are happening around women's safety – "All I want to do is walk alone". Maya has written, recorded & produced this atmospheric track entirely from her bedroom in lockdown, performing vocals & playing all the guitars. The song has already had its debut radio play on BBC Introducing, who described it as "Absolutely stunning, haunting rock".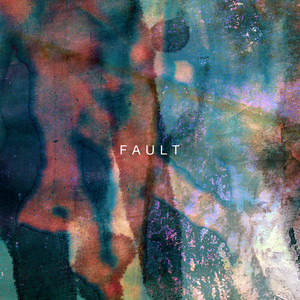 Desperate Journalist – Fault
London-based post-punk quartet Desperate Journalist have announced the release of their fourth album, Maximum Sorrow, via Fierce Panda Records, which was recorded entirely in Crouch End in lockdown. Visceral new single Fault is more rhythmic than we are used to from this band and the track drifts among darkness and energy, with a powerful post-punk bass line for an anchor, and a beautiful, ferocious vocal which gets you from the start. Great stuff – keep your eyes peeled for live dates.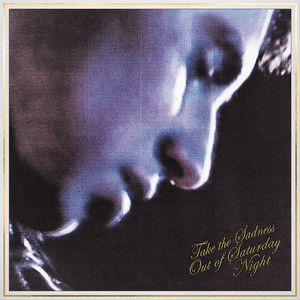 Bleachers – Stop Making This Hurt
Jack Antanoff led group Bleachers have released bouncy synth-powered pop-rocker Stop Making This Hurt from the band's upcoming third album Take the Sadness Out of Saturday Night, on RCA Records. Antonoff said you can blame "Hurt" on the COVID-19 pandemic – "Stop Making This Hurt is what you get when we are not allowed to go play for our people. It's a line that had been ringing in my head for years. I fell into a dark place after a loss, and then starting to have that feeling of rage towards the depression – which is when you know there's a way out."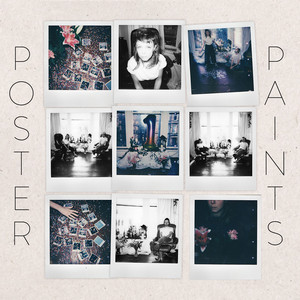 Poster Paints – Number 1
Number 1 is the feel-good debut single by Poster Paints, a Glaswegian duo comprising of The Vaselines' Carla J Easton and Frightened Rabbit's Simon Liddell. The pair collaborated remotely to make an album in lockdown, although the first taste, a scuzzy piece of summer pop, feels just as real and honest as a straight studio creation. Carla stated: "The chance to still be able to do something you love became a reason to get out of bed. Simon agreed: "When isolation is a necessity, we're lucky to be living in a time that we have the technology to collaborate in this way." Poster Paints have no expectations or end goals and the result is a freer experience which sits gladly next to some of Scotland's other great indie pop tracks – a standout summer anthem.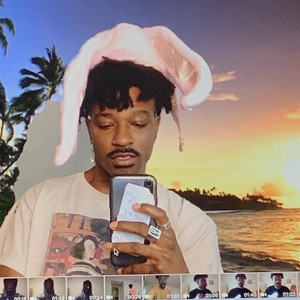 SEB – Seaside_demo
Lo-fi bedroom pop track Seaside_demo has been written, produced and engineered by L.A. based SEB. It's a ballad to coastal drives and the remedying calmness of a sunset. "One of the main things that helped me, when I first started to experience major anxiety, was looking forward to catching the sunsets," explains SEB. He decided to release the sun-soaked track in its demo form "I literally want people to hear me and all my flaws, for better or for worse, I want to bring them to my special place in hopes they find some comfort there too." It's a perfect uplifting pop song for the summer with a bright, irresistible hook.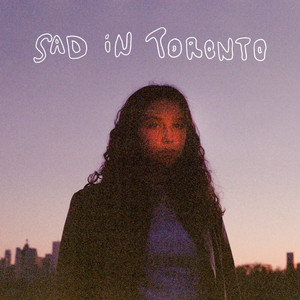 Lia Pappas-Kemps – Sad in Toronto
Canadian newcomer Lia Pappas-Kemps is the bright new talent on the indie/bedroom-pop scene and she opens up about her mental health in gorgeous new single Sad in Toronto, with its melancholy edge describing a lockdown year of loneliness. "I put a lot of weight on certain things ending or starting and how that's going to change my life, then I'll be happy," Pappas-Kemps explains of the track's lyrical narrative, "but man, being depressed doesn't change." The atmospheric acoustic track is styled after Pappas-Kemps' songwriting heroes Joni Mitchell and Taylor Swift.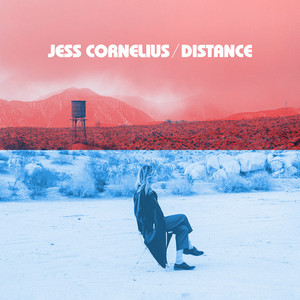 Jess Cornelius – Easy For No One
Jess Cornelius left Australia in 2018 for Los Angeles, where she began recording her album Distance in a series of studios with session bands that included members of The War on Drugs, Warpaint and Woods. The album is a journey of self-discovery and Cornelius brilliantly and intelligently weaves between periods of pain and devastation to resurrection and enlightenment. She details difficult situations—miscarriages, breakups, affairs, pep talks for one—with tragicomic candor, looking less for sympathy than a way to work through the mess. "You're lonely," she sings at one point. "Oh, but ain't you livin'?" Cornelius floats through a relaxed, mellow R&B haze for Easy for No One, an ode to not finding some great meaning or purpose in growing up.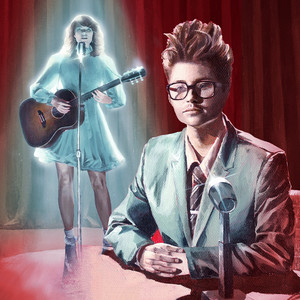 Allison Ponthier – Harshest Critic
Allison Ponthier brings reflective new single Harshest Critic. "I wrote Harshest Critic around the time when labels were knocking on my door," she explains, "and I kept wondering what it would feel like when other people were judging me and my work. It ended up being a song about how, when you're an artist, everything feels like life or death. But in reality, it's your happiness and who you are as a person that really matter. You might as well enjoy the ride, because no one's ever going to be as hard on you as you are." With a bed of gentle guitars and tender percussive trails, Ponthier's heartfelt vocals take centre stage as she opens up about her anxieties in the introspective and confessional way.
girlhouse – pretty girl in la
Bedroom pop artist girlhouse (aka Lauren Luiz) reflects on confidence & self-esteem in vibrant new single pretty girl in la, from the girlhouse ep – "This EP follows my story of landing in LA and finding out exactly how ignorant I was to the real world; whether that be relationships, men in general, career, sex, friendships, or battling mental illness and dealing with trauma, it all felt new to me." The rich synth tones, soaring vocals, and indelible hook make for pure pop brilliance, contrasted with the lyrics reflecting on the anxiety and isolation the city fostered.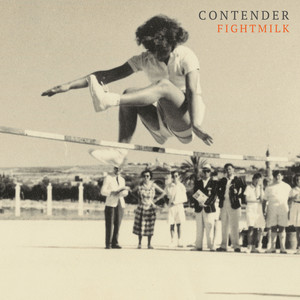 Fightmilk – I'm Starting to Think You Don't Even Want To Go To Space
Fightmilk are back with an electrifying new single I'm Starting To Think You Don't Even Want To Go To Space. The track initially takes a quieter approach to their power-pop sound, but soon blasts off with louder and angrier guitars and a soaring chorus. Frontwoman, Lily Rae, said "I was inspired to write this song by watching someone who keeps loudly proclaiming they're going to save humanity and change the world constantly make excuses for why they haven't got round to it. It's largely about emotional labour and rockets and I'm dead proud of it." The catchy vocal and witty lyrics with punchy, gritty chorus have a huge impact in this track.
You can check out the whole playlist here. Please follow the socials below for our weekly updates and share about the place!