Hello world,
Here's your latest FP Picks update .. loads of great new music as always including the wonderful Jack Flanagan & Daisy Brain. If you like what you hear please follow and share this playlist, it helps us keep doing our thing by getting the algorithms on our side. Also please support the artists featured in any way you can!
Until next week
Helen (Futureproof) x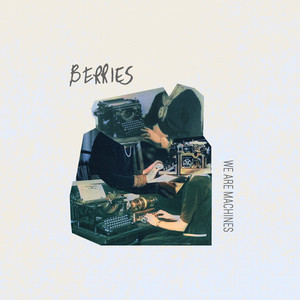 BERRIES – We Are Machines
BERRIES have dropped their latest single We Are Machines from their upcoming debut LP How We Function, out in July. The band explained: "It is a song about struggling in a demanding society and being exploited by people who have little empathy or concern for your well-being. The song touches on how we are forced to become machines, trying to maintain an impossible level of perfection and how we need to fight against this. Admitting we are only human and finding the strength to stand up and push for balance and rights. In turn, becoming a different type of machine." The track blends noise-driven instrumentals with a rhythmic guitar riff and catchy, convulsing melodies.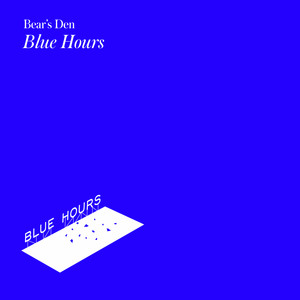 Bear's Den – Blue Hours
Soft-rock duo Bear's Den originate from the British nu-folk scene that spanned the late 2000s and mid-2010s. On their latest album, Blue Hours, Bear's Den reunite with longtime producer Ian Grimble to further examine issues of mental health. It is a moving, often heartfelt collection of songs, but the polish belies the complex sentiments Davie writes about companionship and isolation. Speaking about the new album, the band's Andrew Davie said, "Blue Hours is a kind of imaginary space you get into at night, a place where you process difficult things or where you try to figure everything out." Bear's Den has announced extensive plans for a U.S. tour, their first in a long time, starting in early September.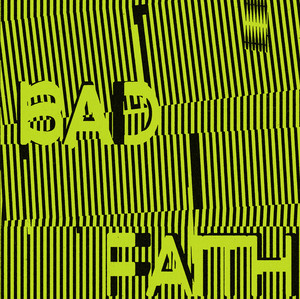 Regressive Left – Bad Faith (feat. Mandy, Indiana)
Dance-punk trio Regressive Left have shared their new single Bad Faith. A song about people's innate instinct to believe the worst in one another, the track features a guest vocal from Manchester experimental-pop act Mandy, Indiana. Frontman Simon Tyrie says: "The term Bad Faith has been interpreted in various ways, but this song essentially focuses on the idea of deliberately assuming the worst of someone or something they've said or done. Both the left and right of politics are guilty of this. I think the internet and social media has really amplified trends towards bad faith arguments because it fosters contrarianism and everyone has to have a take on something." The band have previously toured alongside BODEGA and Folly Group, and their fun-yet-experimental take on the post-punk lineage recalls those early DFA groups.
Jack Flanagan – Gravy Train
Jack Flanagan has dropped the third single Gravy Train from his debut solo album Rides The Sky, accompanied by a video featuring drawings from Mystery Jets bandmate Blaine Harrison. Flanagan says of the new single, "Late nights, addled mindsets, hedonism, eating disorders and inflated ego – all of these things went into Gravy Train. I had just broken up with my first girlfriend and was mentally all over the place. I was feeling pretty open to anything at the time." A raw and powerful indie-rock sound that seamlessly fuses cathartic lyricism with anthemic melodies.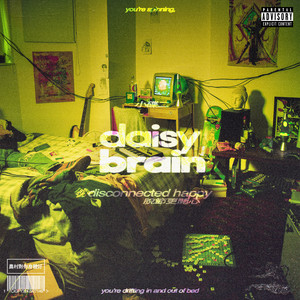 Daisy Brain – Kleptomaniac
Will Tse, aka Daisy Brain, is not sad all the time. Anyone who comes across his music might think otherwise, but while he does find snatches of joy in life, he's not as inclined to pick up a guitar when the sun is shining. "I do have happy days," he insists, "I just struggle to write about them. It's so hard to write a happy song in my head, I struggle to not make it cheesy. Hence, I write sad songs." His new EP, Disconnected Happy, is not meant, however, to be a completely bleak experience. In Will's own words, it's about finding the comedy in misery. Grunge-meets-Britpop-inspired opening track Kleptomaniac tells of the relief his friend found in stealing things – including a full-sized fridge and a kettle from a Lidl – and it may well be the only rock song that will ever exist that features lines about getting banned from Currys PC World! We love it!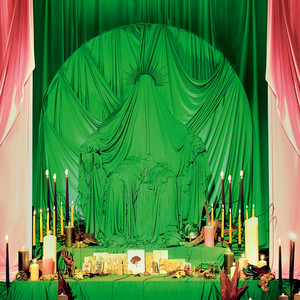 Witch Fever – Congregation
Manchester doom-punks Witch Fever have released the title track from their upcoming debut album Congregation. The lyrics of Congregation were largely inspired by singer Amy Walpole's experience of growing up in a Charismatic Church, a form of Christianity that emphasises the work of the Holy Spirit, spiritual gifts and modern-day miracles. She left the church when she was 16, and her parents followed suit two years later. "As our first album we're really excited to just get it out there," Walpole said in a statement about Congregation. "We feel that it's a step above what we've done before as we had a chance to experiment with sound and structure. It was our first opportunity to explore writing a body of work which was challenging but has been so rewarding!"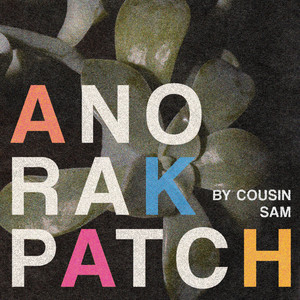 Anorak Patch – Cousin Sam
Anorak Patch released Cousin Sam back in Feb ahead of their debut EP, By Cousin Sam, which dropped on 29th April via Nice Swan Records. Guitarist Oscar Ryland comments…"The EP is a new direction for us musically. it has more extremes, some parts of songs can be very intense and others can be slow and calming, hopefully listeners like it. The running order of the EP is important – we think it adds to the overall experience. it starts and ends with two powerful and emotional songs and in the middle is something lighter and more accessible… it's full of twists." A song born from a real-life funeral, Cousin Sam grabs hold of the listener with tenacious energy.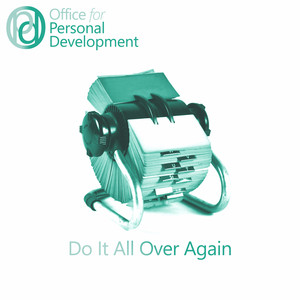 Office For Personal Development – Do It All Over Again
This delicate & dreamy track with its soft mellifluous synth melody is the latest from the interestingly named Office For Personal Development (OPD for short). Hailing from the seaside town of Bexhill-on-sea this three-piece take their name most literally and through their wry sense of humour and wit claim to be able to (sic) "help you unlock your full potential, and enable you to live a full, satisfied and fully developed life" (that's what it says!). With tinges of Erasure like 'synth-pop' tastefully layered throughout the music, their call and answer vocals on Do It All Over Again continue the theme of not taking themselves too seriously, while cacophonous banshee like backing vocals on the outro seal the deal – a delightful mix of UK satire & pop culture at its best.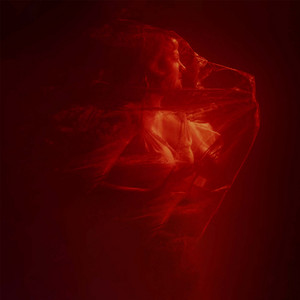 The People Versus – Again and Again
A uplifting synth pop arrangement at the beginning of this latest offering from The People Versus sets up lead singer Alice Edwards' crystal rich angelic vocals, that then soar high above this rich and cello infused mid-tempo delight. Apparently inspired by Greek myth and tales from Shakespeare, this folk influenced Oxford based 5 piece have, since forming in 2019, graced stages at Greenbelt and Lakefest as well as Cambridge Folk festival & How The Light Gets In. The lyrics are for sure well crafted with lines like "the thought is to put your head down, like dappled light lets the sunshine spin around" elevating the listening experience in an almost intellectual way. Is it folk? Well not in my opinion, but it's definitely English in it's heritage and what's wrong with mixing it all up in terms of genres anyway.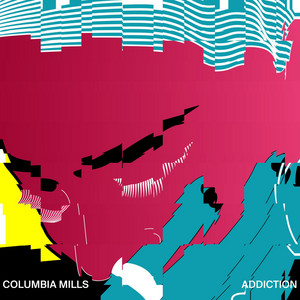 Columbia Mills – Addiction
Columbia Mills recently dropped their indie-rock anthem Addiction, taken from their upcoming third album. Lead singer Fiachra Treacy said: "In society, there seems to be a lack of sympathy towards addicts, particularly those on the margins of society. The song tells the story of the hopeless cyclical nature of addiction. We have framed the song with a euphoric upbeat sound to try and disguise it as a love song. There is an effort to highlight the strength of addiction and compare it with the helpless feeling of falling in love and losing control – something everyone can sympathise with." The song pivots around a driving rhythmic pulse that rushes with adrenaline while a chugging bassline groove's alongside a chiming guitar to create a light and airy atmosphere.
You can check out the whole playlist here. Please follow the socials below for our weekly updates and share about the place!