Hello world,
Here's your latest FP Picks update .. loads of great new music as always … If you like what you hear please follow and share this playlist, it helps us keep doing our thing by getting the algorithms on our side. Also please support the artists featured in any way you can!
Until next week
Helen (Futureproof) x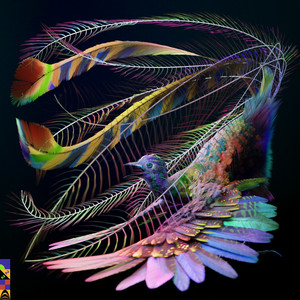 Flume, Caroline Polachek – Sirens
Flume and Caroline Polachek have shared an evocative music video for ethereal & hypnotic new collaboration Sirens from Flume's upcoming LP Palaces. Flume said in a press release at the time: "Caroline and I had known each other for years, but she'd just moved to L.A. and we bumped into each other… We started doing a session, and Danny L Harle showed me a voice note from Caroline with some very early stages of vocals. I loved it and went back in on it during the pandemic." Back in February, when he first announced the album, Flume said: "I called it Palaces because I felt like when I returned home… It felt like my palace. Felt like I had a lot of clarity, felt much more grounded, living a really simple life. That's when all the music came together."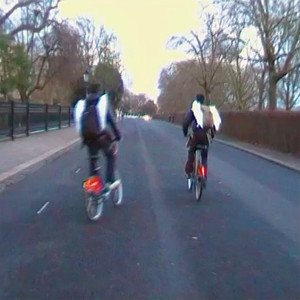 Ray Laurél – Hunter Schafer
British Asian singer-songwriter Ray Laurél debuts with his new indietronica single, Hunter Schafer. The track is a love letter to identity, and the freedom that comes along with its embrace. Laurél challenges heteronormative structures head on, tackling them musically with queer and genre-bending musicianship. Laurél pays homage to the Euphoria actress & cites Schafer as his muse for the single: "I was going through quite the identity crisis," he shares, "and the show really helped me feel comfortable in my own skin again, especially with my newly-realised sexuality. I started dressing different, talking different even – I felt me again." His debut embodies Purple Rain meets modern-indie electronic and bedroom pop. Swelling grunge guitar tones reminiscent of the iconic Purple Rain dominate the second half of the song.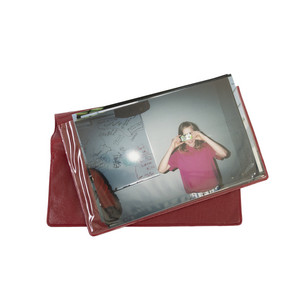 Quinn Christopherson – 2005
Quinn Christopherson has released an alt-pop anthem. Built up with expansive textures and yearning synth, it continues to hone Christopherson's unique, heartfelt voice, sharing a wry selection of mid-2000s images. Some good, some bad, Christopherson easily captures the melancholier side of nostalgia."2005 has big rose-coloured glasses energy," Christopherson explains. "It wasn't the best time for me, but 2005 is a collection of memories that I can look back on fondly. I know we don't ever get do-overs, but this is my way of creating my own." Great songwriting with stories to make you look back and laugh. He will be joining Courtney Barnett and the incredible list of artists playing the Here and There Festival, appearing alongside Lucy Dacus in Kansas City, St. Louis, and Cleveland.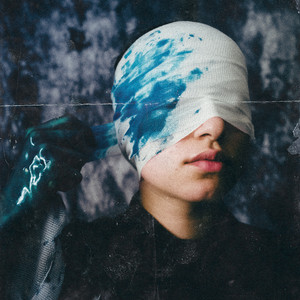 Léa Sen – I Feel Like I'm Blue
Singer-songwriter and producer Léa Sen has dropped her new single, I Feel Like I'm Blue from debut EP You Of Now Pt.1. In combination with the obvious emotion held in Sen's voice, the production of new single I Feel Like I'm Blue is fascinating. While dominated by steadily sullen sounds, the three-quarter mark sees the backing turn experimental and ambient, immediately followed by a guitar solo from Sen herself. She states "It's really just a conversation with my future self. "Do you finally get this right? Do you eventually let this go? I know you still feel that way, it's cool. I don't expect perfection from you."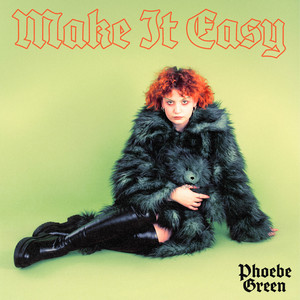 Phoebe Green – Make It Easy
Manchester singer-songwriter Phoebe Green recently dropped stunning new alt-pop single Make It Easy. "I'd been wanting to progress from the guitar-heavy indie sound that felt so comfortable and familiar to me and push myself to make darker electronic pop music that was more influenced by what I actually listen to currently," Green said of the songwriting process behind the track. "The lyrics themselves express the age-old dilemma of letting myself get in the way of myself, wanting to be with someone but not wanting to make the first move, it's possibly the most lighthearted song I've ever written and I love it." She takes to the road with both Self Esteem and Everything Everything in the coming weeks.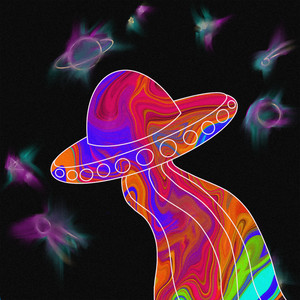 Cathy Jain – UFO
Cathy Jain has released her latest indie-pop single, UFO which shows a change in subject matter as Jain looks to the stars in a dreamy fictional work of escapism. "You know when you're with someone and you think they're someone they're not?" Jain explains of UFO's storyline, "And then, in the end, they betray you, and you realise they're not going to be there for you? It's made into this big, apocalyptic alien invasion story. It's quite dramatic, really," she laughs. "It's supposed to be quite animated". What a talented artist – we're loving it here.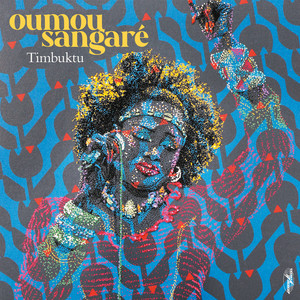 Oumou Sangaré – Wassulu Don
Oumou Sangaré is a powerful feminist icon who has used her platform to speak out about women's rights for decades. She has won countless awards and counts among her fans Beyoncé and Alicia Keys. Truly a global artist, her new album brings together her distinctive Malian sound and voice with elements of blues, folk, and rock to create a sound unhindered by borders and genres. Wassulu Don is a cry of joy and pride in Sangare's mother's home region of Wassoulou in Mali. The video was filmed in Ghana, in Accra, Aburi, and the Akuapem mountains. Oumou says, "I am very happy to present my new single on the important date of International Women's Day! This song is for and about the people of Wassulu in Mali: we have reached a dazzling achievement by turning our dear Wassulu into a shelter for peace thanks to huge investment."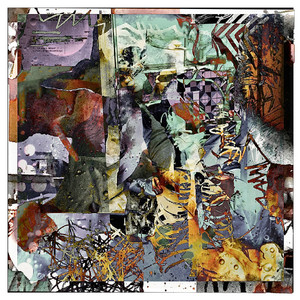 Voidie – wyd, clogging arteries
Voidie represents a thriving group of new-age British hyperpop artists and he states "it's a new sound that people have got to adjust their ears to." Speaking about the new single, Voidie explains how it's about "the physical and psychological toll that a downward spiralling relationship can cause and how it can affect the body mentally." wyd, clogging arteries (fm upcoming EP, Claustrophobic) strays from the typical hyperpop sound, stripped back of highly erratic synths and heavy bass, leaving a melodic picked guitar riff combined with bouncy pulses. The sound of the track contradicts Voidie's lyrics as an almost happy-go-lucky beat soundtracks lyrics such as "you wouldn't even care but yeah I'm dying to see, tell a white lie baby, you're still lying to me".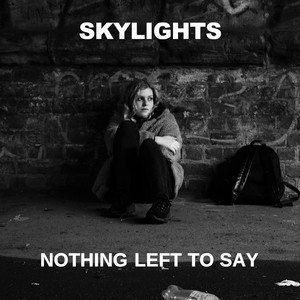 Skylights – Nothing Left to Say
York's Skylights, made up of four friends from the city, recently dropped Nothing Left to Say, another track that will feature on their debut album What You Are. A spokesperson for 42's Records, who signed the band in 2020, said: "Skylights work ethic, honesty, integrity, energy and constant engagement on social media, together with a string of sold-out shows have earned them a fast growing, loyal and hugely enthusiastic fanbase around the UK. The video is an atmospheric take on how quickly modern life can make a person fall into sad, bad times. The song gets better with every listen and the video deserves plenty of airtime too.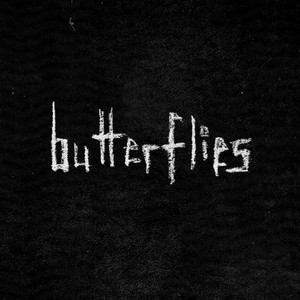 Wunderhorse – Butterflies
Former Dead Pretties frontman Jacob Slater has released his new single under the solo alias Wunderhorse. The track shows Slater reaching a new level of sentimentality. His unique brooding vocals are perfectly punctuated by the soaring and tumbling grunge and post-punk inspired guitar layers that build into an emotive intensity towards the middle of the song. He states: Butterflies is about a sexual experience I had with an older girl when I was still very young. I didn't know what I was doing at all and it spun me out for a while. I remember coming up with the main guitar riff, at that time it was the darkest sounding bit of music I'd written. The first set of lyrics didn't really match the sinister nature of the music, so I decided to revisit an experience that made me feel uneasy the same way the music did."
You can check out the whole playlist here. Please follow the socials below for our weekly updates and share about the place!