Hello world,
Here's your latest FP Picks update .. loads of great new music as always … If you like what you hear please follow and share this playlist, it helps us keep doing our thing by getting the algorithms on our side. Also please support the artists featured in any way you can!
Until next week
Helen (Futureproof) x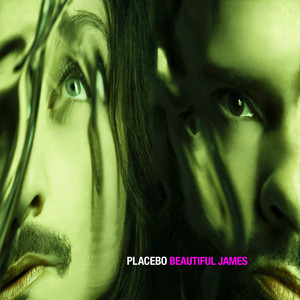 Placebo – Beautiful James
The track, Beautiful James, is a celebration of non-heteronormative love, and was written in an unconventional manner. During a period of insomnia, singer/guitarist Brian Molko and bassist Stefan Olsdal first came up with the vibe through images and the song's title, and then began work on the music after. Frontman Molko said that he wants "each person who cares enough to listen to the record to find their own story," adding: "Who is James to you? And is James even a man? These are questions I'm not going to answer, these are questions I want people to ask themselves." The resulting song is as powerful as it is tender – a resolutely defiant and ultimately necessary piece of art.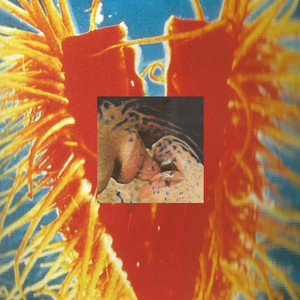 DAMEFRISØR – Do You Think I'm Special?
Forming at a Bristol club night in 2019 with a collective appreciation for all things shoegaze, Bristol-based sextet DAMEFRISØR bring bags of driving rhythms and swirling guitars. "Do You Think I'm Special? is a song about social anxiety," vocalist Kazhi Jahfar said in a press release. "It's about being constantly concerned with things that are usually only noticed by yourself and not by the people around you. The lyrics point out these insecurities throughout the song, until an instrumental outro symbolizes closure and letting go of all those feelings." The band's synth addition to their lineup also really lifts their demeanor, making for a truly euphoric finale to the track, which is bound to go down a storm on stage.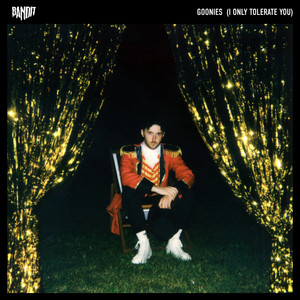 Bandit – Goonies (I Only Tolerate You)
Bandit have released their new single Goonies (I Only Tolerate You). The single comes ahead of the band's forthcoming headline dates in November. Speaking of the single, frontman Nat Waters said: "Goonies is an anthemic 'you and me against the world' type song about summer nights and a girl I met at a festival. I didn't think that holiday romances were a thing and that they existed, apart from in those films like Grease, it's usually just Greek tragedies for me." The track is an energetic indie-rock release that leaves no time to catch your breath. It's instantly memorable with a powerful chorus soundtracked by raucous guitars and aptly relatable lyrics.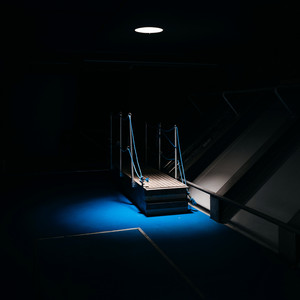 JOHN (TIMES TWO) – Šibensko Powerhouse
Invincible alt-rock duo of John Newton and Johnny Healey, aka JOHN, recently released single Šibensko Powerhouse from the album Nocturnal Manoeuvres. "The lyrics came from a now-distant memory of visiting a festival in another country," offers drummer and lead vocalist Newton. "I remembered standing alone in baking 40 degree heat on the hillside outside of my apartment – only to hear a familiar song echoing live in the distance from over the hill's crest. It was a once in lifetime moment that just stuck with me, a reminder of my small scale in the greater scheme of the world." It's a huge blast combining monstrous riffs, frenzied vocals and driving percussion.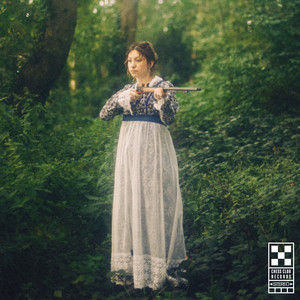 Coach Party – FLAG (Feel Like A Girl)
Last month, Isle of Wight four-piece Coach Party dropped a new single. Frontwoman Jess Eastwood states in a press release: "FLAG is a song for those who know what it's like to feel unsafe, objectified or hurt by someone. It's an intense anger where you just want to see that person suffer as much as they made you suffer. It takes you to the point where you'll do anything to protect the people around you from this person, whether you know them or not. Look out for your mates." All seething guitars and strong, defiant vocals, it arrived alongside a rather impressive Dan Broadley directed video – "We always have a lot of fun making videos, and with this one we're stoked to have been able to get out of our comfort zone and push some boundaries."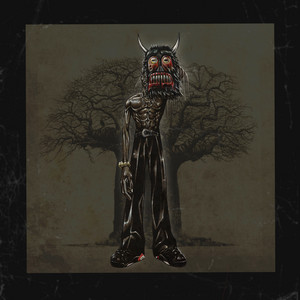 Pa Salieu, Obongjayar – Style & Fashion (feat. Obongjayar)
Well known for blending elements of Afro-beats, grime and drill, British-Gambian musician & songwriter Pa Salieu recently dropped beautiful new single Style & Fashion (feat. Obongjayar). The single was pulled off his latest 3-track collective captioned Afrikan Rebel. Pa Salieu made his debut in 2020 with the release of Frontline which was the most played track of 2020 on BBC Radio 1Xtra. He has featured on songs with South London's SL for "Hit the Block", Meekz, M1llionz and Teeway for "Year of The Real".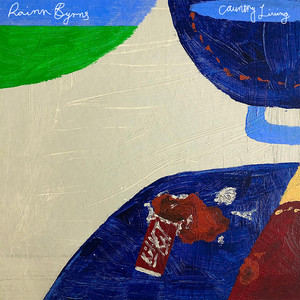 Rainn Byrns – No Fault Of Mine
Futureproof have enjoyed listening to Rainn Byrns for some time now and having watched his fantastic live performance at The Shacklewell Arms last night, we thought it time to share one of the tracks from his EP Country Living. The single No Fault of Mine hurtles from playful to heartfelt & contemplative to frivolous – "The lyrics mean a lot to me and are pretty on the nose I think," explains Byrns. "They're about the flux between 'I'm so great and proud of myself for who I am' and 'Wow I'm a loser and everyone hates me.' A bit of imposter syndrome laced in there, like I don't have much, but do I deserve what I've got?" Check out the EP then do yourself a favour and go watch Rainn and his fantastic band live.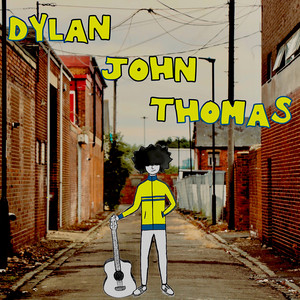 Dylan John Thomas – Feel The Fire
Dylan John Thomas hails from the east end of Glasgow, and is already breaking records in the motherland. He sold out the legendary King Tuts quicker than any other debuting Scot, and clocked over a million streams of his earliest introductory material. Mentored by Gerry Cinnamon who took Dylan touring to sold-out arenas across this fair isle and into Europe, and hand-picked by Liam Gallagher to support him at the aircraft-hanger sized Hydro Arena, these are all telling rites of passage and moments on a timeline that should find Dylan John Thomas as the next big talent to break out. He released Feel The Fire last month & it's overflowing with bouncy energy.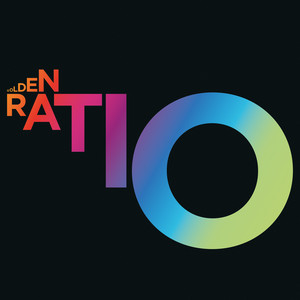 Hayden Thorpe – Golden Ratio
Hayden Thorpe recently released Golden Ratio, a joyful and expansive cut from the album Moondust For My Diamond. Discussing the new song, Thorpe said: "When I was writing Golden Ratio, I landed upon it as a kind of simple devotional song to science. I see music very much as a replication of nature, the shapes and patterns that we perceive in music are found in all kinds of things like flowers and shells. Science and mathematics have allowed us to decipher this hidden order. Writing songs therefore becomes less about summoning from within and more about noticing what's already there."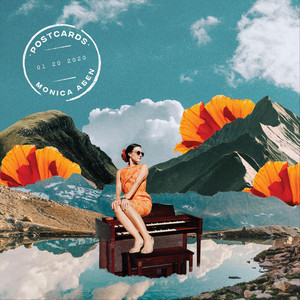 Monica Aben – Reasons to Reminisce
Monica Aben produces amazing warm and uplifting pop and latest single Reasons to Reminisce is no exception. It's a song that sees Monica stumbling on a thread of messages on an old cell phone to discover how much she's changed. Through reminiscing, she realised you can learn from mistakes, feel none of the old feelings but still have appreciation for the person you once were. Monica has received rave reviews for her last three singles from press and radio so go check out her recently released EP Postcards – it's a pop belter.
You can check out the whole playlist here. Please follow the socials below for our weekly updates and share about the place!