Hello world,
Here's your latest FP Picks update – we've got bangers from BIG SPECIAL, Nothingheads, Shelf Lives & lots more. If you like what you hear please follow and share this playlist, it helps us keep doing our thing by getting the algorithms on our side. Also please support the artists featured in any way you can!
Until next week
Helen (Futureproof) x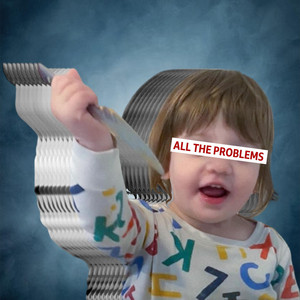 Shelf Lives – All The Problems
Electro punk duo Shelf Lives have dropped their infectious new single All The Problems, a look at self-deprecation laced with venom. The band state that the track "is a casual chat about the suppression of emotions, specifically among those who identify as males and what it could lead to as a result … It goes through the motions of seeking a reason behind the resulting rage and offsets extreme, sometimes violent, acts with the world's passive and unsettling way of dealing with them." Great songwriting, packed with attitude, on this belter – crank it up!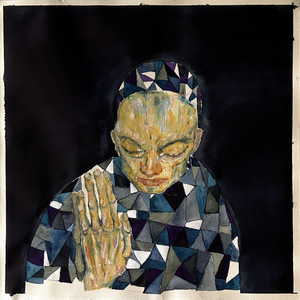 Radio Free Alice – Look What You've Done
Australian based post-punk quartet Radio Free Alice have dropped a highly infectious, intense new single themed on the collapse of a relationship and a resulting stasis. Singer Noah Learmonth says of the track: "Look What You've Done is a song we wrote really collaboratively. It's about a marriage that's completely deteriorating but continues on anyway." Showcasing an impressive sense of dynamics, classy lead guitar lines and a string of witty one-liners, this special song was premiered on triple j, Australia's premier youth music network. Their thrilling live show is rapidly earning them a reputation as one of the most promising young acts in Australia, selling out their recent shows in Melbourne and Sydney. Great lyrics on this melodic banger!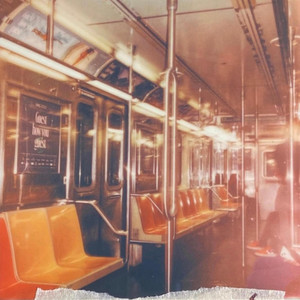 SAMSARA – SHADOW
SAMSARA. is an alternative rock band based on the outskirts of NYC and they've just shared banging new single SHADOW. There's a great energy in the guitars here, especially in the chorus. Otherwise the Sam Fender vibe on the vocals are pretty cool too! Live Music Favorites LMF state: "Listening to SAMSARA, you would think these young men were well into adulthood However, you would also be surprised to learn that every member of this blossoming band is under 20! Though young, SAMSARA's musical talent is already leagues beyond their peers, and on par with many musicians their senior." It's certainly doing it for us!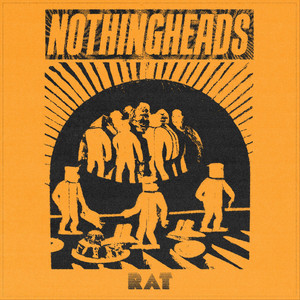 Nothingheads – Rat
Post-punk outfit Nothingheads recently dropped intense, zestful new single Rat from their Sunlit Uplands EP. Built around a driving guitar riff, the track is a two minute aural blast of boredom induced paranoia. Recorded by Wayne Adams at Bear Bites Horse studios, it captures the ferocity and rawness of Nothingheads' live show. The band say "The video explores a character whose reality is conspiracy and paranoia, making frenetic movements at every turn, connecting dots that do not exist but with no idea of how to piece it together." The band are killing it on London's DIY live music scene – check 'em out!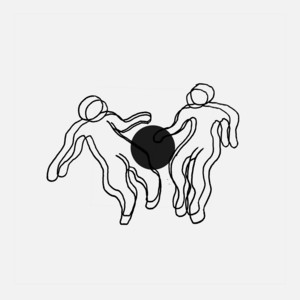 BIG SPECIAL – THIS HERE AIN'T WATER
Black Country duo Big Special have dropped their intense, powerful single THIS HERE AIN'T WATER with thrashing drums and howling vocals. They state: "It's basically an inward sermon when you're stuck in your head egging yourself on about how rough times feel. It's about media and politics. It's about self-medication. It's about a lack of options. It's about the thinning of the common understanding between the social classes of England, and feeling stuck, watching it all happen." We're loving the bellowing, punk-edged vocals on this rousing belter – weighty, poignant lyrics.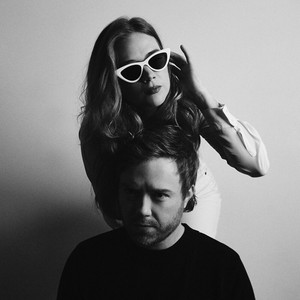 Fast Romantics – Fuck Yourself
Toronto based Fast Romantics have shared the rousing, anthemic, stadium sing-along new single Fuck Yourself. Singer Matthew Angus states: "This started out as a song about a very specific person, but as I wrote, it kept shapeshifting into being about a whole spectrum of human dumpster fires. By the end — as so often happens — the target turned out to be myself. Now that it's finished, your guess is as good as mine as to who it's really about, but it feels really fucking good to sing and that's all that matters to me." The band have perfected a larger-than-life live show, endearing fans to their unique brand of irresistible pop hooks and frontman Matthew Angus' personal and emotive approach to lyricism.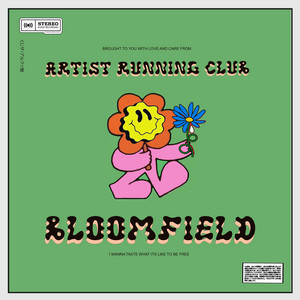 Artist Running Club – Was There An Episode I Missed?
Artist Running Club's catchy new single emerged during a session a deep self reflection, in a moment of musical catharsis and they state: "Was There An Episode I Missed? is our most honest and vulnerable track yet. It's about feeling like a misfit, like an alien, like not knowing who or what you are." The band are life-long mates and together they've launched numerous projects over the years, most notably the psychedelic indie group Young Monks. This saw them sign with major record label Unified Music Group, and tour their debut record nationally. After a long hiatus, they're back with Artist Running Club, an entirely DIY indie project. Endearing songwriting and great vocals on this captivating track.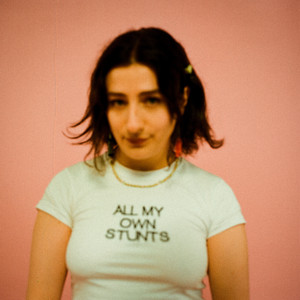 Kitty Fitz – All My Life
London alt-pop artist Kitty Fitz has finally treated us to the release of her debut EP All My Own Stunts and it closes with the melancholic, heartfelt new single. "All My Life is a really personal song" Kitty explains. "I almost think I left it as the last song on the EP because I'm so nervous about other people hearing it that I needed to build up some courage first with the other songs! I'm constantly wondering about if I've made the right decisions, and I'm absolutely haunted by "what ifs", and this song is really about surrendering to how I feel and also singing about my flaw of overthinking. Despite being scared everyone is now going to know how much of a big softie I am, I'm excited to see people's interpretations." A totally adorable, mesmerising, melodic track – we're loving it Kitty!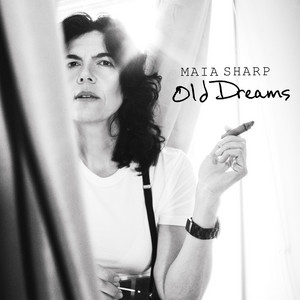 Maia Sharp – Old Dreams
Maia Sharp has shared a new single from her upcoming album Reckless Thoughts and she states: "Old Dreams was born out of a conversation with my co-writer Garrison Starr. As we've done before, we were debriefing about life and work, when we touched on an idea that was too personal and important to us to just leave there. I see this song as a reminder to myself to let the experience and wisdom I've gained over the years inform what I really want now. That doesn't look the same as it did when I was 25. "Old Dreams" is a nudge to check myself for default reactions and make sure I'm letting today's dream reflect who I am now." With an intriguingly androgynous voice and rare medley of influences, Sharp has been labelled country, alt-country, roots, and pop. Beautiful songwriting on this stunning track.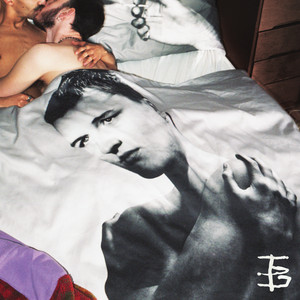 Tiberius b – Jetski
Tiberius b recently shared urgent and driving indie-pop track Jetski from upcoming EP DIN. A hypnotic vocal ensemble opens up to limber drums, lending an infectiously giddy undercurrent to Tiberius' lyrics which explore how a one hookup could tectonically shift your perspective on life. Tiberius b rolls around in pigeon poo on the striking video that was directed by Aidan Zamiri, and states: "Jetski needed to be grotesque and hot, and I think we pulled it off. It's about ordinary magic—all my songs are in a way—and what better exemplifies that idea than a pigeon?"
You can check out the whole playlist here. Please follow the socials below for our weekly updates and share about the place!