Hello world,
Here's your latest FP Picks update .. loads of great new music as always … If you like what you hear please follow and share this playlist, it helps us keep doing our thing by getting the algorithms on our side. Also please support the artists featured in any way you can!
Until next week
Helen (Futureproof) x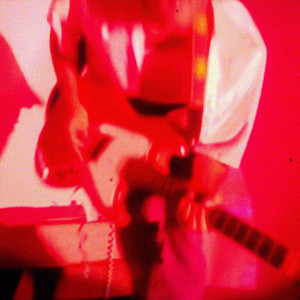 Motel 7 – Messing With Fire
LA-based alt-pop duo Motel 7 follow up their anthemic debut single Are We There Yet with Messing With Fire, a layered, genre-defying track driven by emotion and sincerity. "This was one of the first songs we wrote for this EP. I remember it setting the tone for lots of the other tracks in terms of bass and drum energy," the band explains in a statement. Bonding as former music school students, Motel 7 is united by a creative alignment that initially emerged through a series of sessions spent jamming together. With Lee honing his voice, burning the midnight oils in pursuit of a distinct style, the two-piece has further nurtured their respective talents, introducing their melancholic alt-pop to an ever-growing audience.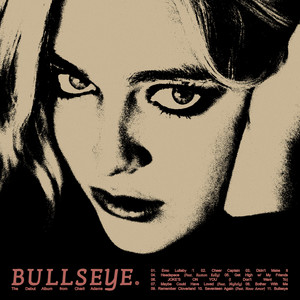 Charli Adams – Bullseye
Growing up in rural Alabama, Charli Adams broke away from a strict Christian and conservative upbringing to move to Nashville to pursue music. Adams is still tackling those demons and on new album Bullseye she explores the toxic relationships across her life, from the one with her parents, to men, and even to God. Charli states that the track Bullseye is an embodiment of "the realization that throughout the hardest times, I was the one holding myself together and my own strength was the real constant." It's a strong debut album with the maturity and musicality of someone beyond her years – a promising indication of what's to come down the line.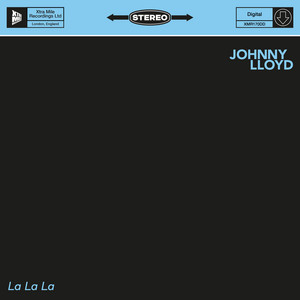 Johnny Lloyd – Perfect Body
Since bursting onto the scene in 2010 as frontman of indie-rock outfit Tribes, Johnny Lloyd has gone on to establish himself as a prolific solo artist and esteemed film composer and he has just released his third solo album La La La on 16 July 2021 through Xtra Mile. Offering a more situational and less personal style of songwriting than in previous releases, La La La is a record that finds Lloyd more comfortable in his own skin than ever and in inquisitive form. Alongside fine examples of the kind of tender acoustic ballads that Lloyd does so well, there's dashes of electronica and pepperings of Nashville-preened country.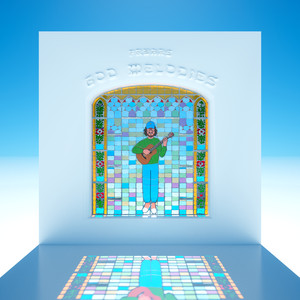 Fryars – 49
Fryars – dubbed the "mad professor of pop" by the Fader – is the musical brainchild of Benjamin Garrett, whose peerless sound has won him fans from Kanye West to Lily Allen to Depeche Mode. He says of his upcoming album God Melodies, "People often talk about music being cathartic, that we use it to work through our sadnesses. But it can also be used as a preservative for joy and the small things that pass us by. We don't acknowledge happiness enough because it's really hard to admit when you're happy and it often doesn't make other people that happy either! But joy translated well into music has an inflationary effect. That's what the record is all about really."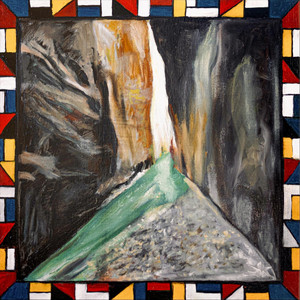 Bryan Away – Dreams and Circumstance
Chicago-based singer-songwriter Bryan Away, aka Elliot Korte, releases new album Canyons to Sawdust which sees him return to his music with a newly epic scale. Korte says of the album, "Canyons to Sawdust imagines a set of possible futures both good and bad. I both find true love and end up in a passionless marriage coupled with erectile dysfunction. Joy, exploration, adventure and the utterly monotonous and mundane are all given equal weight, and are always evaluated with a realism seldom applied to our own dreams, which we usually let steep in our fantasies." Dreams And Circumstance has an almost West Coast psych vocal purity, complex, wending melodies, a real bliss.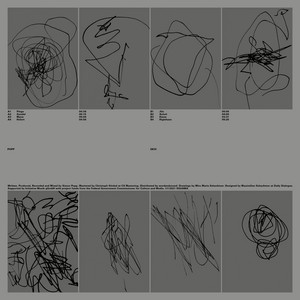 Popp – Pingo
There is no denying the acute attention to detail and sophisticated composition of Devi, the forthcoming album from German jazz drummer Simon Popp. Having already been remixed by dance deities Stenny and Ciel, this record sits somewhere between modern minimalism, new age and electroacoustic, fed through a club lens. Devi embarks on this cross-fertilisation of styles with Pingo, a blissful audioscape that feels like lounge music for extraterrestrials.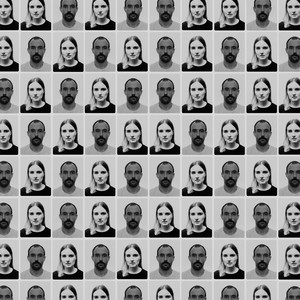 Lonely Guest, Joe Talbot, Tricky, Marta – Pre War Tension
Pre War Tension is the first Lonely Guest single, and opens with a verse from IDLES lead vocalist Joe Talbot. The song also features a verse from Tricky (who also handles production on the song), as well as vocals from frequent collaborator Marta. The track opens with Talbot's idosyncratic spoken word, that works well alongside a punk-inspired bassline, that soon morphs into a rhythmic, percussive beat. This switch-up is complemented by Marta's soothing vocals, and sweet strings, which are soon broken up by Trick's dark and moody vocal delivery and the return of the intro's bassline.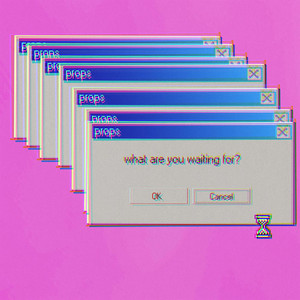 props – What Are You Waiting For?
London newcomer props emerges with tongue-in-cheek new alt-pop anthem What Are You Waiting For? Explaining his thoughts on the track, props states, "What Are You Waiting For? is a story about an entitled and controversial journalist-turned-politician who gets the most powerful job in the land but still decides to actively screw people over. If there's a message of positivity in there, it's to use what influence you have to do good. But mostly it's just a fun song with lots of guitars." Receiving support from Amazing Radio, Spotify editorial playlist 'Fresh Finds' and BBC Introducing, props is certainly getting himself out there.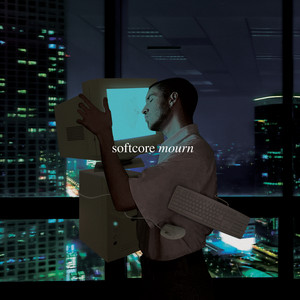 pizzagirl – car freshener aftershave
pizzagirl, aka Liverpool native Liam Brown, has announced that his album Softcore Mourn is set to arrive July 16 via Heist or Hit. Car Freshener Aftershave opens with pulsing chiptune melodies as Brown cuts his own style of indie synth-pop. Brown said of the album "Over the last year or so I've been screaming, sighing, crying and lying at my computer, which has manifested itself into my aptly titled second album Softcore Mourn. This first single Car Freshener Aftershave is a cold reminder to the internet that I still exist and I still haven't figured that out yet. I'd say this is a break-up song."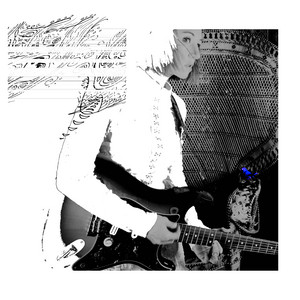 The Joy Formidable – Chimes
Indie rock band The Joy Formidable bring rebellious and enticing new single Chimes. Speaking about the track, lead singer and guitarist Ritzy Bryan said: "I was at a low point just prior to writing this record, I was going through a difficult breakup that left me feeling quite lost and questioning myself. In the middle of that sadness, I had a whole week of strange little serendipitous events that ended up inspiring the lyrics for Chimes. I felt like something or someone was looking out for me. Little signs and symbols that makes you feel like there's a lot that we don't understand about our connectivity, the earth talking back to you."
You can check out the whole playlist here. Please follow the socials below for our weekly updates and share about the place!