Hello world,
Here's your latest FP Picks update .. loads of great new music as always inc Jodie Langford, Tom Bright, Chilli Jesson & many more. If you like what you hear please follow and share this playlist, it helps us keep doing our thing by getting the algorithms on our side. Also please support the artists featured in any way you can!
Until next week
Helen (Futureproof) x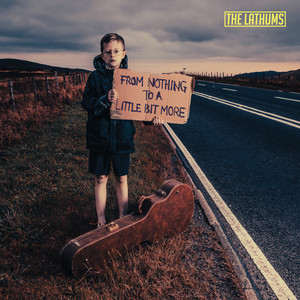 The Lathums – Struggle
Heartfelt single Struggle is from Wigan based band The Lathums' recently released album From Nothing To A Little Bit More. "It's about loss, someone who has gone from your life and has its roots in our early college days … it's been difficult to show people up until now," frontman Alex Moore said in a statement. The track is accompanied by a video that strikes an autobiographical tone, displaying Alex singing the meaningful lyrics alongside images of his former self, searching for the moment when innocence faded, and music arrived as salvation. An absolutely beautiful track from The Lathums – lyrics that bring a lump to your throat.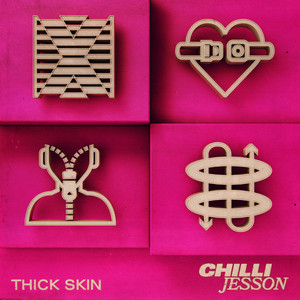 Chilli Jesson – Thick Skin
A Futureproof fave, Chilli Jesson have done it again! Another banger in new single Thick Skin. Described as "an extremely personal song that relates back to his school days and Chilli's overwhelming feeling of alienation amongst his peers", it was written of a time following a bereavement "of huge and lasting proportions." The driving bass line alludes to an actual positive effect these darker times had on him as a kid – "All the angst and hardening had given me the belief that I could go out and forge a path of my own". We're glad he did – great songwriting and go check out their fantastic live performance.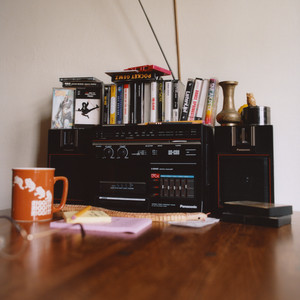 Willie J Healey, Jamie T – Thank You
Willie J Healey has teamed up with Jamie T for the infectious, vibrant single Thank You fm his new album Bunny. Healey states: "I was tired and flat and didn't know what to make & then my friend Jamie said ay willie I've got this drum machine it might inspire you.. I picked it up and wrote Thank You the next day, it was my way of thanking Jamie for being a good friend. I dedicate it to anyone trying to do their own thing." Healey has previously said that the new album takes inspiration from funk, Philadelphia soul and R&B. "The whole era is something that I love," he said in a statement. A gorgeous, soulful tune – beautiful.
Janelle Monáe – Float (ft Seun Kuti, Egypt 80)
Janelle Monáe dropped the uplifting single Float back in February & we couldn't put it better than Pitchfork: "In the best sense, the song feels like a one-take freestyle, complete with a teasing hook ("I don't walk, now I float"), easeful switch-ups between singing and rapping, and some endearingly clunky bars ("I done had several epiphanies/Over some breakfast at Tiffany's") thrown out over heavy-lidded 808s and oozing brass from Seun Kuti & Egypt 80. There's nothing at stake in this song, nothing to prove, just the sound of a top-tier talent doing a little victory dance." She states: "This is the song that allows people who are great to truly float into their greatness."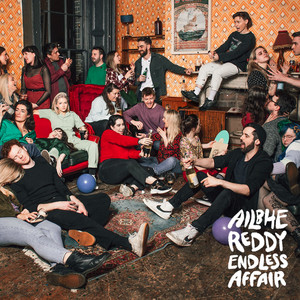 Ailbhe Reddy – Last To Leave
Back in January, Dublin singer-songwriter Ailbhe Reddy shared the single Last To Leave from recently released second album Endless Affair. The track is a relatable reflection on taking things too far, and wanting to atone for potentially embarrassing behaviour – whether personally, or vicariously. She states: "Last To Leave is about having an infatuation with someone who you find frustrating and watching as they make a fool of themselves at a party, while knowing you might be doing the same thing." Great songwriting and what a beautiful vocal. Think we've all been to that party at some time!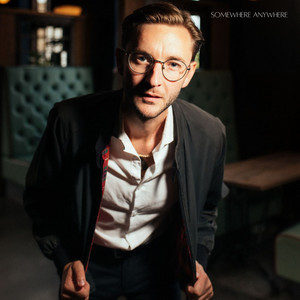 Tom Bright – Somewhere Anywhere
A seemingly great storyteller, Tom Bright has come on the radar recently thanks to Radio X's John Kennedy & his Remedy night. This erm… bright & breezy number seems to have him begging forgiveness for some sort of wrong doing on his part within a dysfunctional relationship (but don't quote me on that). However, it's the infectious chorus vocal melody that really reels me in and the tracked lo-fi guitar tops off this bedroom pop styled production very nicely. As for the artist and their own story, working with Mick Jones of The Clash and Matt Johnson from The The are two accolades he can claim as well as selling out Shepherds Bush Empire earlier this year. Nice one Tom!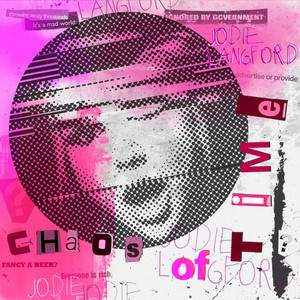 Jodie Langford – Take Your Money
Unapologetically northern wordsmith Jodie Langford brings her debut EP Chaos Of Time – 6 tracks that explore the complexities of human feelings like obsession, heartbreak, fear, anger, despair & nostalgia, but still have the ability to ignite a dancefloor with instantly catchy hooks. The EP was produced by Hull's "King of Electro" Endoflevelbaddie – a creative relationship that Jodie describes as an 'absolute dream'. The infectious Take Your Money challenges the UK's big decision makers & how they oppress the less fortunate for their own gain through a lyric about defunding of the NHS & how those who can't afford private healthcare are left to suffer. Another honest & gritty belter from Jodie who is gaining more and more love with each release.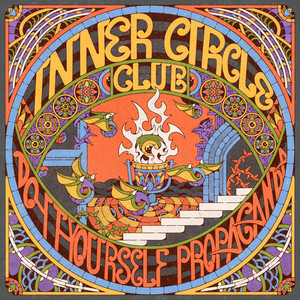 Inner Circle Club – Jetpack Dracula
Atlanta-based indie-rock duo Inner Circle Club have dropped new single Jetpack Dracula – the sole song featuring Nick's vocal lifts listeners into the stratosphere while exploring the fight to break free from something you just can't escape. It's a dark and psychedelic track with no shortage of interesting guitar parts interplaying with each other. Lifelong friends and seasoned musicians, the duo met in 3rd grade and have since been in multiple bands, toured the U.S., and collaborate on numerous production sessions together. They decided to combine their knack for the unusual and uncannily catchy lyricism with a shared passion for the dark, weird, fun underground world of rock 'n roll.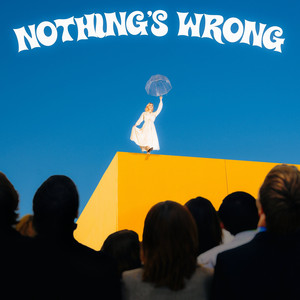 Penny Lame – Nothing's Wrong
Los Angeles-based alt-punk-rock artist Penny Lame has shared latest single Nothing's Wrong, a powerful track which features noisy guitar riffs and raw vocals and is a nod to mental health struggles and the pressure to put on a brave face. She captures the experience of the many who suffer in silence, and encourages listeners to break the stigma around mental health and seek help when needed. The track is a reminder that vulnerability is a strength, not a weakness. Having been disillusioned by the music industry, Penny Lame has come back a fully independent artist in control of her own destiny and ready to melt your face off – go girl!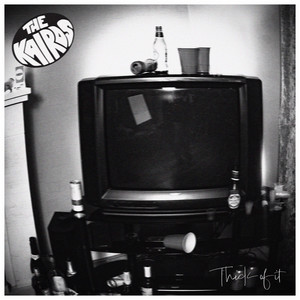 The Kairos – Thick Of It
Liverpool outfit The Kairos recently dropped their anthemic new single Thick Of It from upcoming EP Better Late Than Never, out in May. From the start, you're thrown into a euphoric whirlwind of high octane energy with blistering guitars and frenzied drumming. Then the crowd rousing chorus kicks in from the powerful vocal of Tom Dempsey. The band have their eyes set on making an impression on the illustrious UK festival circuit this summer & they're definitely gonna be one to watch! Crank it up & have a listen to this absolute belter.
You can check out the whole playlist here. Please follow the socials below for our weekly updates and share about the place!