Hello world,
Here's your latest FP Picks update .. more fantastic new music inc MOSES, Bilk, Bryde & loads more … If you like what you hear please follow and share this playlist, it helps us keep doing our thing by getting the algorithms on our side. Also please support the artists featured in any way you can!
Until next week
Helen (Futureproof) x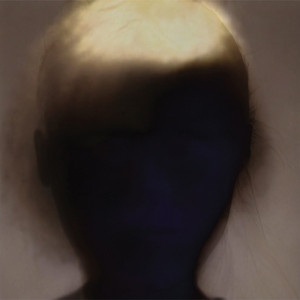 Sun's Signature – Underwater
Former Cocteau Twins singer Elizabeth Fraser has shared Underwater, the second single from her new project, Sun's Signature. The brand new project was formed by Fraser and her partner, the former Spiritualized and Echo and the Bunnymen drummer, Damon Reece. The track is a gorgeous, transfixing, slow-burn piece of music, gradually cresting on little flickers of noise and new sonic layers as Fraser's unique voice curls up into the air. According to a press release, Sun's Signature came about after ANOHNI invited Fraser and Reece to appear as the centrepiece of her Meltdown Festival in 2012.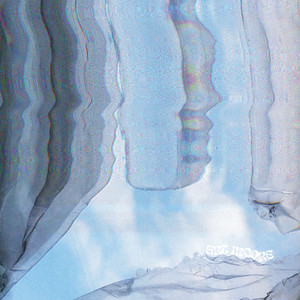 Art Moore – A Different Life
Art Moore – the project of Boy Scouts' Taylor Vick and Ezra Furman collaborators Sam Duerkes and Trevor Brook – have shared a new single called A Different Life. The dynamic trio use subtle electronic elements and strong creative narratives that add distinctive shading to each story. "A Different Life was inspired by the experience of daydreaming up another version of your life," songwriter Vick said. "I can easily get caught up in the imaginary worlds in my head, overwhelmed by the endless possibilities and versions of me that exist within them. But I am most fascinated by the version just parallel to this one, the one with only a few differences or enhancements. This song is about the experience of longing for that not so far off possibility."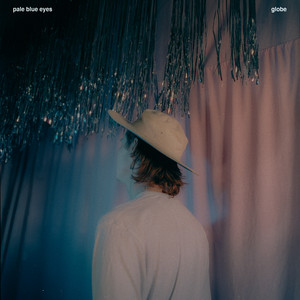 Pale Blue Eyes – Globe
Pale Blue Eyes have announced their debut album, Souvenirs, out September 2nd and they've shared a video for their new single Globe.  The track opens with haunting vocals before exploding into a retro, guitar-driven anthem. "The single takes its name from this shared house me and Lucy lived in," Pale Blue Eyes' Matt explains. "The track is about a blissful time of parties, of not having a care in the world, all the characters that came and went over the years. The rent was so cheap, it all seemed so easy. The world has changed in the meantime… Rents have rocketed. Life for many people is now harder."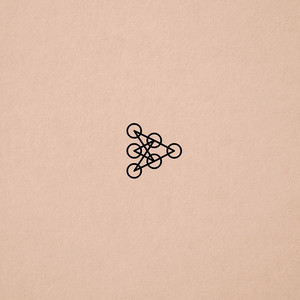 Bryde – Algorithms (cyber)
Algorithms is a recent release from Bryde whose 2018 debut album was nominated for the Welsh Music Prize and had much written about her in the Sunday Times, Consequence of Sound & Pitchfork. It's a great vocal that draws you in throughout the track – and with interesting lines like "sometimes I live in my head for hours, with algorithms all trying to freak me out" this is seemingly a song about the tricks our minds can play and the resulting confusion. The vocal is equally matched with a wonderfully understated arrangement that from time to time points it's head out of the mist to reveal itself – love it and want to hear more!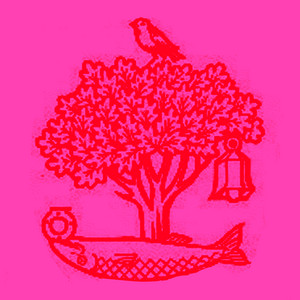 Jockstrap – Glasgow (Edit)
London based duo Jockstrap recently announced their hotly anticipated debut album I Love You Jennifer B which is coming out later this year. They've also shared a new song that takes them into a whole other sound. Glasgow is essentially a spacey indie-pop track, driven by acoustic guitar and drenched in weird string arrangements. When asked about the new single, Taylor says Glasgow is "our coming of age, moving forward, long-distance, travelling, beautiful bosk, wonderful thicket song," whilst Georgia commented on the song's namesake, "Glasgow is a great city, perhaps my favourite in the UK. The only downside is that it's so damn cold all the time." Accompanying the track is the vlog-style video which was shot, directed and edited by Jockstrap themselves.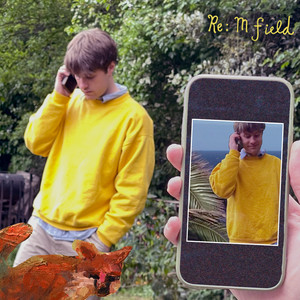 M Field – House and Leisure
Lastest single House and Leisure from M Field is an imagining of a dream home, and life. In Fields' words, the track "is mainly about conjuring up a world for the pleasure of conjuring up a world, but perhaps also an imagining of some of my own thoughts or ideas translated into the voice and context of a character inhabiting it." The video is a playful collage of the life he's dreaming up – keeping things light-hearted, simplistic and yet effortlessly his own. This time round, Field's Beatenberg bandmate and long-term collaborator Ross Dorkin sits in the producer's chair, which means fewer synths, but no loss of the zesty playfulness that characterised M Field. This is the first time the pair have worked together on music as London residents.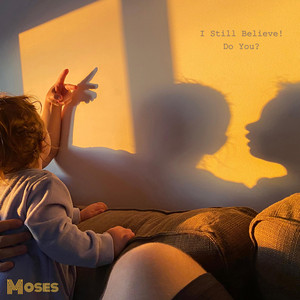 MOSES – Murderer
Having started following this band last year, they continue to release top quality records and this fine track off their new album I Still believe! Do You? is no exception. With a lyric that seemingly pontificates on the idea that a fatal act of violence is what's needed to cure the world's ills (or at least that's how I'm reading it) lead vocalist Vincent Moses yet again draws you in with his heartfelt vocal performance that skillfully uses the edge of his range to create a sense of true emotional intent. A thought provoking track that I'd imagine would be a joy to experience live, so keep up the good work guys – there's a rainbow above you!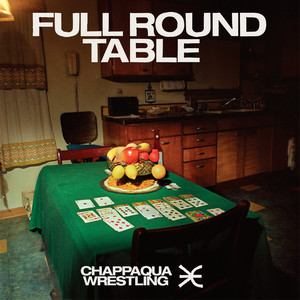 Chappaqua Wrestling – Full Round Table
The band explain: "We wrote Full Round Table as a reaction to the endless negativity put in our faces about our generation's future. So much news is greeted with the response of how screwed we are – hopeless views from unhelpful people. Negativity about youth is relative per generation but today it feels stronger. We want to ignore the cynicism, get together, appreciate what really matters, and not let people tell us what we can't do. The Full Round Table is full of our friends, and that's not changing." This great guitar track is a carefully crafted battle between euphoric moments and tense builds culminating in its explosive, stadium-sized conclusion.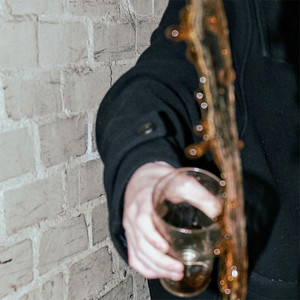 Bilk – Hummus and Pitta
Essex trio Bilk have dropped frenzied new single Hummus and Pitta. Speaking about the track, vocalist and guitarist Sol Abrahams says, "I wrote Hummus and Pitta after a period of going out and partying a lot. In a society that tries to hold us down constantly, I think the best way to protest is to have as much of a laugh as possible. No one looks back when they're older and remembers the nights they got plenty of sleep, you know what I mean?" Their honest social commentary is as real as it gets, and it found them a new fan in One Direction's Louis Tomlinson – who invited the band to open up for him at Crystal Palace Bowl. The debut album out later this year comprises six songs that predominantly blend rapturous pop punk with engaging rap, in a frenetic and frenzied display.
Nova Twins – Puzzles
Nova Twins recently dropped new single Puzzles from the duo's forthcoming new album Supernova, which is set for release on June 17 via Marshall Records. Speaking about the track, Nova Twins said in a statement: "Inspired by the many sexy R&B songs we love, we wanted to make a heavy rocked-out version of a song that makes us feel powerful. It's always been fine for men to vocalise liking sex, so why can't the same rules apply to us? We're women, we should be free to explore what we like in our songwriting! A general Nova Twins theme is that we're always in control." Their usual fuzzed up guitar work is present and punchy and they are passionate about making space for women and women of colour in guitar-based music. Check out the great lyrics on this catchy tune.
You can check out the whole playlist here. Please follow the socials below for our weekly updates and share about the place!