Hello world,
Here's your latest FP Picks update .. loads of great new music as always … If you like what you hear please follow and share this playlist, it helps us keep doing our thing by getting the algorithms on our side. Also please support the artists featured in any way you can!
Until next week
Helen (Futureproof) x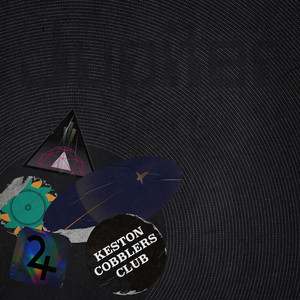 Keston Cobblers Club – Jupiter
Keston Cobblers Club recently dropped their infectious, upbeat new single Jupiter celebrating the fact that humans are never totally alone. A recurring theme within many of Keston Cobblers Club's songs is the importance of positivity, despite whatever challenges might occur. "I find that silliness and humour help me to find hope in dark times" says singer Julia. And that's exactly what Jupiter – the new single from Keston Cobblers Club, was written to do. Jupiter is the third single from the band's upcoming new studio album Alchemy and we're loving the positivity – come on, let's all find the fun!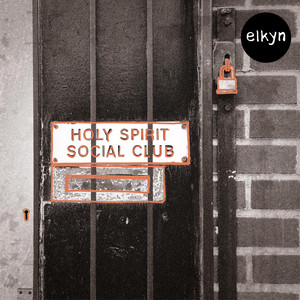 elkyn – if you're still leaving
Leeds indie artist elkyn (aka Joey Donnelly) has produced great single if you're still leaving from his debut album holy spirit social club. Speaking about the track, elkyn says: "I wrote it for a friend who moved to Switzerland a few years ago, and I still miss him dearly." holy spirit social club sees elkyn put his uncensored inner dialogue on paper, bravely airing the thoughts most wouldn't dare expose. Whether that's hurtful messages to one's self, vague and elusive memories or lingering lessons from childhood, it's all on holy spirit social club, unfiltered and searingly honest. In elkyn's words, it's "an interim into writing nicer songs and being nicer to myself".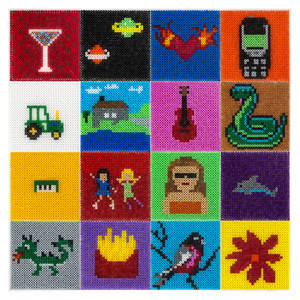 Fieh – Telephone Girl – Halden Edition
Eight piece Oslo neo-soul outfit Fieh have released their album In the Sun in the Rain. Dreamy vocals start as jazzy neo soul and then incorporate a mix of genres such as hip-hop & yacht rock. We're loving previously released Telephone Girl which is dedicated to the modern phenomenon of telephobia and front-woman Sofie Tollefsbøl jokes; "This song is a public apology to everyone who's ever tried to call me. It's not you, it's me". With groove at its heart, the album integrates the experimental funk bangers that initially defined the band and it's well worth a listen.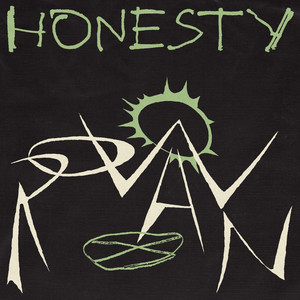 Rowan – Honesty
Exciting Irish trio Rowan recently dropped their second single Honesty from the band's upcoming debut album Does It Make You Happy? due out May 6th via Beverly Martel. "It's hard to be 100% honest with ourselves and each other" explain the band, who sing of the tribulations of keeping one's integrity intact, over a bed of mesmerizing garage-rock grooves and blustery guitar lines. The track is accompanied by a video compiled of raw footage from the band's archive; a montage of their favorite moments from the past year. Written during the first six months of lockdown, this new album full of indie-rock anthems and delicate piano strains takes inspiration from the sounds of Kings of Leon, The Strokes, Bombay Bicycle Club, and Arctic Monkeys. Check out the infectious Honesty – it's a banger!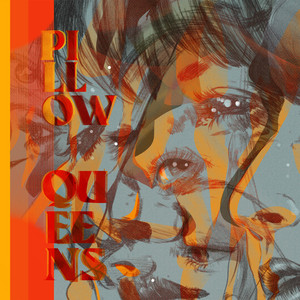 Pillow Queens – No Good Woman
New single No Good Woman from Pillow Queens, with its fantastic songwriting & gorgeous vocal, has dropped before new album Leave The Light On, due out 1st April. "This song is one which is very narrative based, though not in a linear way. It's written more from the perspective of someone looking upon the scenarios of those around them," explains singer Pam Connolly. "It tries to convey a perpetual hopelessness of debt and striving for an ideal that can never be achieved. It's pretty much a song about Sisyphus." We're lovin' the track – why not check out the band's UK shows during May.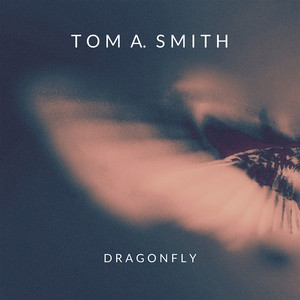 Tom A. Smith – Dragonfly
Back in February, Sunderland's Tom A. Smith released his debut EP, EP1. We're highlighting the previously released single Dragonfly because it's a cracker and as stated by Louder Than War: "The dense, shadowy snarl; a pounding, electrifying plea for escape. It's a slow-stalking hit with gigantic riffs and blood-raw emotions hitting you through a filter of fuzztone digital growls." Tom played his first ever gig aged just eight, supporting local psychedelic rockers Detroit Social Club at legendary Newcastle venue The Cluny, performed at Glastonbury before he was even in secondary school and Tim Burgess handpicked him to play his stage at Kendal Calling, making him the festival's youngest ever performer. Having seen him live recently, we concur – he's fantastic!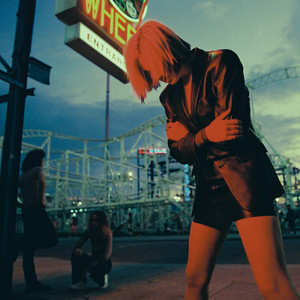 Sunflower Bean – Roll The Dice
Sunflower Bean have dropped their second single from upcoming album Headful Of Sugar out May 6th. Speaking of Roll The Dice, bassist/vocalist Julia Cumming said: "Almost everyone we know struggles with money. The traditional routes towards success and stability in America have severely narrowed. The only way to get ahead is to take big risks and roll the dice." It's a hazy rock song with some psychedelic electronic elements and lots of heavy bass blasts. Sunflower Bean are set to tour the new album around the UK this spring.  Check out dates, which kick off in Cambridge at the end of March.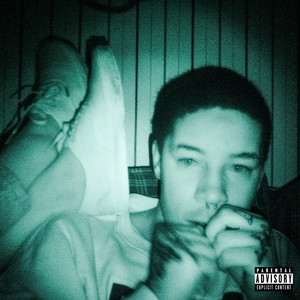 KennyHoopla – DIRTY WHITE VANS
KennyHoopla has just dropped DIRTY WHITE VANS, his first new single of 2022. It's an infectious slice of pop-punk with infectious emo pop beats and discreet rap style.  Kenny explains: "Travis and I were just in the studio, and I wanted to make some rap shit to kind of show a different side of me. Dwilly and Travis made the beat. I caught a vibe and wrote to it…I've had that hook on my phone for years now; I've just been waiting for the right beat to put it on. This one fit really well, so I recorded it and it was dope." Kenny's constantly pushing boundaries and exploring outside the box – we love this track.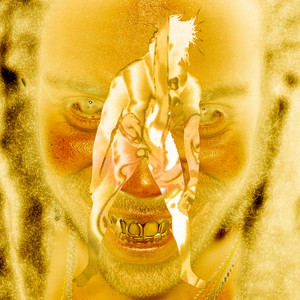 Ho99o9 – … SPEAK OF THE DEVIL
Noise-punk masters Ho99o9 have just released their album SKIN, produced by Blink-182 drummer Travis Barker and featuring Slipknot's Corey Taylor. This band sound like no one else and they're fantastic. Check out the swirling distortion, but slightly more restrained … SPEAK OF THE DEVIL. Each song on the album is a statement, and if it's aggressively noisy or hard to listen to, so be it. On new album SKIN this trend continues; anything goes, and frequently, everything does.
Chiedu Oraka – North Face
Hull-born rapper Chiedu Oraka is back with his first release of 2022, a double-single North Face, from forthcoming EP Council Estate Confidence. About his new tracks, the rapper has described that they "epitomise the energy that I'm running with this year". He continues "I believe I am the new face of the north representing a city and county that hasn't had much light shed on it and the track North Face describes that in abundance." What fantastic lyrics on this energetic, bouncy and addictive anthem, against a backdrop of reggaeton inspired production.
You can check out the whole playlist here. Please follow the socials below for our weekly updates and share about the place!