Hello world,
Here's your latest FP Picks update .. loads of great new music as always including Willie J Healey, HOLiDAY, Edgar Everyone & more. If you like what you hear please follow and share this playlist, it helps us keep doing our thing by getting the algorithms on our side. Also please support the artists featured in any way you can!
Until next week
Helen (Futureproof) x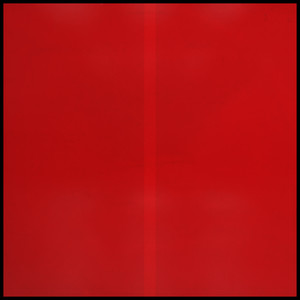 Genesis Owusu – Stay Blessed
Talented songwriter Genesis Owusu has shared third single Stay Blessed from his recently released album Struggler. Of the track's video, Genesis states: "7 days before this was shot, i put up an instagram story asking if anyone was available at this specific time, at this specific place, but most importantly, if they were a baldy / were down to shave and colour their head for me. Thank you to the 70 people who flew up, drove down, and skipped work to come mosh with me. Roaches 4L." Great to hear the unique vocals of Genesis on this compelling earworm! The album is an imminent exploration of the chaos and absurdity of life, and our ability to endure.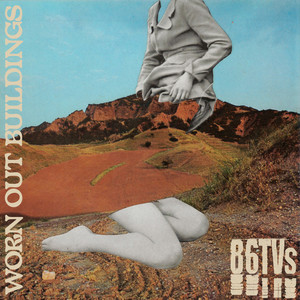 86TVs – Worn Out Buildings
86TV, comprising former Maccabees members Felix and Hugo White along with their brother Will and Stereophonics drummer Jamie Morrison, have dropped their debut single Worn Out Buildings. Undecided on a frontman, they decided to sing in unison and 86TVs finally solved their vocal problem: "Their voices – three of four being siblings – became one and the group found its identity. The band itself became the frontman." Of the track, Hugo states: "It's about the importance of validation in being off track, with the reassurance that you'll get back there in time, as a different person, one built on everything you've been through. And we're all united in that."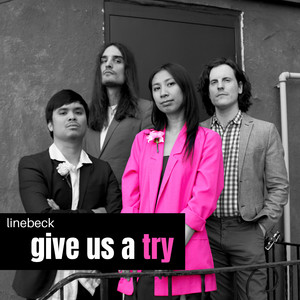 Linebeck – Give Us A Try
Once described as a "dreamy version of Linkin Park", Linebeck aims to find the push-and-pull between happy vivacity & nostalgic melancholy. On their newest single Give Us A Try, Linebeck delivers a jangling and floaty track that highlights the group's unique and engaging blender of sonic influences. Inspired by deciding to go for it and become romantic with a friend, the song is a relatable summer bop. A sing along chorus melody on this infectious slice of dream-pop makes it stand out from the crowd while some cool multi-layering of vocal parts gives the production a deep richness.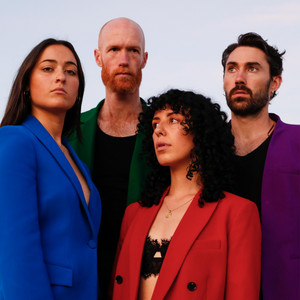 HOLiDAY – WOA
Tasmanian based alt-rock/indie-pop outfit HOLiDAY share their funky, punchy, up-tempo banger WOA. With its driving drums, big vocals and bouncy riffs, WOA (an acronym for 'work of art') is inspired by what it means to be an 'artist' dealing with social pressures & ultimately celebrating individualism – life should be about pursuing one's passions while having fun with that journey! Meg from the band states:"for me the song is our 'nod to not take things too seriously'. Its playful nature reflects our intention to embrace the joyous side of making music & art, despite the challenges". Well crafted with strong vocals – an infectious belter!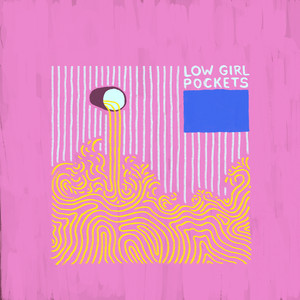 Low Girl – Pockets
Low Girl say of their new single: "Pockets is about trying to repress something that constantly resurfaces. It's all about the allure of the 'what-if' and it's a rose-tinted way of viewing those possibilities.  My life was all over the place when I wrote this track, and there was a real sense of anticipation and being on the edge of something." Described by DIY Magazine as "a peppy new pop talent", this band have a great sound to them that's well on point. With a very radio friendly vocal sound that's hard to ignore, no wonder they're getting so much love from BBC 6Music, BBC Radio 1 and Radio X.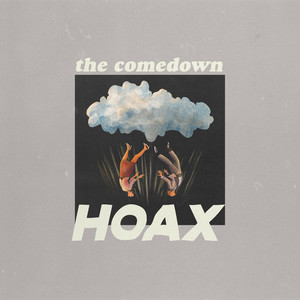 HOAX – the comedown
New York based HOAX is an indie pop/rock band who create the sonics and concepts behind their self-described style of "empathy pop" music. Their modern vintage musical sound draws from a wide range of influences like 60's pop, 70's Motown, and alternative R&B. They like to see themselves as "the beautiful sound of sadness", a description coined by a close friend. Their music thematically focuses on the human condition, explorations of social constructs, and the decisions people make based from them, all tucked underneath pop melodies. A crisp production gives this well crafted song an infectious feel, while great dynamics between the various sections highlight some cool melodic moments.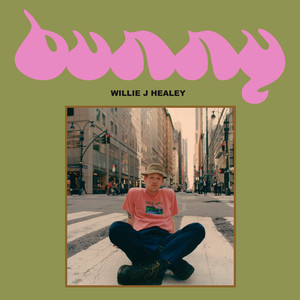 Willie J Healey – Woke Up Smiling
Singer-songwriter Willie J Healey recently dropped new single Woke Up Smiling from his upcoming third studio album Bunny. "I wrote this during a glorious period of my life," Healey explained. "I was living in a studio flat in Bristol, it had these huge sash windows which let huge amounts of morning sun in. I'd make coffee and sit with my guitar & cat, I'm pretty sure my cat helped me write that song." One of the major driving forces behind the album's musical style was Jamie T who loaned Healey a drum machine during the Covid-19 pandemic, helping shape the sound of Bunny. Fantastic songwriter & great vocals – just loving this catchy number!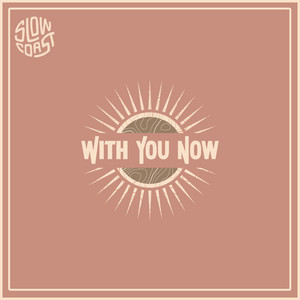 Slow Coast – With You Now
Californian singer-songwriter/producer Slow Coast, aka Matt Lawton, has dropped upbeat, summer anthem With You Now, with its beachy guitar hooks, punchy grooves, and swirling synths. Reminiscent of Jack Johnson & Vampire Weekend, Slow Coast states: "Have you ever felt like life moves too fast? This song dives into that feeling and how the right person can make all of those worries fade away." This sweet amalgamation of sounds is a real earworm – infectious bongos play off against lamenting guitar lines… all working so well in a bedroom pop 'stylee'!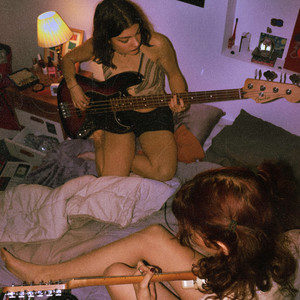 Pacifica – Change Your Mind
Infectious, sentimental new single Change Your Mind shows the softer side of Pacifica and they state: "This song is meant to be listened to on a car ride coming back home after a long time. The final single before the release of Freak Scene, and the last song we wrote for the record. When we finished this one, we knew the album was complete." A fond reflection of that sweet, coming-of-age romance, it's a perfect summer track and good for the soul. Great songwriting puts this Argentinian indie-pop outfit way ahead of the crowd – a joy to listen to.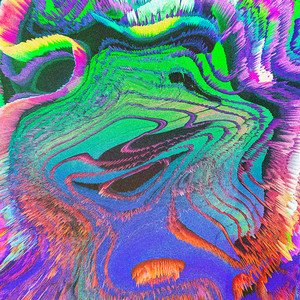 Edgar Everyone – Time Is A Nonlinear Joke
Edgar Everyone has dropped upbeat, electro-dance single Time Is A Nonlinear Joke and states that the track "speaks about transformation, about facing our fears and reaching for our higher self when we feel that we lost our way or got sidetracked. Building momentum upon a relentless synth & drum machine groove, and climaxing in the chorus, this song means to uplift towards our inner light, and remind us that time always heals what felt broken in the past." A psychedelic sounding production on this truly alternative release touches on elements of Tame Impala and other great songwriters of modern times. A great energy that just keeps on giving as the song progresses – more please!
You can check out the whole playlist here. Please follow the socials below for our weekly updates and share about the place!