Hello world,
Here's your latest FP Picks update .. loads of great new music as always inc Meadowlark, Mise En Scene, The Linda Lindas & stacks more. If you like what you hear please follow and share this playlist, it helps us keep doing our thing by getting the algorithms on our side. Also please support the artists featured in any way you can!
Until next week
Helen (Futureproof) x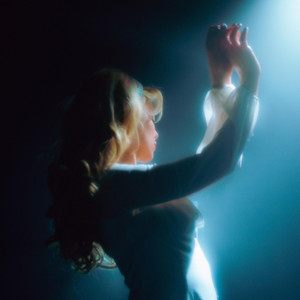 Circe – Riot Of Sunlight
London based dark-pop artist Circe recently dropped euphoric new single Riot Of Sunlight from upcoming EP Drawing Wings From The Light with swirling shoe-gaze-esque reversed guitars reverberating into gigantic Florence and The Machine influenced choruses. Circe wrote the track as a teenager having watched the critically acclaimed play Jerusalem and states: "Skip forward 10 years I was feeling disillusioned, suffocating under a soulless corrupt government when Jerusalem — like the fucking marvel it is — unexpectedly returned to theatres and I watched again, as 'a rainbow hit the earth + set fire to the ground' and I finished the song."
Meadowlark – Brainwashed
Meadowlark have shared their beautiful, exhilarating new single Brainwashed with its unique blend of melodies. They state: "Brainwashed is about being trapped in the idea and belief that we need a partner, success, money etc to be happy and fulfilled – and that happiness is outside of us. But it's a lie. And the Universe will give us these things to lose over and over again to remind us of this lie. To be human is to be brainwashed to some extent. We have everything we need to be happy right here, right now!" Mesmerizing vocals and lyrics with a great message – loving this one!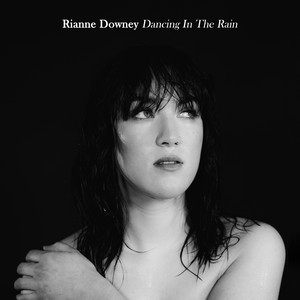 Rianne Downey – Dancing In The Rain
Singer-songwriter Rianne Downey shares new dancefloor-ready infectious country-pop track Dancing in the Rain from her upcoming EP Method To My Madness which explores the notion of finding hope within lost love. She states: "Dancing In The Rain encapsulates that brief moment between a relationship ending and something new beginning and the conflicting baggage that comes with it: guilt, heartbreak, hope, emancipation. Musically, think of a festival in British summertime: grey clouds are circling above, but the sun begins to emerge. It's the last-chance dance, snatching joy in the face of adversity." One of Futureproof's fave performances at The Great Escape this year – stunning!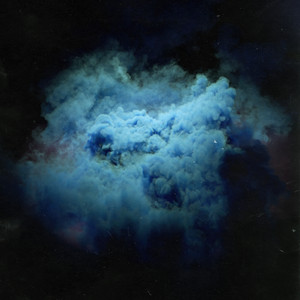 Art School Girlfriend – Heaven Hanging Low
Art School Girlfriend, aka Polly Mackey, has dropped the divine new single Heaven Hanging Low from forthcoming sophomore album Soft Landing, taking a shift from more indie spaces towards electronic soundscapes. "These lyrics have a lot of religious imagery, but Heaven Hanging Low is actually a queer love song all about finding that celestial and sublime euphoria in your closer, more domesticated surroundings," Mackey explains. We're loving the calm, stunning vocals on this infectious track – check out November UK tour dates.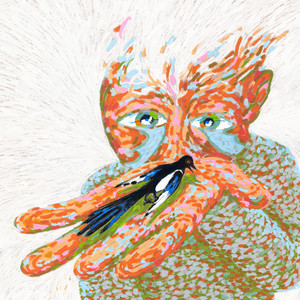 Chartreuse – Switch It On, Switch It Off
Lyrically, powerful new single Switch It On, Switch It Off deals with over-thinking, and the hyper-critical voices we develop in our head. Vocalist Mike Wagstaff, from indie four-piece Chartreuse, states: "I wish I could control the switch in my head from overthinking and negativity. Through the verses, Switch It On, Switch It Off darts between memories, fantasies, daydreams and landscapes – snapshots from a busy mind. You have to observe and take them in quickly before they pass." Great stuff – catch the band on tour this November.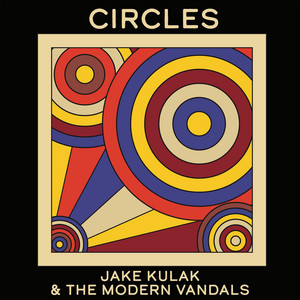 Jake Kulak – Circles
Energetic & infectious indie rock track Circles from Jake Kulak is inspired by dance rock of the 2000's such as Two Door Cinema Club, Franz Ferdinand and The Killers, merging modern production with catchy songwriting. A firm fave on the live circuit, the song explores themes of failing relationships and finding direction despite an uncertain future – a real toe-tapper! Jake's signature guitar driven sound tells the story of newly found freedoms that come in tandem with growing pains and through his honest lyrics, he explores the complexity of human connection & one's ever changing place in the world. Despite embracing the nostalgia, he never lingers too long on the past.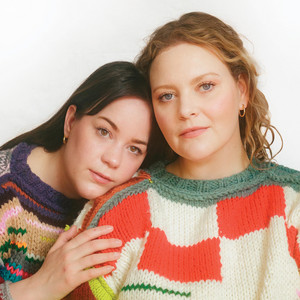 Mise En Scene – Burn Out
Best friend Canadian garage rock band Mise En Scene is back with a captivating new single from their upcoming EP, Reality Bites and they state: "Burn Out is about finding yourself in a garbage relationship. You can't believe you are living as your lowest self with a person who drags you down." The music video for the track captures all the mania espoused by the song's strung-out lyrics with its hilariously odd visuals. With all-encompassing and relatable lyrics — and a light-hearted, groovy music video — the track feels both personal and universal. What an ear-worm!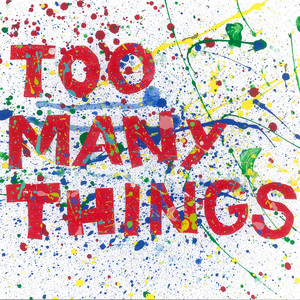 The Linda Lindas – Too Many Things
Punk upstarts The Linda Lindas sit down for an unforgettable meal at their own diner in the new music video for their recent fierce pop-punk track Too Many Things. The track was released back in April, right before they played Coachella. At the time, the band explained that the song was about how quickly everything around them has changed as their career has taken off over the past couple of years and they stated: "After taking a short break to catch our breath, recharge, focus on school, and go back into the studio, we are ready to share a song about how everything unfolds so fast all the time — the surprises, the disappointments, and the opportunities that pass us by at every moment." What a banger!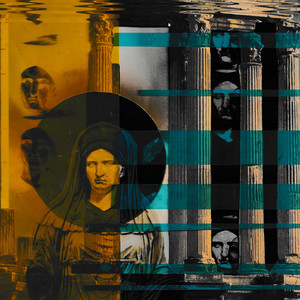 Hallan – The Colline Gate
Portsmouth post-punk quartet Hallan sing about the horrible fate that befell Vestal Virgins who did not play by the rules in Ancient Rome. The pulsating, onminous bass line pushes the song forward and charismatic frontman Conor Clements stated: "The sinister and foreboding shadow of The Colline Gate remains cast upon the terrifying truth that lurks beneath. Our foray into a more electronic sound comes by way of Ancient Rome's debauched past times and the Vestal Virgins who met their untimely end beneath this mysterious landmark. The Vestals of Rome embodied both purity and sanctity, tending to the flame of Vesta as untouchable priestesses. Vestals found to break Rome's strict rules were subject to a live burial beneath The Colline Gate". Horrific but what a rousing track!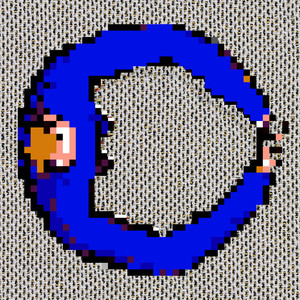 Squid – Undergrowth
Squid recently shared new single Undergrowth from their sophomore album O Monolith. Renowned for their unerring experimentation, the band continue their idiosyncratic sonic journey with this track where dubbed-out bass grooves under cinematic synth chops explode into bursts of guitar and frenetic brass. Themes of environmental peril, morality, and the natural world are all present on Undergrowth and further explored on the rest of O Monolith. "I really got into animism, the idea that spirits can live in inanimate objects," the group's drummer and vocalist Ollie Judge explained in a statement "Even though I'm in no way religious I don't think anyone who isn't religious is confident enough to not have had the fleeting thought of 'Fuck, what if there is an afterlife? What if I'm going to Hell?"
You can check out the whole playlist here. Please follow the socials below for our weekly updates and share about the place!