Hello world,
Here's your latest FP Picks update .. loads of great new music as always inc LIFE, Fat Dads, Edie Bens and many more … If you like what you hear please follow and share this playlist, it helps us keep doing our thing by getting the algorithms on our side. Also please support the artists featured in any way you can!
Until next week
Helen (Futureproof) x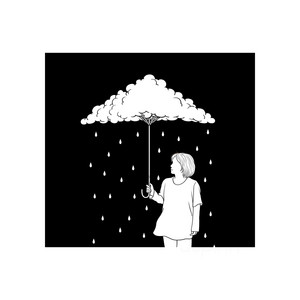 elisadont, Villent – aspirin
Netherlands based singer-songwriter elisadont has a massive passion for creating and has been focussing on her singing and songwriting. Together with her parter, and music producer, Villent, she has just released her first ever single aspirin. The process came so naturally, the song was finished within one day! Inspired by artists like Clairo and Girl in red, the couple intend to create a lot more music together in the future! Villent, who was discovered and signed by MrSuicideSheep with future bass in the past, has moved from producing electronic to indie music. With his experience in all genres, who knows what the future will bring. Great songwriting and vocals on this mellow, vibey indie-pop track.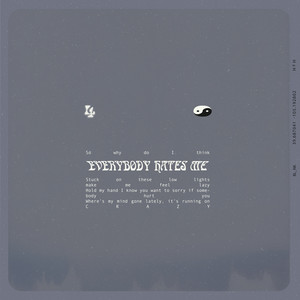 Hazlett – Everybody Hates Me
Hazlett has dropped stunning & honest new single Everybody Hates Me from upcoming album Oh Downhill, out 23rd Sept and he states: "the past couple of years has made us so unsustainably connected and online, I felt like I was losing myself in it. I became hyper-aware if people were behaving remotely different and the constant solitude turned these thoughts into thinking that nobody liked me. It became a moment on the record to get things off my chest, not necessarily to solve anything but to at least leave it out to dry". After ghostwriting and playing in various rhythm sections for most of his formative years, the shy guy from Brisbane found a creative home in the farthest of places, Sweden. Writing with his gut and heart like a troubadour of old and combining it with the modern sonic landscape that dances in his head, things are blooming for Hazlett in his new-found home.
Edie Bens – Therapist
A vivid storyteller inspired by the great stars of Country and Alternative music, Edie Bens has dropped her latest country-pop single, Therapist, which recollects and verbalises a multitude of emotions about her ex-boyfriend, delicately picking at aspects of their relationship and offering, with hindsight, why they never worked. "Therapist is about my uni boyfriend," Edie explains. "We started seeing each other mainly because of the convenience and the familiarity of being housemates. It didn't last very long as we were a terrible fit. And he was quite controlling. I was so scared to end things at first for fear of hurting his feelings despite knowing it was making me deeply unhappy." What an infectious tune with captivating lyrics and great vocals – love it!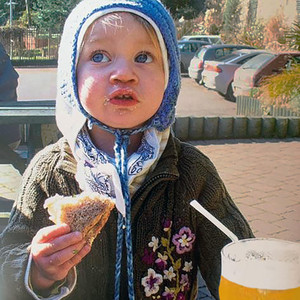 Eloise Kaia – The Poet
South West London based Eloise Kaia has dropped her beautiful indie-folk track The Poet from recently released EP Comfort In The Fox's Scream. Along the course of four tracks, Eloise describes the meetings, partings and losses experienced through an adolescence that is quickly passing. The EP title represents a common theme in Eloise's life, spent between South West London and Devon. A chance meeting in Totnes is described in The Poet with all the hopefulness of extreme youth and some real naivety too. The track has an unusual, improvised chorus melody without lyrics, seeking to convey a mood, a way of thinking and existing without words. Great lyrics and captivating vocals on this one.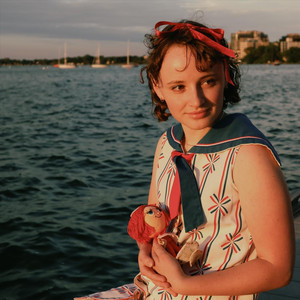 Jane Hobson – If You Ask
Wisconsin singer-songwriter Jane Hobson tells a bittersweet story of unrequited devotion on If You Ask, using the language of big skies and expansive landscapes to illustrate her somewhat twisted emotional lament. There's a great video too using claymation and other simple techniques that communicates a wonderful naivety while augmenting the song's vulnerability on a visual level. Seemingly in local college band The Hobgoblins, this young artist's fertile imagination seems to be serving her well on the creative stakes with splashes of Joan Baez and Mary McLoughlin peeking through as points of inspiration & influence.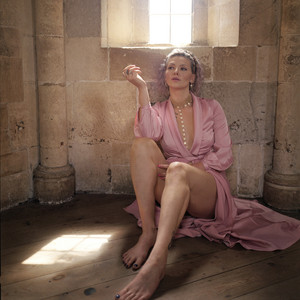 Elena Erin – TRIP (girls from the sky)
Canadian singer-songwriter Elena Erin has released new single TRIP (girls from the sky) from her latest album Holy Tender Artist. An acoustic-ethereal soundscape tells the story of a girl from the sky who comes down to earth and falls in love with a human. He shows her human things she falls in love with, like ice-cream and beaches and summertime, and she takes him on a trip to the sky, showing him the inside of comet collisions, how life ends and begins, and "how it was always alright." Elena Erin rose up in the pop scene majorly throughout 2021, landing on national radio with her single, Build a Ship, touring throughout UK and North America, and lending her vocals to major DJ tracks and sets. From homeschooled on a farm in Canada to a pink-haired socialite between New York City and London, Elena has a story like no other, and tells it the way only she can.
Momma – Motorbike
Brooklyn alt-rock duo Momma recently released their new LP Household Name. The duo write big melodies, and they pair those melodies with pedal-mashing fuzz riffs, and that combination always wins. The single Motorbike has a revved-up tempo, distorted vocals, and guitars that sound like they're all tangled up whenever they're not blasting off for the stars. "I wrote this song about a boy I had a crush on who really wanted nothing to do with me," Allegra Weingarten explains. "The song is basically just fantasy – even though it's about a real person, it's also about how we can make up elaborate ideas of who other people are in our heads, and get so caught up in these fake scenarios that they kind of end up feeling real. I wanted the song to feel like you're escaping something, because my daydreams about this boy and his motorcycle were definitely an escape from my life at the time."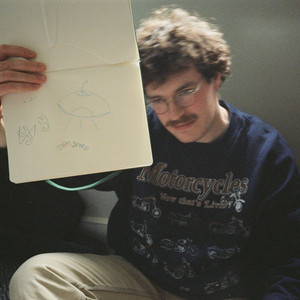 Sfven – don't jump the gun
Following on from the release of his critically acclaimed debut album forest avenue earlier this year, UK artist Sfven returns with new single don't jump the gun, from upcoming 10-track EP you, green. Inspired by the inner pressures which we place on ourselves, this alt-pop banger reminds listeners that it's OK to accept that some things don't always go to plan. "Writing songs can feel like a bit of an uphill battle sometimes and that feeling of just trying to keep going and pushing through is where don't jump the gun stems from. I just wanted to try and capture that feeling of keeping going and pushing through and acknowledging that you don't always have to be 100%, sometimes it flows and sometimes it doesn't – which can be really hard to accept."
LIFE – Our Love is Growing
With the release of their latest album North East Costal Town, 6Music faves LIFE seem to be truly hitting their stride! This penultimate track off the long-player has a cool 'indie disco' vibe to it that's confidently laid down by drummer Stewart Baxter, while the rest of the crew deliver a series of cool guitar parts – and then there's singer Mez who's almost haunted by the ghost of Ian Curtis when he sings 'bend, turn me slower, our love is always growing' before the energy disperses into a reverberant coda. Not sure who produced this but hey… nice work guys!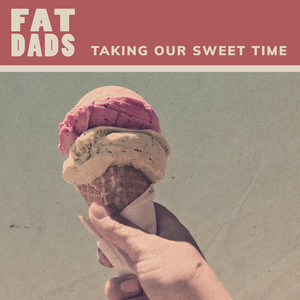 Fat Dads – Taking Our Sweet Time
Harking back to the early 00's Garage / Indie scene, Fat Dads write catchy indie tunes with a DIY sensibility and they've recently dropped a fun & uplifting summer anthem Taking Our Sweet Time. The track is highly infectious, thanks to the guitar hooks, which evoke memories of classic Strokes, and every other instrument can be heard without overpowering the other. The song evokes memories of those hot summer days, hanging out with your friends and generally having a great time.
You can check out the whole playlist here. Please follow the socials below for our weekly updates and share about the place!