Hello world,
Here's your latest FP Picks update which features banging new music inc Honeyglaze & Sorry, plus loads more. If you like what you hear, please follow and share this playlist, it helps us keep doing our thing by getting the algorithms on our side. Also please support the artists featured in any way you can!
Until next week
Helen (Futureproof) x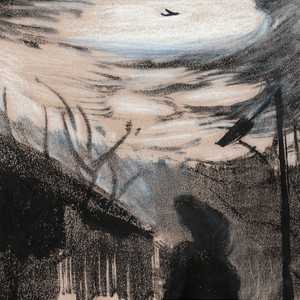 Honeyglaze – I Am Not Your Cushion
The new self-titled debut album from London based indie-rock band Honeglaze contains compelling experiments and deviations that help set this budding group apart from their contemporaries. The bassline of I Am Not Your Cushion does the bulk of the talking, startling when considering how crushing frontwoman Anouska Sokolow's lyrics of dependency are. Fantastic vocals from Sokolow with the band's sound of beautifully crafted guitars acting as more than just a backdrop. Combining humour and pathos so expertly usually takes time and practice, but Honeyglaze have hit that particular sweet spot at their first attempt.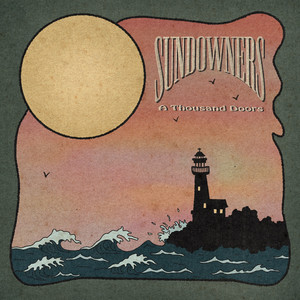 Sundowners – A Thousand Doors (Feat. Paul Weller & Steve Pilgrim)
Featuring a blend of Steve Pilgrim's sweet timbre with Paul Weller's subtle, yet distinctive backing vocals swimming beneath the assured, dual delivery of both Sundowners, Fiona Skelly and Niamh Rowe, the track's campfire-illuminated philosophies and gently-picked, violin-accompanied instrumentation by Jo Pue-Richards, opens at least one of the song's thousand doors onto longer, brighter nights of deep contemplation. Sundowners hint at the impetus behind their and Weller's A Thousand Doors by saying:"Learning that darkness is a state of mind that can blind you or allow you to see the stars." The acoustic offering fuses folk and country, while unfurling over soaring harmonies.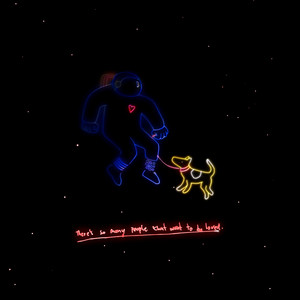 Sorry – There's So Many People That Want To Be Loved
Sorry have shared their bittersweet single and describe it as "a bit of a sad-funny love song … When we're out of love we can feel detached and think 'oh we'll never be in love again… cry, cry' but also try and laugh a bit… It's easy to laugh or think you'll never be THAT person then the next moment you can feel like the loneliest person in the world." The track combines a lonely, melancholic atmosphere with more whimsical musical and visual elements. The musical build-up and sonic twists keep you guessing all throughout the track. The band are heading off on a headline UK tour this summer – which includes a hometown show at London's Jazz Cafe on June 21.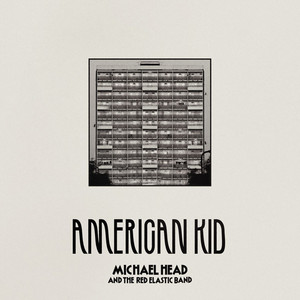 Michael Head & The Red Elastic Band – Broken Beauty
Broken Beauty is the second single from second album, Dear Scott, out in June. Produced by Bill Ryder-Jones, the song's sense of yearning, for repair and rebirth, suffused in a glinting, brass-and-strings sense of nothing-to-lose optimism, makes for woozy, butterfly-in-stomach listening. The song is a collaboration with Head's daughter, Alice. "One evening Alice said: 'I have an idea for a song,' and asked if we could work on it together," says Head. "When she told me the title and the story I loved it straight away. The way she told it was so inspiring. So, we put it together that night and, on the way out, she shouted 'I'm thinkin' big chorus and a trumpet solo!' I think we nailed it. It's all there."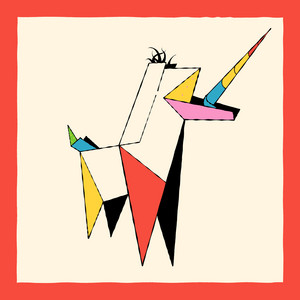 Vernon Jane – Origami
Vernon Jane have returned with the deeply intricate twists and turns of Origami, a track that moves seamlessly from dynamic passages to moments of musical repose. As stated by Chordblossom: "An eclectic mix of jazz beats, soul vocals, punk sensibilities and alternative production, Vernon Jane are impossible to pin down in the best possible way on their latest. Unapologetically feral in intent and delivery, the Dublin band veer headfirst between unrestrained harmonies and airtight, highly-strung melodies."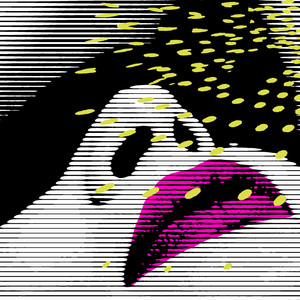 Gemma Cullingford – Tongue Tied
Written and produced from Gemma's humble home studio in Norfolk, Tongue Tied blends many styles of electronica from 70's experimental and new wave, early 80's electro, acid house and techno to noughties electro clash, topped with her own vocal style to produce a unique and fresh sound. It explores relationships and the different emotions they can bring, from paranoia, yearning and helplessness to lust, shyness and just downright wanting to dance. For the cover artwork on Tongue Tied, Gemma has collaborated with visual artist Kelda Storm who shares Gemma's love for bright, contrasting neon colours and minimal bold designs. She uses the iconography of feminine lips across her work as a symbol of speech and voice.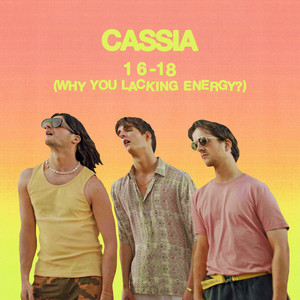 Cassia – 16-18 – Why You Lacking Energy?
"This song is about being obsessed with how shiny the past looks and is based around a series of daydreams I kept having all set between the ages of 16-18" describes frontman Rob Ellis. "I think at the time I wished that I could just go back, cause in my head it just seemed easier." The video depicts the band indulging in energy drinks, feeling high and satiated, which is in stark contrast to its predecessor where the trio are passed out on a beach, drained of energy from information overload and with their hopes pinned on a can of energy drink – it's a metaphor carried throughout the LP hinting at how we consume and over-consume when available to us. Out in July, the album Why You Lacking Energy? brings lush, spacious piano ballads & crisp, synth-driven anthems. The songs feel like living in the moment, but are caught up in thoughts of the past and anxieties for the future.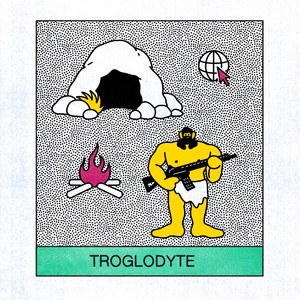 Viagra Boys – Troglodyte
Swedish post-punk band Viagra Boys have shared banging new single Troglodyte from their forthcoming album, Cave World. According to a press release, the song is an "exploration into the chaos and confusion of current events through the comparison of modern man with troglodytes (I.E. cave dwellers)". Frontman Sebastian Murphy states: "People look down at apes as primitive life forms, but we're just this horrible, lazy society killing each other and starting wars, while they're able to love and feel. Does that make them the true ape or us?"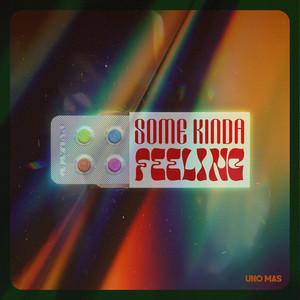 UNO MAS – Some Kinda Feeling
Hailing from Warrington near Manchester, indie pop band UNO MAS come with this energetic banger that's overflowing with momentum on all sides. Soaring guitars set the pace right from the start and when it gets to the chorus, you can't help but get drawn in by it's infectious groove. Lyrically dealing with the rush of euphoria felt on the emotional roller-coaster of life, lead vocalist Olly Thornton matches the energy of the guitars so well throughout the track, while other members Dan Whitelegg (guitar), Tom Pearson (bass) and Lew Roberts (drums/backing vocals) deliver big time too. Apparently great to see live (which I can well believe) UNO MAS are a band to look out for if you like your indie bright and colourful – nice one Warrington!
Courting – Tennis
Liverpool four-piece Courting recently dropped a playful and upbeat new track. "Tennis is a paypig's personal redemption narrative, set in "the city", and told in two parts," the band said of their new track. "A twisted tale of two lovers' back and forth, bound by cricket, bodybuilding and money. A story as old as time." In the melodic hook-driven track, frontman Sean Murphy-O'Neill's goes from monologuing to singing, at one point inquiring lyrically, "would you find me attractive if I had small muscles?" Quick-witted & mocking, their lyrics are set against frenzied, toe-tapping rhythms and indie-punk guitars.
You can check out the whole playlist here. Please follow the socials below for our weekly updates and share about the place!