Hello world,
Here's your latest FP Picks update .. loads of great new music as always … If you like what you hear please follow and share this playlist, it helps us keep doing our thing by getting the algorithms on our side. Also please support the artists featured in any way you can!
Until next week
Helen (Futureproof) x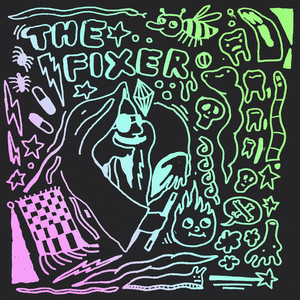 The Bug Club – The Fixer
The Bug Club have dropped new single The Fixer from their EP Pure Particles, via Bingo Records. The band tell tales of the everyday that we all take for granted with humour and riffs-a-plenty! They're popular on the live circuit for their energy and performance and Marc Riley of BBC6 Music is loving them – we reckon he's got good taste! Do yourself a favour – go check out their tour dates for this autumn.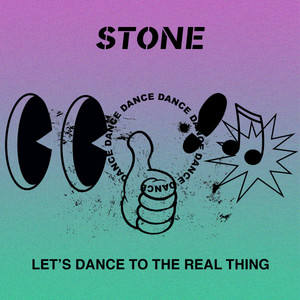 STONE – Let's Dance To The Real Thing
Indie Rock band STONE bring new single Let's Dance To The Real Thing. The band cite inspiration everywhere from IDLES and Sonic Youth to The Streets and AJ Tracey with Mike Skinner's spoken word style being their primary lyrical inspiration. The band hope to capture the dizzying experience of youth culture in Liverpool and the paradox of their young adulthood as they navigate the limbo between youth and maturity. "The common similarities in the songs we are putting out are all capturing a time in our lives of being 20-somethings working shit out". Stick this catchy number in your playlist – we're loving it.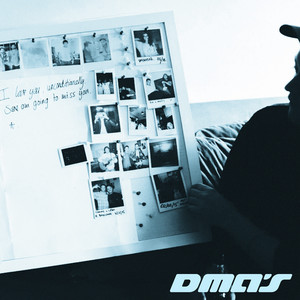 DMA'S – 1 Way
DMA'S have surprise-released a new EP titled I Love You Unconditionally, Sure Am Going To Miss You, marking their first new original music since third album The Glow arrived last year. Band member Johnny Took stated "This EP was in the natural trajectory that you can sometimes take in a band. You work with different producers, and you want to keep changing, but there's also something in your core that pulls you back. It's cool to get back to your roots sometimes." Opening track 1 Way is faster, denser, and louder than anything that appeared on The Glow.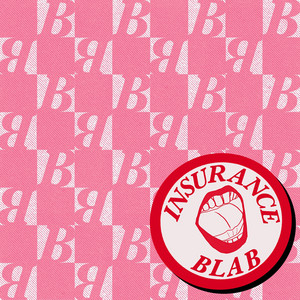 BLAB – Insurance
Lo-fi post-punker BLAB has returned with a new single. Insurance is the 22-year-old Essex prodigy's third single this year following Eton Mess and the criminally underrated Casual Sex. "There's a little riot grrrl energy in the chorus as well … I just love what she's doing" – there speaks Radio 1's Jack Saunders and we tend to agree. With further support from BBC6 Music's Steve Lamacq, you need to go check this one out – great track.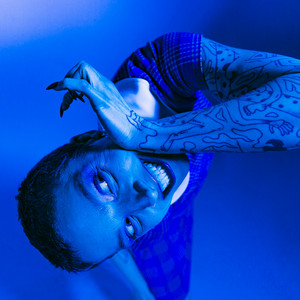 Flossing – Add To Cart
After introducing her new solo project Flossing earlier this year, Bodega's Heather Elle is now gearing up to share her debut EP Queen Of The Mall on 10th September on Brace Yourself Records, and she's released her latest single Add To Cart. Written while on a solo trip in London between tours in the summer of 2019 "after microdosing magic mushrooms" in Abney Park, a dishevelled graveyard established in 1840, she began to think about "modern day internet nausea". In her own words: "American statistician Edward Tufte once said, 'There are only two industries that refer to their customers as users: illegal drugs and software.'"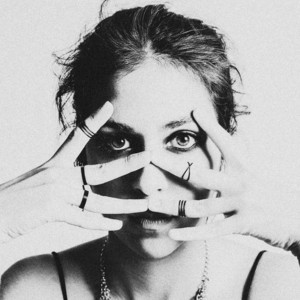 Nadia Sheikh – IDWK
Returning with one of her most striking, personal works to date – British/Spanish Nadia Sheikh brings her first release of 2021 – IDWK (I Don't Wanna Know). "It's the first release of what I can say is my most personal and vulnerable work as a songwriter." says Sheikh. "IDWK is about that difficult conversation you don't want to have with yourself. Sometimes it's easier to ignore what we're going through internally than to face and process it, but once you do, things do get better." Sheikh combines the powerful, anthemic nature of indie-rock with heartfelt, singer-songwriter style lyricism and the hooks of timeless pop and has produced a delightful track. Go check out her tour dates.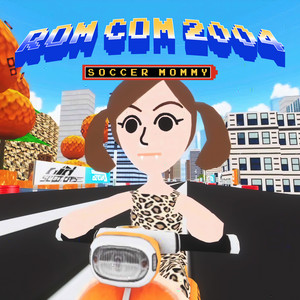 Soccer Mommy – rom com 2004
Soccer Mommy released fantastic album colour theory way back in February of last year, and the band is finally going to be able to tour behind it this autumn. Last month, they released a new single called rom com 2004, a catchy pop number with a soaring, energetic chorus. Sophie Allison worked on it with producer BJ Burton, best known for his collaborations with Bon Iver. "I wrote this song a while back and made a poppy demo for it. Then I told BJ to destroy it," Allison noted. It comes with a fun animated music video that looks like a cross between Minecraft and any Sega game from the '90s.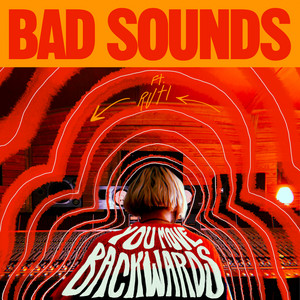 Bad Sounds, Ruti – You Move Backwards (feat. Ruti)
Bristol based band Bad Sounds have perfected the art of collaboration and are back with an immersive new offering You Move Backwards featuring incredible neo-soul artist Ruti who is very much one to watch. The band explained "we realized that we could work with other artists we love, and really elevate these songs, turning them into something we always hoped they could be. Then when we met Ruti, we were already fans of hers, but weren't prepared for how she would transform You Move Backwards into something wayyyy better than what we could have imagined. Her enthusiasm and just all-around loveliness is truly infectious, and we can't wait to work with her again asap!"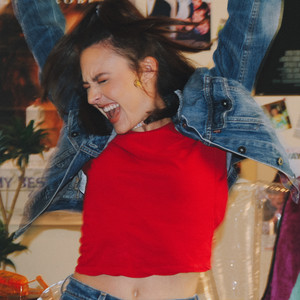 Monica Aben – Kids in LA
Californian singer-songwriter Monica Aben digs deep in her emotional vault with the release of upcoming single Kids In L.A. – a song that looks back on the best of times with the best of friends, while coming to terms with the fact that although life has moved on, you remain friends with your 'besties' due to shared experiences from back in the day. Monica says of the release: "Kids in L.A.is my song to the friends I grew up with. I've recently found myself in my mid 20s and this whole year has made me realize that we're all entering the next chapter in our lives. It made me look back at all our memories and honestly, I think we knew we were in the good days while we were in them." It's a stunning summer anthem – a slice of infectious pop that we love.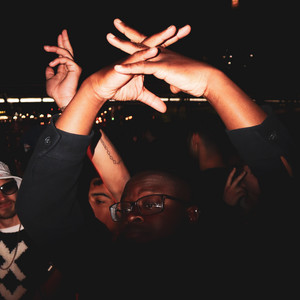 Joy Anonymous – JOY (Human Again)
Known for their spontaneous performances at London's South Bank as the self-titled 'Lockdown Pied Pipers', Joy Anonymous took to the River Thames in the heights of the coronavirus pandemic to encourage unity, release, and hope via the medium of their music. Speaking on their significance, the band say "The reason why we want Joy Anonymous to have the same inclusive feeling as other anonymous groups is to let people feel like they are part of a real community, because I feel that is missing today." Combining elements of monologue with an anthemic chorus, Human Again's sunny rhythm makes for an eclectic, hopeful, and fundamentally earnest release.
You can check out the whole playlist here. Please follow the socials below for our weekly updates and share about the place!