Hello world,
Here's your latest FP Picks update. We've got Rainn Byrns, Trouser Dress, Asylums & more. If you like what you hear please follow and share this playlist, it helps us keep doing our thing by getting the algorithms on our side. Also please support the artists featured in any way you can!
Until next week
Helen (Futureproof) x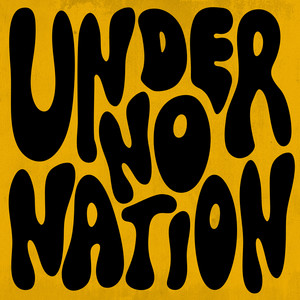 GOAT – Under No Nation
GOAT, the Swedish band who wear masks and play a wild and percussive combination of psych-rock and percussive funk, recently dropped the single Under No Nation from recently released album Oh Death. GOAT say of the new release, "This year GOAT were invited to the Gods annual feast at the Round Table of Funk. After a very wet evening, and after GOAT was pretty funked up, we were handed the manuscript to Under No Nation, and ordered to play this divine 'funk' to the humans – as the gods felt the human spirit is in deep need to get grooving properly again!" Loving the band's signature sound – a mix of African polyrhythms, skronky sax, fuzzed-out bass, gang vocals and Nile Rodgers riffs.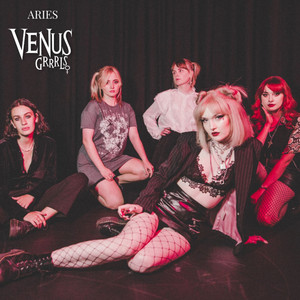 VENUS GRRRLS – Aries
Ethereal and tenacious, Leeds rock band VENUS GRRRLS recently dropped new single Aries. The band promote the participation, acknowledgement, and respect of women in the music industry. Aiming to bring fortitude and activism through hard hitting alternative rock music, the quintet use electronic and astrological sounds to amplify their sonic signature. "Aries is an ode to a powerful woman, with an utterly intimidating yet mesmerising presence," explain the band. "Celebrating the power of the woman; their dominance, assertion, and persistence under the relentlessness of the patriarchy, Aries is our experience of meeting a woman who awakens parts of yourself you never knew existed".
Lime Garden – Bitter
Brighton quartet Lime Garden, are becoming one of the most exciting guitar acts from the UK in recent times. With a signature blend of indie rock, post punk attitudes and synth pop, the band certainly stand out in the crowd. Combining strong guitars and wavey synths and electro elements, the band continue to defy any one genre to instead play in the middle of them all. Spiralling around the relatable themes of seething jealousy, lead singer Chloe Howard explains: "Jealousy, anger and frustration are all channeled through this song. I think it's important to indulge those feelings as you then realise that everything passes eventually – hence the line 'because the grass is greener once it's rained'".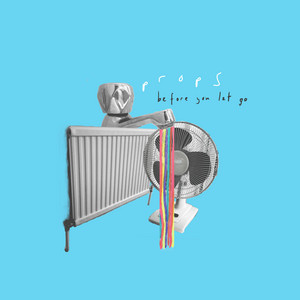 props – before you let go
UK alt-pop artist props recently dropped post pandemic infectious pop single before you let go, about getting a feeling of impending doom off your chest, whether that's about getting broken up with or more associated with gradual planetary destruction. It's about nostalgia for a time when things were simpler and ignorance was bliss. props states: "Is it just me or does it feel like the cliff edge is approaching faster every day? before you let go is about getting that feeling off your chest and wanting to make the planet a nicer place, but at a time when we're all programmed to turn on Netflix and zone out completely. I guess it's appropriate then that you can just interpret these lyrics as a cute, nostalgic break-up song if you like."
Gay Meat – Bed of Every
Karl Kuehn, aka Gay Meat, has released the title track from his debut EP. Bed of Every takes a heavier turn both instrumentally and lyrically, with an evident dream pop influence kicking in to fill the space between minimal verses with controlled-yet-heavy fuzz. The lyrics look back on the period that immediately followed the passing of his mother in early 2021 when the grief of losing "the most important person in the world" to him triggered dissociative episodes. "I found myself driving the 60-some odd miles from Southport, North Carolina to Myrtle Beach for no reason other than to feel close to a memory of her," he explains. "To sort of relive it. To be close to it, and by extension feel close to her again." Gay Meat calls the EP his "neurotic pop song EP," a half-joke that actually sort of perfectly captures how the music marries addictive melodicism with thoughtful poetry about queer romance and mental health.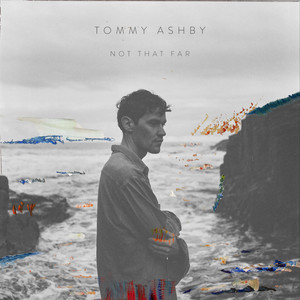 Tommy Ashby – Not That Far To Go
Scottish Tommy Ashby has dropped the dreamy & atmospheric new single Not That Far To Go from his debut album, due out in March 2023 – if you like songs that have a cinematic edge that let you transport yourself somewhere else just by closing your eyes, you'll love this artist. Tommy states: "I guess the message of the song is to take stock of all the good things, focus on the present and accept that a lot of the stuff that happens to you is beyond your control. I told myself that it isn't weak to be scared, or share emotions. Also, when things get difficult, I think that is when I have learned and grown the most. I've definitely learned more from failure than from success. And when things are hard, that is often because they are affecting things that mean a lot to you". Tommy captures the innate beauty of everyday moments in his own euphony of ethereal sonics and hushed vocals. We can't stop listening to this one – what a beautiful & hypnotic track.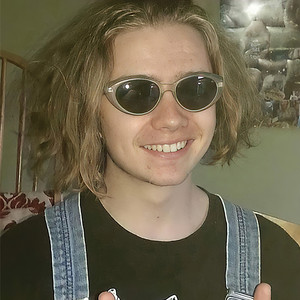 Rainn Byrns – New In Town
New In Town is the title track from Rainn Byrns' captivating debut album – a treasure trove of lo-fi indie gems that express in intimate detail the songwriter's crappy-go-lucky take on life, relationships & navigating his way through early adulthood. The artwork shows a fresh-faced Rainn on the day he left home, a naïve dreamer full of hope. New In Town, the album's showtune-esque opening track, sees country boy Rainn entering unfamiliar territory. Hopeful and naïve to start with, the song slowly devolves into turbulent self-doubt – the curtains now drawn back, he faces the cold reality of the city he finds himself in. With an innate talent for writing from the heart with total honesty, this self-produced album's jam-packed with melodies & Rainn's on the nose lyrical delivery. Gowaaan you just have to check this one out!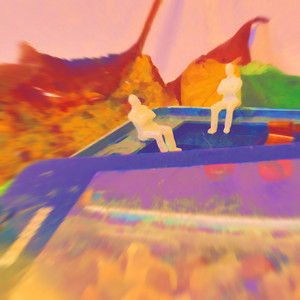 Trouser Dress – Devil Town
Genderqueer singer-songwriter Cardin Mucklin aka Trouser Dress seeks to use their music as a vehicle for reaching out to others, who are making their own way through life as a genderqueer person. Devil Town is a highly intimate song with acoustic and folk overtones that centre around the ukulele, an instrument given to them at the tender age of 11 and from where their own personal musical journey began. "It is difficult living in Devil Town" sings Trouser Dress, eager to explain that "being genderqueer in a world that seems so obsessed and complicit with the gender binary is draining and can be isolating if you don't have the right people around you." A beautiful, infectious track with fantastic lyrics and vocals.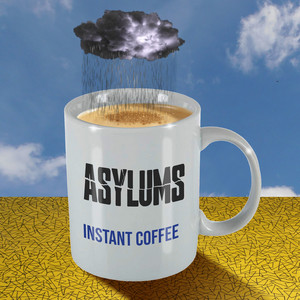 Asylums – Instant Coffee
We're loving the infectious and comforting single Instant Coffee from Asylums' recently released album Signs of Life. Speaking about the song, producer Dave Eringa says, "it's like all of Luke's songwriting to date has been leading up to Instant Coffee, a beautifully melancholic perfect pop song with real depth! Late 90's Albarn meets the great bits of American indie at a classical concert & they all get together for a party!" Luke states: "This song only got recorded because Jazz, our guitarist, spotted it at the demo phase. At a point in the writing process I had written so many songs on my own I needed some serious help to select and develop the ones we would work on as a band. I made lots of excuses why we shouldn't work on Instant Coffee at the time, but Jazz insisted it was a classic song and that we should. When we worked it up as a band and added the string quartet and subtle synths at Rockfield I was so glad we didn't bin it – it's now one of my all-time favourites we have done both musically and lyrically. It's kind of Leonard Cohen meets The Cardigans." We agree with Jazz – what a hit!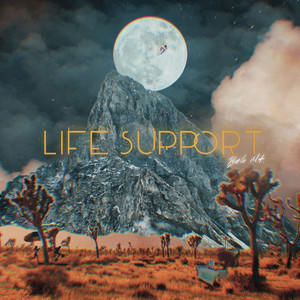 Belle Mt. – Life Support
London based 3-piece indie alt-pop outfit Belle Mt. have dropped beautiful & heartfelt new single Life Support. Their cinematic, ethereal but driven sound is rooted in deeply crafted insightful lyrics and infectious melodies. Vocalist Matt Belmont states: "Life Support was written in the midst of what may have been the most chaotic 12 months in modern US history. There I was in mid 2019 planning my own move from London to Nashville (intended for mid 2020) while watching escalating US civil unrest and division on the TV … As I sat down to write about this I was determined that I didn't want it to feel like I was kicking America when she was down, I toyed with the idea of using a metaphor and the scene in the song came to me; America cast in the role of the girl on Life Support and myself as the confused & delusional patient who has wandered out from the safety of the psych ward and ended up at her bedside. Convincing myself that we should be together with a vision informed only by one rosy picture I see on her bedside table illustrating an idealised vision of the past, determined not to give up on her and to see her returned to that."
You can check out the whole playlist here. Please follow the socials below for our weekly updates and share about the place!