Hello world,
Here's your latest FP Picks update .. loads of great new music as always inc Malin Andersson, Sorry, Viji & lots more. If you like what you hear please follow and share this playlist, it helps us keep doing our thing by getting the algorithms on our side. Also please support the artists featured in any way you can!
Until next week
Helen (Futureproof) x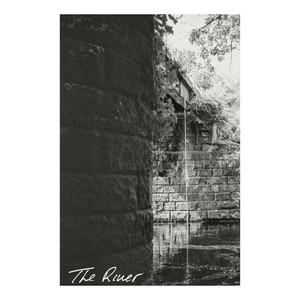 about-faces – The River
A dramatic arrangement that builds nicely carries this latest release from Leeds Indie powerhouse about-faces over the line. With touches of Tom Petty in the vocal delivery and influences ranging from Foals to Gang of Youths & others, this is a band with a bright future. The track showcases the band's trademark blend of raw emotion and musical finesse and the musical intricacies become more prevalent with every listen. The River received an exclusive preview on Radio X with John Kennedy, further solidifying their reputation as one of the most promising acts on the rise. An energetic banger – give it a listen!
Slothrust – Pony
Rock duo Slothrust have shared a reinterpretation of Ginuwine's sensual classic track Pony, taken from their latest EP I Promise. Swapping bombastic R&B for sleek, bass-driven rock, the track honors the original by treating it with reverence and respect, rather than poking fun. "When Slothrust covers other people's songs, our goal is always to offer them through a different lens," vocalist Leah Wellbaum says of the cover. "We grew up listening to a lot of '90s R&B, and Pony was always one of our favorites. It's so bold and fully commits to the metaphor while keeping it consensual and kinky. We love this level of commitment and wanted to match it by doing a heavy, guitar-driven interpretation of this song through a queer lens."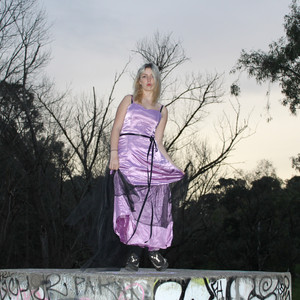 Lotte Gallagher – Adam
An infectious groove with bags of momentum elevates Lotte Gallagher's expressive vocal performance – not sure about the 'shitty' lyric but aside from that, looks like this Triple J Unearthed High finalist 2023 (on her debut single!) is definitely going places. An artistic soul with an air of blasé vengeance, Lotte's sound is reminiscent of genre leaders Phoebe Bridgers, Angie McMahon and Courtney Barnett. Lotte has immersed herself in art and music classes, fueling the creativity in her instrumentation and striking mature lyricism, as well as direction of her own visuals and photos. Surrounded by music throughout her childhood, Lotte's parents served as both inspirations and teachers while she found her passion for guitar and singing.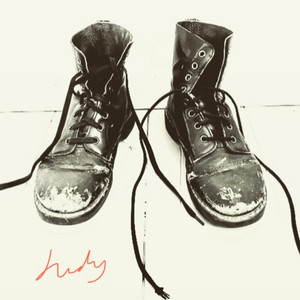 Dreaming Wild – Judy
A common trait for amazing music is the ability to build a world within the world – a self-sufficient cosmos where even the deeply personal somehow turns into something relatable; a place where everything is connected. Swedish duo Dreaming Wild are blessed with an excess of this enviable power. In their warm, melancholic sonic landscape friends, old lovers and ruined plans are depicted with a rare honesty. Ghosts–past and present echoes through their atmospheric, humble indie folk and the result is confessional, humane and most of all filled to the brim with heart. Fantastic storytelling on indie pop stomper Judy, which builds the intrigue with every line – what did that "post on Instagram" say?
Viji – Sedative
Back in July, Viji, aka Vanilla Jenner, dropped frantic, infectious new single Sedative from her upcoming debut album So Vanilla. "I wrote Sedative about a girl," Viji said of the track. "She's like a breath of fresh air, and there's a fine line between friendship and attraction that was hard to navigate. Usually when I meet someone like that I wanna 'be' that person, but this time I wanted to be with her." Of the music video, Viji adds: "The scenes unlock the dream world inside my head, while being restrained in a padded room. Expect a bit of 'sucker punch' with a set of twins in homage to The Shining.'' What a belter!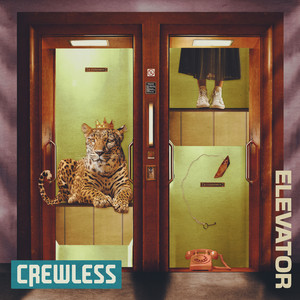 Crewless – Elevator (going down)
A slinky rare-groove beat is complimented by some beautiful ethereal vocals that at times remind us of Martina Topley-Bird's contribution on Tricky's Maxinquaye – infectious stuff! Crewless state: "Elevator is being released in 2 versions. Elevator (going down) is more low tempo, moody. Elevator (going up) is a more upbeat and dramatic. This approach comes from the thought that there are more than one way to say something and we don't want to limit ourselves to saying it in just one way. Elevator is an attempt to capture the emotions involved in caring deeply about someone whose emotions run the gamut. It wears you out but you go with it because of love." With three stunning vocals, the musical backbone is "house music with punk guitars", but that is a very loose rule. The music has to make you bob your head.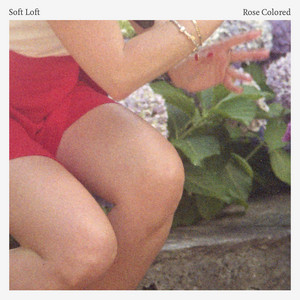 Soft Loft – Rose Colored
Soft Loft have shared first single Rose Colored from their forthcoming debut album The Party and the Mess, a sparkling soundtrack to joyous abandon. They state: "What if there was a place you could go to where all your worries would dissipate? Just like that. Where, without you even noticing it at first, you'd find yourself dancing away. What if this place was a rose-colored house?" A mesmeric distinctive vocal sound hooks you in more and more as the song progresses on this upbeat dream-pop gem! Soft Loft is a safe haven, an attitude, a way of life. It's where the broken and the imperfect are embraced and celebrated.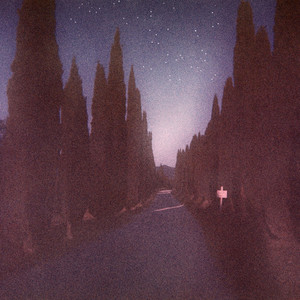 Malin Andersson – Ships In The Night
Scandinavian singer-songwriter Malin Andersson is back with the hauntingly beautiful third single Ships In The Night from her upcoming album Space to Feel – a song about the whirlwind experiences of falling in & out of love while questioning whether you're in the right place at the right time. A gentle acoustic arrangement is cloaked with ethereal pads & soft vocal harmonies over which Malin laments about whether to trust in the process. She explains "throughout my life, I've carried a sensation of being either "too late" or "too early" with my insights, constantly questioning if I'm in the right place at the right time. I've often pondered if the choices are within my control or if I should simply trust a Higher Power."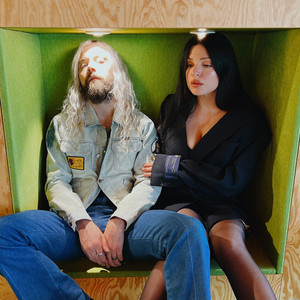 flora cash – i'm tired
Stockholm-based duo flora cash have dropped heart-wrenching, ethereal new single i'm tired, with vocals and arrangement that bring a raw emotional energy into play. Reminiscent of the 90s, the RNB-infused beats underpin a post-grunge arrangement gilded with stark folk and rock nuances, part Nirvana, part After the Gold Rush. The duo state: "With i'm tired, we channeled those silent moments where words fall short, highlighted by 'I'm disappointed in you, but I don't have words.' The haunting late-night piano melodies and morning edits in our home studio gave birth to this track. It captures the essence of our sound while venturing into new territory."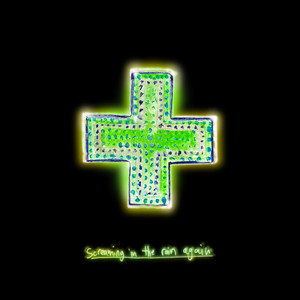 Sorry – Screaming In The Rain Again
Back in July, indie-rock duo Sorry dropped new single Screaming In The Rain Again, a re-recorded version of the penultimate track from their sophomore album Anywhere But Here, released last year. The original track featured a soft duet between Asha Lorenz and Louis O'Bryen, accompanied by understated instrumentation. Screaming In The Rain Again abandons the softness of the album version in favour of penetrating guitars and unrelenting vocals as Lorenz declares, "I feel too alien, nothing is making sense, I'm screaming in the rain again". They state: "We wanted to make a version that was harder, stronger, faster. We felt we could show a different side to the version that is on the album, one with more passion."
You can check out the whole playlist here. Please follow the socials below for our weekly updates and share about the place!