Hello world,
Here's your latest FP Picks update .. loads of great new music as always … If you like what you hear please follow and share this playlist, it helps us keep doing our thing by getting the algorithms on our side. Also please support the artists featured in any way you can!
Until next week
Helen (Futureproof) x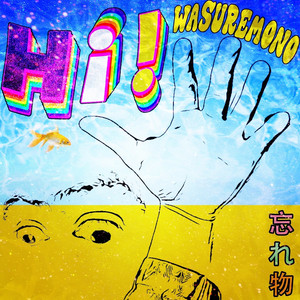 Wasuremono – Hi!
Wiltshire quartet Wasuremono have shared their uplifting new single Hi! from upcoming album Let's Talk Pt. 2. Band leader William Southward reveals about the song: "I bought this old wooden flute in a charity shop for a pound in my hometown of Bath, our Keys player Madelaine bet that I would never use it on a song. I stacked it like Brian May and wrote this Indie anthem. It's a song written for dreamers, and to those who take risks to pursue them." Check out this bouncing anthem to the joys of dreaming, along with their tour dates.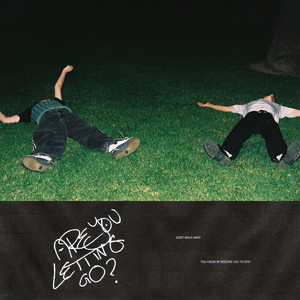 Dreamer Boy – ARE YOU LETTING GO? (feat. BENEE)
Nashville singer-songwriter Dreamer Boy, aka Zach Taylor, made his dreams a reality with BENEE featuring on his new track ARE YOU LETTING GO? Taylor said, "ARE YOU LETTING GO? was written as an SOS or smoke signal to another person. I was very lost and feeling very far from someone I loved when I wrote this and sometimes the only communication you have with that person is not clear and leaves you hoping or longing. With this song, I wanted to express that unfamiliar and bewildering place of love, of not knowing, and the uncertainty of how the other person is feeling." The fuzzy vocals emphasize the heartbrokenness he sings about & BENEE's part falls right into place with her distinct and soulful voice. Together, they create a bright and pulsing production of clashing guitars & synths.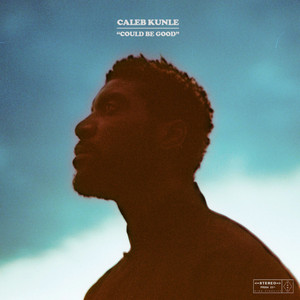 Caleb Kunle – Could Be Good
Nigerian/Irish singer-songwriter Caleb Kunle dropped new single Could Be Good. Speaking about the track and its context, Kunle said, "This song explores the invitation of pushing beyond our presumptions with the hope that things could be good. In my personal life, this song symbolises facing the waves of ups and downs and trusting they'll get you to where you need to be…Ultimately the song to me is an anthem of the triumph that can occur when we accept ourselves wholly and the situations that surround us." Blending elements of soul, jazz, and folk instrumentation, Kunle's vocal rests gorgeously atop a simple drum beat, which is gradually overlaid with glistening guitar accompaniment as the track progresses.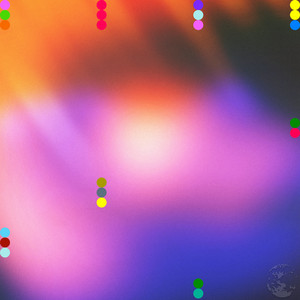 Harry Stone, Kenny Beats – Love Gone Cold
Winchester born London-based Harry Stone has shared his new single: "Love Gone Cold is about imbalance in a relationship," comments Stone, "where you might really care for someone, but they just stop reciprocating for whatever reason. It's brutal, but I guess sometimes that's just how it goes." Harry has teamed up with US producer-of-the-moment Kenny Beats (Denzel Curry, slowthai, FKA Twigs) for this track. From its gently propulsive beats and atmospheric electronics to Stone's distinct vocal, here is a rawly honest, writing's-on-the-wall breakup song (but flipped on its head).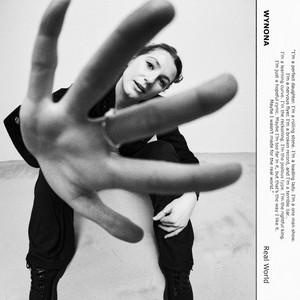 Wynona – Real World
An idea that started in Osaka, Japan, the emergence of the pandemic forced bedroom pop duo Wynona to return to the UK where they've dropped their new  single: "On Real World I'm celebrating all aspects of my personality, even though they can sometimes conflict and contradict one another. We all struggle with identity and authenticity, especially at a time when we put ourselves on display for all to see and for others to judge. This song is for anyone who feels like they don't fit into any perfect mould; it is okay to be anything, all things and nothing all at once." A wonderfully addictive alt-pop burner.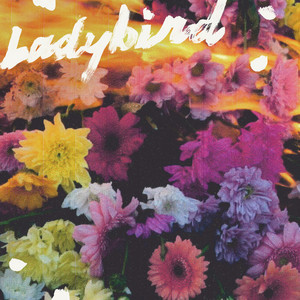 NewDad – Ladybird
Galway-based alt-rock quarted NewDad have dropped captivating new single Ladybird. "I wrote the song after watching the film Ladybird," songwriter Julie Dawson explains. "I then wrote the lyrics about the difficult part of relationships and the struggle we sometimes face when we're away from someone and the fears and anxieties we have about what they're doing or if they're okay," Opening with an echoed guitar melody, the track builds with every passing moment, Dawson's haunting, breathy vocals proving irresistible, as she breaks down her own moments of vulnerability and self-doubt.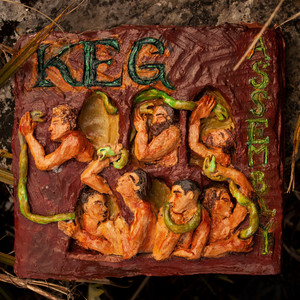 KEG – Farmhands
Brighton based 7-piece KEG release their debut EP Assembly and on it is Farmhands – a track that builds and builds, occasionally brought back down to earth with atmospheric trombone laden breaks, and then raised to a crescendo once more. A groove-laden, sure-fire crowd mover that lands somewhere between disco and post rock. Expect a wide range of styles from a classically-trained drummer, a guitarist with a love of hip-hop, and another with a penchant for soulful ballads.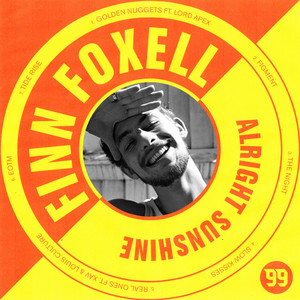 Finn Foxell – Figment
Taken from his newly-released project Alright Sunshine, the track Figment is a smooth Nikhil Beats-produced offering that hears West London rapper Finn Foxwell showcase his versatility by dropping a combination of melodies and a razor sharp flow. Speaking about the new project, Finn said: "Not enough words to show how gassed I am this EP is out. From the first songs written before lockdown to the last ones made on the cusp of it, this is representative of everything in my years 19-21, taking myself less serious—a nod to all the sounds I've grown up creating and a hint towards everything to come from this point on leading to my album."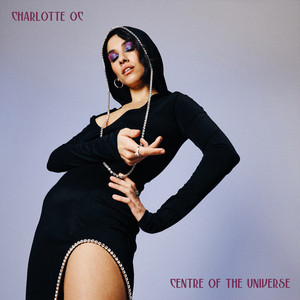 Charlotte OC – Centre of the Universe
Charlotte OC shared the mesmerising track Centre of the Universe in August. The entrancing single followed a string of releases from the singer, and it's said to be reflective of the childhood moment when she discovered her own mortality. "When I was younger (13), I was convinced that the world had been made for me and I was the lead character … I used to look at the window in the car and look at the moon and think it was following me because I was that special. I also had a conversation with my dad when I was younger where he was letting me know in a very sweet way that everybody one day will die. I remember thinking that I would somehow dodge death, again because I was so special…nothing can touch me."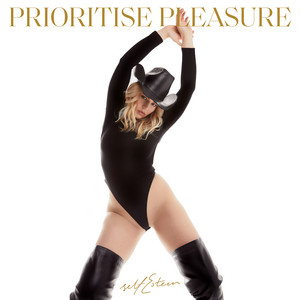 Self Esteem – The 345
Self Esteem, aka pop artist Rebecca Lucy Taylor, has dropped her second album Prioritise Pleasure, which often uses the genre as a vehicle for smuggling in darkly funny lyrics unpicking institutional sexism, street harassment and society's aversion to centring women's pleasure. The tender devotion of The 345 is the nearest this album comes to an entirely straight-faced love ballad, and even then, Taylor knows when to comically undermine herself. After seriously detailing, on a muffled voice note, how our lives gradually narrow like a mountain, and ominously stating that our eventual death is waiting at the summit, she bursts into helpless laughter.
You can check out the whole playlist here. Please follow the socials below for our weekly updates and share about the place!