Hello world,
Here's your latest FP Picks update .. loads of great new music as always … If you like what you hear please follow and share this playlist, it helps us keep doing our thing by getting the algorithms on our side. Also please support the artists featured in any way you can!
Until next week
Helen (Futureproof) x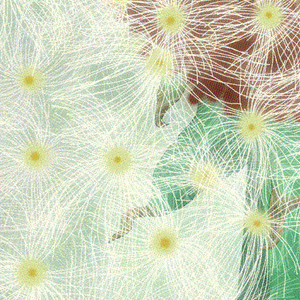 Feng Suave – Unweaving the Rainbow Forever
Amsterdam indie-pop duo Feng Suave bring new single Unweaving the Rainbow Forever – a lullaby about the human destruction of the planet. They say "The verses reference animal imprisonment, climate change, nuclear winter as well as human superstition and include a nod to the famous environmentalist David Attenborough and Jane Goodall. It's kind of a children's song about humanity's self-annihilation. It will be the first song in the Feng Suave catalogue that features a glockenspiel and a live string ensemble." A beautiful, but thoughtful and threatening, song – love it.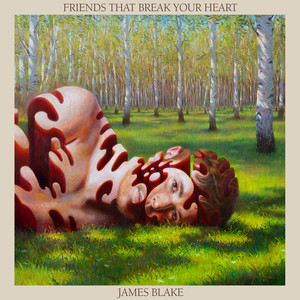 James Blake – Say What You Will
Grammy-winning singer and electronic musician James Blake has announced his fifth studio full-length, Friends That Break Your Heart — which he describes as "a concept album" — will be out on September 10. He's leading with the single Say What You Will, a highlight of his solo tour late in 2019. The album features guest spots from SZA, Monica Martin and others."The song is about finding peace with who you are and where you're at regardless of how well other people seem to be doing," Blake explains in a press release. "Comparison really is the thief of joy." A great track highlighting his soaring voice and innovative sounds.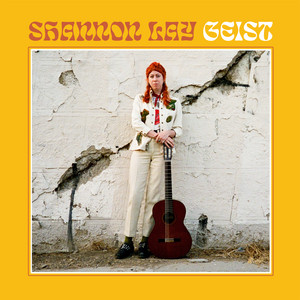 Shannon Lay – Awaken and Allow
Shannon Lay says of her new single: "Awaken and Allow is a prayer and a promise. A quiet moment to reflect on transformation and what it means to me. California represents my comfort zone and in this song, I am urging myself and everyone listening to move out of their comfort zone in order to push ourselves to grow and evolve. We are all in a constant state of change and the way we can learn to move and flow with that change completely elevates our experience with it." The track has Lay's voice front-and-centre, crystal-clear and a capella save for a mournful string that starts up halfway through.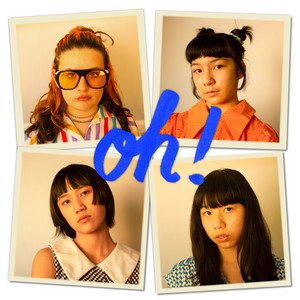 The Linda Lindas – Oh!
Los Angeles teen punk outfit The Linda Lindas have completely solidified their place as one of the most unstoppable up-and-coming artists. Now, they have released long-awaited new material in the form of the single Oh! – "one of the first songs we collaborated on during the pandemic, masked and distanced on the front porch," the band say in a press release. "It started with the main riff and progression Bela brought to the band. Eloise wrote the verses, and Lucia and Mila wrote the choruses. The song deals with trying to help out someone and having it blow up in your face."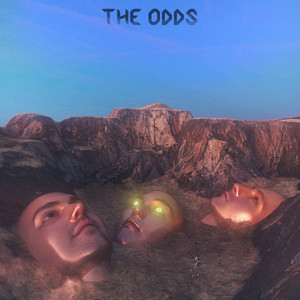 Calva Louise – The Odds
Fantastic alternative trio Calva Louise bring new single The Odds from forthcoming debut album Euphoric. The track puts lead singer Jess Allanic's vocal delivery and picturesque songwriting under the spotlight, and pairs it with mesmerising instrumentation which allows it to really take flight. Jess said "The Odds refers to the probabilities of facing risks, where being authentic allows us to glimpse new paths under the guidance of intuition. Tuning in with nature helps us to realize how valuable life is, which is not only clinging to wanting to see the results of each effort, but knowing how to enjoy the journey and each moment, since each experience could represent our last battle in this world."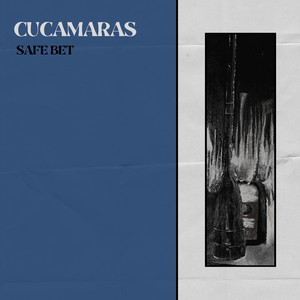 Cucamaras – Safe Bet
For fans of Fontaines D.C., IDLES and Shame, the Nottingham four piece Cucamaras deliver post-punk perfection with their stomping new track Safe Bet. Josh (vocals) stated "Safe Bet was written whilst I was in university. It was one of the first times I'd written about direct experiences, not my own, but what I was observing at the time. Safe Bet was me, sat hungover in my grim uni room, deeping how it's actually really sad and mentally draining to navigate complex relationships at uni, but I do tap into the whit of it all at times too." They represent the resurgence of modern punk rock and, with roaring drums and infectious lyrics, there's no denying their sonic power.
Blood Red Shoes – ON THE HOOK
Brighton indie rock duo Blood Red Shoes bring new EP Ø.  The band explained the unusual title of this extended play "We called it Ø because it's the symbol on audio equipment to invert the signal. The flip switch. When you push the Ø button, positive becomes negative and negative becomes positive. Which is also very, very….us." The track On The Hook is a real rock out with lyrics almost spat out as you journey through this brooding, thumping offering which seems to have a number of narrative interpretations. The band have announced a UK headline tour for 2022 so go check out the dates.
The A.V. Club – Movie Screens
Warrington-based outfit The A.V. Club. bring infectious indie-pop on their track Movie Screens. This ultra-catchy, synth-led piece was written by lead singer, Joe Banks, but the whole band has got behind it and made it instrumentally their own. Expect steady guitar riffs, stabbing drums and dreamy backing vocals. We're loving the chorus and big thx to John Kennedy at Radio X for supporting the band and bringing them to our attention.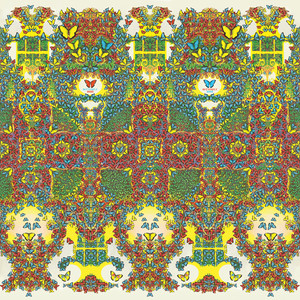 King Gizzard & The Lizard Wizard – Catching Smoke
"Catching Smoke is about chasing the feeling that's impossible to catch," the band's Stu Mackenzie says. "You'll never get your hands on it, but you're gonna try anyway…" Their 18th studio album Butterfly 3000 might be their most fearless leap into the unknown yet; a collection of ten songs that all began life as arpeggiated loops composed on modular synthesisers, before being fashioned into addictive, optimistic and utterly seductive dream-pop by the six-piece.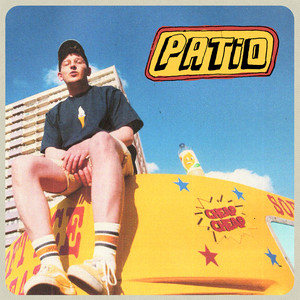 George Moir – Patio
West Country singer-songwriter George Moir brings sunny bedroom pop bop Patio which arrives with a video that sees George hit the road with an ice cream van, and some terrible looking lollies. It's rich in lo-fi grooves and vibrant melodies. But it's the infectious vocal impact that really sets the summertime mood. Soak it up! It's all about not being able to go on a foreign holiday, and having to make the best of it at home. Instead, its about working (mostly), and saving up 'to go next summer'.
You can check out the whole playlist here. Please follow the socials below for our weekly updates and share about the place!