Hello world,
Here's your latest FP Picks update .. we've got tunes fm Wake, Hazlett, Suede & lots more … If you like what you hear please follow and share this playlist, it helps us keep doing our thing by getting the algorithms on our side. Also please support the artists featured in any way you can!
Until next week
Helen (Futureproof) x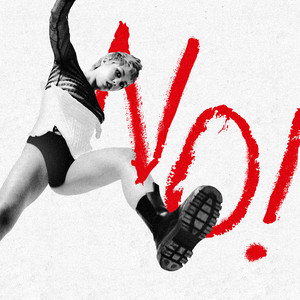 Poppy Ajudha – NO!
South London-based songwriter Poppy Ajudha is raging on latest single NO! with references to online trolling, untrustworthy politicians and a never-ending culture war. Co-produced by Jungle, Poppy says, "In a world where anyone can reach you at any time, and say whatever they want through a computer screen, NO! is a rebellion against the criticism and internet trolling, a social commentary on a world of chaotic political narratives, dishonest public figures and the ongoing flow of conflicting public opinions. The track is about owning who you are, being unapologetically yourself, and saying NO! to other people's expectations of you." Her debut album The Power In Us solidified Poppy's ethos, immersed in a newfound sense of clarity and purpose and underpinned by her powerful and distinctive vocals.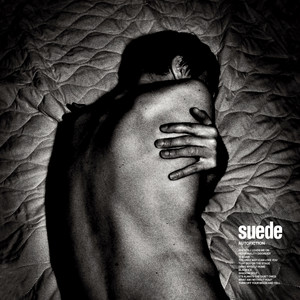 Suede – What am I Without You?
Suede's ninth album finds them fully ensconced in their own world, still throwing out absolute goth bangers. What am I Without You? is Brett Anderson's tribute to the fans that have journeyed with the band from their reunion in 2010 through the three previous records up to this one and it was received with raptures at the band's recent undercover micro-show at the Moth Club in London. New album Autofiction has everything you expect from Suede: Brett Anderson's astonishing voice, those pulsing baselines, the violins, the rangy impossible guitars, and the powerful drums. As frontman Anderson told NME earlier this year: "I wanted to come back and make something that felt a little bit more raw, a little bit more angry, a little bit more nasty. Autofiction is our punk record."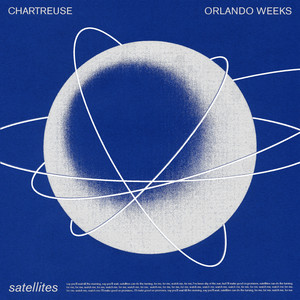 Chartreuse, Orlando Weeks – Satellites
Orlando Weeks has teamed up with Chartreuse on soothing new single Satellites. "We've been big fans of Orlando's work for many years and were introduced over email a few years back," Chartreuse said. "We sent him a piano idea we'd been messing around with that we couldn't seem to go any further with. He sent back a beautiful voice recording from his laptop microphone of an almost finished song about satellites. He called us up and told us he was getting a space interstellar feeling, then probably a year or so later he came over and we finished the song off!" It's a fantastic collaboration – great blend of gorgeous vocals on this tranquil tune.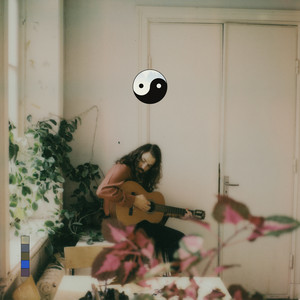 Hazlett – Oh Downhill
Stockholm-based musician Hazlett recently dropped his newest release Oh Downhill via Nettwerk. "I don't know what is ingrained in human nature that makes us run back to things that are bad for us, people that don't like us or compare ourselves to strangers' lives," Hazlett said of the track. "When you look back after a moment like this happens it's so confusing. 'Makes no sense why I cared about you'. But in that moment, it's all you can care about and all you can focus on. This song is a little homage to this broken little world we are all trying to swim in." Hazlett's brand of ballroom indie folk and vast nostalgia will fill your heart but let you cry. This modern-day nomad has been earning a place in punters' hearts with his live appearances and fondness of an intriguing story. A beautiful, hypnotic track with great lyrics and stunning vocals.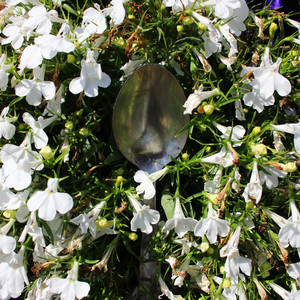 Wake – Spoon
Hull based musician Alex Ingram releases his debut single Spoon under the artist moniker Wake – an impressive blend of indie singer-songwriter and blues flavours that meld together to form a highly sensual sound. Tasteful guitar licks are augmented with minimal sound FX supplied by Hull's 'King of Electro' Endoflevelbaddie who also produced the record along with Adam Pattrick at the Warren Records inhouse recording studio. Spoon's highly personal lyric touches on a close relation of Wake's, their heroin addiction and the effect it had on him as a child. Wake says of the release "lyrically the track may come across as something quite depressing and harrowing but I wanted to create something musically with a positive vibe, that represents my struggles and the various ways I've tried to deal with my emotions while maintaining a positive attitude". We think you've done it – a beautiful track with heartfelt lyrics and gorgeous vocals.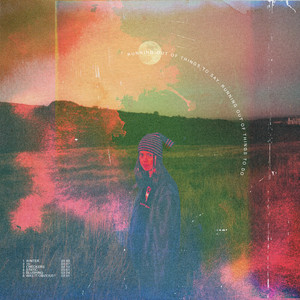 Bonnie Kemplay – Static
Edinburgh-based indie artist Bonnie Kemplay has released vulnerable alt-pop single Static from upcoming album running out of things to say, running out of things to do, out November 14th. Speaking about new track, Bonnie explains: "static is about my experience with a repetitive strain injury in my arms which put me out of playing guitar for 18 months. At the time I felt hopeless and uncertain of when or if I'd recover." With over 1 million collective streams, the 20-year-old's authentic lyricism and ethereal vocals have been widely recognised, and resulted in her being named as the UK's top emerging artist in Radio 1's Live Lounge, where she has joined artists such as Miley Cyrus and Stormzy in making Live Lounge history.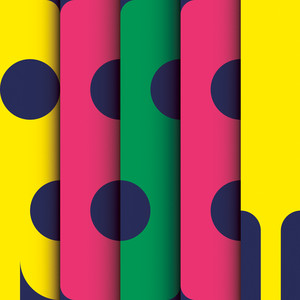 Panda Bear, Sonic Boom – Edge of the Edge
Edge of the Edge makes heavy use of a sample from Fifties and Sixties-era singles; the opening chords of Randy and the Rainbows' doo-wop classic Denise are looped throughout. Animal Collective singer and former Spacemen 3 member paired the single with a video that pokes fun at nonsensical TikTok-like videos, "likes," emoji-driven culture, and our obsession with mobile devices. "This video sucks," the Danny Perez-directed visual proclaims midway through via a series of text messages. The track comes from Reset — a collaborative album largely built from samples. A sunny upbeat tune reminiscent of The Beachboys – love it!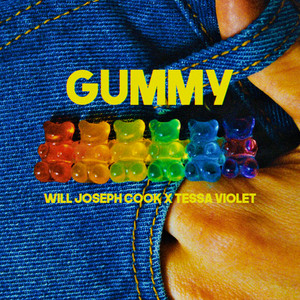 Will Joseph Cook, Tessa Violet – Gummy
Will Joseph Cook and Tessa Violet teamed up on this fun, upbeat track, from Cook's third studio album, Every Single Thing. "Gummy came to life literally by me setting out one day to make the most ridiculous song I could write," Will says. "Day 1 it was just a synth bass line, the beat and the opening gummy chant. I didn't think I would use it for anything but I kept coming back, plus all my friends were bopping to it. As I built it up it transformed into this very earnest dreamy love letter. Transforming the track into a feature version was really special. Tessa and I have been fans of each other's music for years. I feel like she approaches her music with the same fearless fun energy I try to create, whilst still having lyrics full of heart and meaning."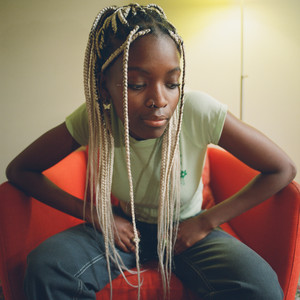 Hannah Jadagu – Say It Now
Texas-born, New York-based Hannah Jadagu has dropped dreamy, indie-pop single Say It Now. Hannah states: "Say It Now is my sort of inner reflection on where things have gone wrong in my past interactions and relationships with other people. Sonically and lyrically, I feel as though this song signifies me venturing into a new world that is even more intense and vulnerable." It's a triumphantly dreamlike stitching together of smooth R&B tones and spacious indie instrumentation, with pop elements bleeding through the seams.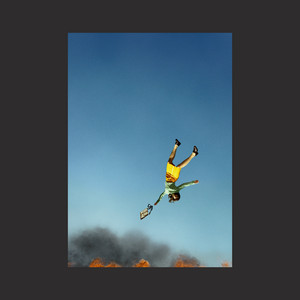 Yeah Yeah Yeahs – Burning
Yeah Yeah Yeahs recently released slick new single Burning with the band's trademark noir disco sound. Produced by Andrew Wyatt, Burning brings a delicate introductory piano melody through bold textures of synthesiser, electric guitar and violin arrangements while Karen O's distinctive vocals ooze confidence. Karen O said: "Back when I was 19 living in the east village, one night a roommate dragged me out of the apartment for an impromptu drink across the street, I left a votive candle burning on a plastic yaffa block which in my absence set flame to my room … All electronic goods were melted and demolished like my laptop, cameras etc. but oddly enough the items that held the most sentimental value remained intact like sketchbooks, a favorite sweater with hearts across the chest, and photographs."
You can check out the whole playlist here. Please follow the socials below for our weekly updates and share about the place!