Hello world,
Here's your latest FP Picks update .. loads of great new music as always … If you like what you hear please follow and share this playlist, it helps us keep doing our thing by getting the algorithms on our side. Also please support the artists featured in any way you can!
Until next week
Helen (Futureproof) x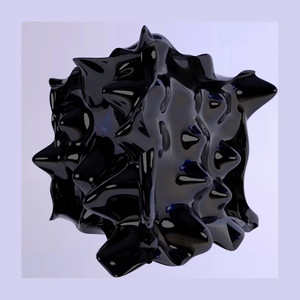 Nrvs – See Yer Hate To Be Yer
Anonymous punk duo Nrvs present their distaste for dystopian environments, ecological collapse and social dislocation. 'See Yer Hate To Be Yer' hits out at the bourgeoisie inhabitants and empty promises that infest London, their hometown. The pair state they've recycled "production that feeds all that's left of punk rock, into a sonic meat grinder to produce raw beats like an exquisitely choreographed high-speed car crash."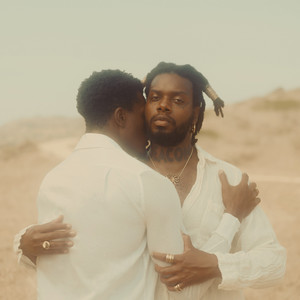 Serpent With Feet – Same Shoe Size
Serpent with Feet, aka experimental musician Josiah Wise, brings new single 'Same Size Shoe' from just out album Deacon, via Secretly Canadian. The track exudes joy and contentedness & is an exploration and discussion of the singer-songwriter's dating life. "​I​ ​prefer to date and love on Black men. I don't want to be with anyone who can't go to my barber or walk a mile in my shoes​."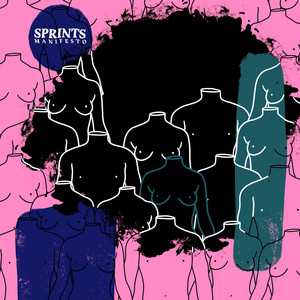 Sprints – Swimming
Debut EP 'Manifesto' from noise rock band Sprints is out 26th March via Nice Swan Records and frenzied new track 'Swimming' is chaotic, punchy and unapologetic. Singer Karla Chubb says of the song "While the homeless crisis worsens, the city is sinking in debt and everyone can barely keep their heads above water, you see an article stating that a new €25 million white water rafting centre is being developed after approval by Dublin City Council. Sometimes you'd just rather drown."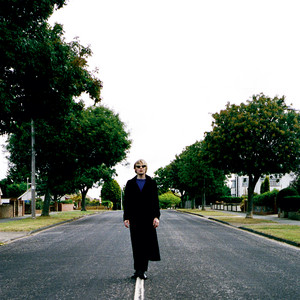 Dan Lyons – Rohypnol
The track 'Rohypnol' is from album SubSuburbia, produced by Florence & the Machine drummer / WhenYoung producer Chris Hayden plus mixed by Ash Workman (Christine & The Queens etc.). The hypnotic mid-tempo arrangement echoes elements of The Cure and The XX, over which Dan recounts a tale of traumatic social rejection and feelings of loneliness. Dan says of the track "This one I wrote when I came back to the house I was living in to find my ex girlfriend and my best friend really cutting me down. I lost it, went downstairs and drank a bottle of wine. Turning up the guitar amp as loud as possible, I started playing the riff."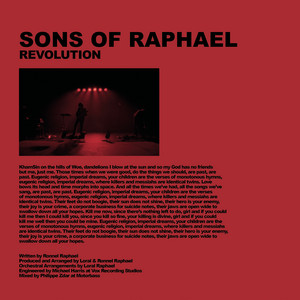 Sons Of Raphael – Revolution
Sons Of Raphael are Loral and Ronnel Raphael, two brothers who get together to make sweeping psychedelic pop music with a distinct metaphysical bent. The duo have now officially announced their debut album 'Full-Throated Messianic Homage' and shared its opening track 'Revolution', another explosively grand psych-pop symphony. The band said of the track "The wild horse of revolution is called for as we try to liberate ourselves from a future morally-oppressive society 'where killers and messiahs are identical twins,'"
Pixey – Free To Live In Colour
Pixey, signed to Chess Club – a label famed for breaking new talent, brings warm & vibrant 'Free To Live in Colour' – a solid introduction to a sparky new pop personality. The debut LP was written, recorded and produced in Pixey's bedroom with additional production added by frequent Gorillaz and Jamie T collaborator James Dring – drawing inspiration from hardcore breakbeat and dream pop. Pixey says: "I wanted a collection of tracks which gave a quick snapshot into me and my brain – where I'm from, where I want to be and what I'm thinking about. I hope people can take something meaningful from it or simply have a dance."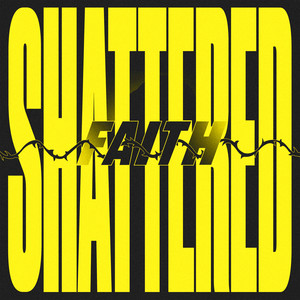 VLURE – Shattered Faith
Unique sounding Vlure are keeping post-punk's dance floor dreams alive. 'Shattered Faith' introduces itself with a wall of electronic sound that hits you like a juggernaut, turns round and runs back over you and doesn't stop for three and a half minutes. Then come menacing vocals, one minute wild, the next with the deadeye accuracy of an assassin's footsteps steadily getting closer and closer, building you up for the final fatal blow. The band said "At it's crux, 'Shattered Faith' is about self-empowerment. It's the disillusionment with where you are and what you've been given. It's lying on your kitchen floor at 3am realising who you truly are and finding power in that – it's a new lease of life."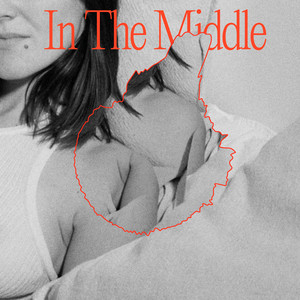 Art School Girlfriend – In The Middle
Art School Girlfriend, aka Polly Mackey, returns with new single 'In The Middle', blending electronic tones with neat art-pop elements. Inspired by her state of mind at the time, the single finds Mackey entirely at the mercy of her emotions. Written in the narrow corridors of Church Studios in North London, the production mimics those feelings of anxiety and claustrophobia: a relentless thudding drum beat carries the track as Mackey calls out. The hushed tones are reminiscent of The xx and their twilight appeal, but there's a punch to the gut in the lyrics that offsets the sonic beauty.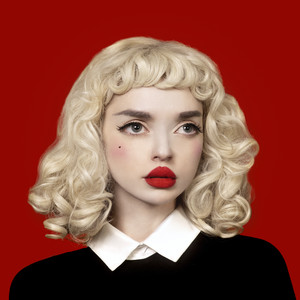 Glüme – What Is A Feeling
Glüme describes herself as "Walmart Marilyn," offering a succint intro to the LA-based artist's DIY approach to old school Hollywood glamour. She recently signed to Italians Do It Better, making her label mates with Chromatics and Glass Candy with whom she shares a penchant for bittersweet and melodic synth-pop. New single "What Is A Feeling," taken from forthcoming debut album The Internet, was written after Glüme, who has the rare heart condition Prinzmetal angina, was informed that her emotional health was starting to affect her physical condition. Over a chugging bassline and drum claps, she questions the very make-up of her existence, asking "What makes me work?" and "What makes me hurt?"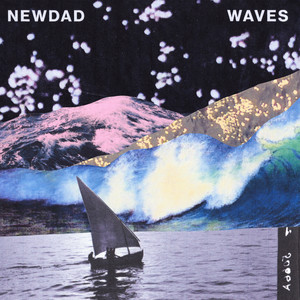 New Dad – Waves
Galway quartet NewDad are one of many talented guitar bands to emerge from Ireland in recent times, but their bright blend of lo-fi dream-pop is a welcome dose of sunshine in contrast to the rowdy, post-punk sound that's currently overflowing out of their homeland. Awash with fuzzy textures and enticingly coy vocals, their debut EP 'Waves' is a charming collection tailored for the blossoming warmth of early spring, available on limited edition clear vinyl on Fair Youth. Singer Julie says "When I write lyrics, I tend to be quite vague because I think it's easier to write about feelings in that way as opposed to telling a story."
You can check out the whole playlist here. Please follow the socials below for our weekly updates and share about the place!