Hello world,
Here's your latest FP Picks update. We have tracks from Flyte, Yumi And The Weather, James Blake & lots more. If you like what you hear please follow and share this playlist, it helps us keep doing our thing by getting the algorithms on our side. Also please support the artists featured in any way you can!
Until next week
Helen (Futureproof) x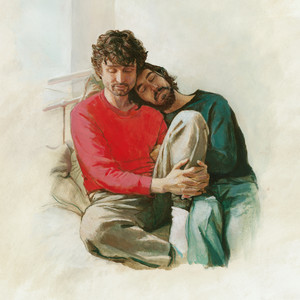 Flyte – Tough Love (ft. Laura Marling)
Great to see the wonderful London based Flyte have shared new single Tough Love from their self-titled album, which features the beautiful voice of Laura Marling. Will Taylor explains of the track: "This song asks how two people might rattle free from a closed loop of bad habits and codependent tendencies. It takes two people to prop up an unhealthy relationship, so a duet seemed appropriate and Laura Marling felt like the perfect fit." Great songwriting, great vocals and great harmonies on this gorgeous track – Flyte are always a Futureproof fave!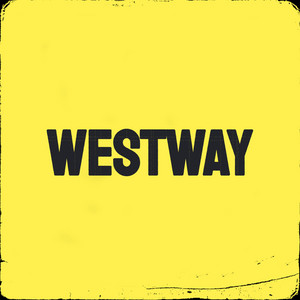 The Clockworks – Westway
Irish four-piece The Clockworks share new single Westway from upcoming debut album Exit Strategy. Singer James McGregor shares: "We were inspired by the writing and production of '50s Doo-wop, Phil Spector and Motown. Westway is the album's final track, so we are beginning the album's story with the last scene in the same way that some of the great films, like Goodfellas, begin at the end." The album is a series of snapshots, telling the story of a group of characters trying to navigate through life. The Clockworks weave pop sensibilities with noisy, post-punk, rock-influenced stylings. The songs seem swaggering and dark yet often have an epic, nostalgic quality.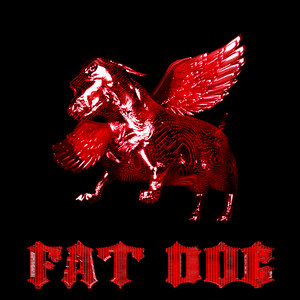 Fat Dog – King of the Slugs
London five-piece Fat Dog make their debut with opulent new single King of the Slugs that encompasses both moody post-punk and ravey synths – a blistering 7 minutes of uniqueness. They're already building a great following as fans clamber for their eye catching, theatrical live performances and have supported the likes of Viagra Boys, Shame, and Yard Act – seriously worth a look! This dark, unpredictable track just keeps on giving with frontman Joe Love's cutting vocals, wailing instrumentals and a pulsing beat – wow that's a banger!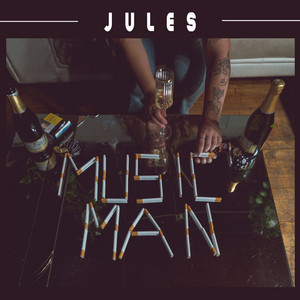 Jules – Music Man
Singer-songwriter Jules has shared rock/pop anthem Music Man about staying true to who you are as an independent artist and trusting in your vision and creativity. Great strident dynamics make this a sit-up & listen track that catches your attention from the get go – with a real sing-along chorus too on this absolute banger. Jules' new recordings aim to infuse anthemic indie-pop with her trademark raw emotion as she prepares to take on the industry by storm and we reckon Canadian artist Jules is definitely a name to look out for!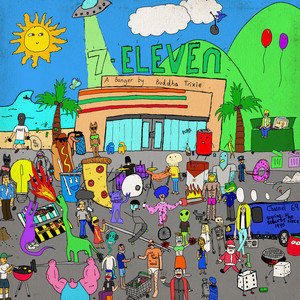 Buddha Trixie – 7-ELEVEn
The joyous sound of California today – Buddha Trixie's lo-fi(ish) banger 7-ELEVEn, with its lyric about the ephemeral nature of love, keeps on giving with every bar. These LA based indie-rockers claim to be really, really bad and say of the track: "Love is like a spicy bite from 7-11. In the moment it feels great and salty but in the morning you wake up with burning poops". After going on a sold out California tour with online sensation Lovejoy, Buddha Trixie amassed a new group of superfans who harassed them into releasing this unreleased track.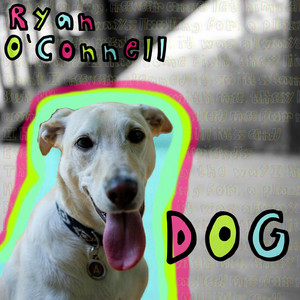 Ryan O'Connell – Dog
Some great slacker vibes on a song that tells a very personal story about pets and living life easy. Slighty reminiscent of Lou Reed on the vocal but that's no bad thing in my opinion! Atlanta based Ryan O'Connell describes the track as "a laid-back slacker tune about dogs, fish and friends." We're loving the lyrics and vocals on this chilled out tune with great guitar playing and catchy riffs. His new EP, Poolside, is out now too so go check it out for more infectious indie bangers.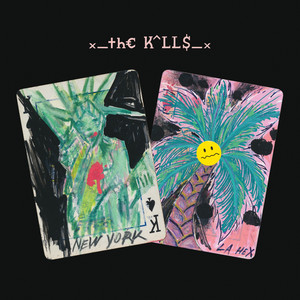 The Kills – LA Hex
Indie rock duo The Kills have returned with a pair of singles titled New York and LA Hex. The dual single release marks their first newly recorded music in almost seven years. LA Hex is a brighter tune that includes layered warp trumpets over a glitchy, captivating beat. Vocalist Alison Mossheart declares, "I still got my ways, you know". The video for the track was helmed by Andrew Theodore Balasia, of Prada and the Jeffrey Deitch Gallery and it takes the duo into sunny landscapes, finding them sat on the hood of a muscle car amidst a montage of various characters in Los Angeles.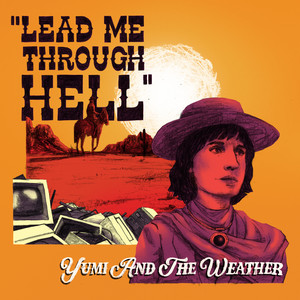 Yumi And The Weather – Lead Me Through Hell
Brighton's Ruby Taylor, aka Yumi And The Weather, has unveiled her latest single, Lead Me Through Hell, evoking memories of spaghetti-western beginnings and infused with an intense, psyched-out energy. Ruby explains: "This song was inspired by a long term relationship ending. Break ups are not easy and the aftermath is usually having to go through hell and out the other side, which is the basis of the song … I don't know why this song came out as a cowboy style, I guess the chords just were very fitting to the mood I was in at the time and the kinda urgent horse galloping story telling stride helped me keep positive and powerful during such a difficult and emotional situation." Another belter from this talented, genre-defying artist.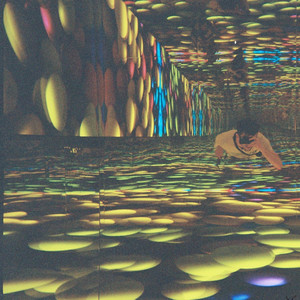 Benny Boy – Kind of
This lo-fi gem is as laid back as it gets & very beautiful it is too! Even the song's title Kind of is well on point and has sparked my interest in finding out more about this West Midlands artist. It's the last track on Benny Boy's just released EP Lost My Phone In Madrid – give it a listen why don't cha! He describes himself as "just a boy from Brum" but with this melodic, infectious tune, we think he's definitely one to watch!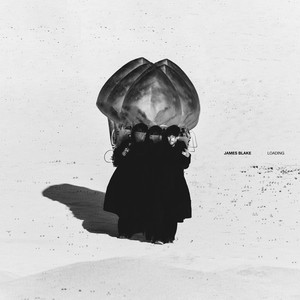 James Blake – Loading
Experimental electro-pop artist James Blake recently shared his rhythmic, haunting new single Loading from upcoming album Playing Robots Into Heaven. The intricately arranged track shifts tempo multiple times, sending listeners on a journey that's hard to predict. The song's scarce and intimate backing eventually builds into a bold, thumping electronic soundscape that compliments its cryptic, questioning lyrics. The album will see Blake return to his electronic roots seen within his earlier works, such as 2013's Overgrown and 2010's Klavierwerke.
You can check out the whole playlist here. Please follow the socials below for our weekly updates and share about the place!