We've all known Glen Matlock's new album Good To Go has been receiving critical acclaim for a while now – but if further endorsement was needed, what better place for it to come from than Sopranos star and E-Street Band member Steven Van Zandt, who picked second single from the album; Keep On Pushing for his 'Coolest Song In The World' feature this week on Sirius XM.
Previous single Hook In You, and Glen's cover of Scott Walker's classic Montague Terrace (In Blue) have been picking up much airtime across UK radio stations of late, but it's the rock n roll swagger and classic 'you and me against the world' message of Keep On Pushing that caught Van Zandt's ear.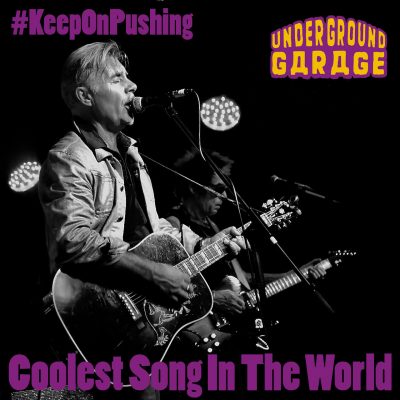 Also known as Little Steven, 'Silvio' from hit TV show The Sopranos, star of Netflix series LilyHammer, and guitarist of Bruce Springsteen's legendary E Street Band, Van Zandt is the Creative Director of the Underground Garage – which hosts Channel 21 on satellite radio station Sirius XM in the United States and Canada. His own Underground Garage show is also syndicated to more than 150 stations worldwide.
To celebrate the accolade, Glen also appeared on The Mighty Manfred program on the Sirius XM channel, phoning in to chat to Mighty Manfred, front man of The Woggles, about the album and all things new in the life of the former Sex Pistol.
You can listen to Glen Matlock's album Good To Go (on Spotify) below plus follow him on Facebook  | Twitter | Instagram