Grace Christiansen
BEVERLEY SINGER-SONGWRITER SHINING BRIGHT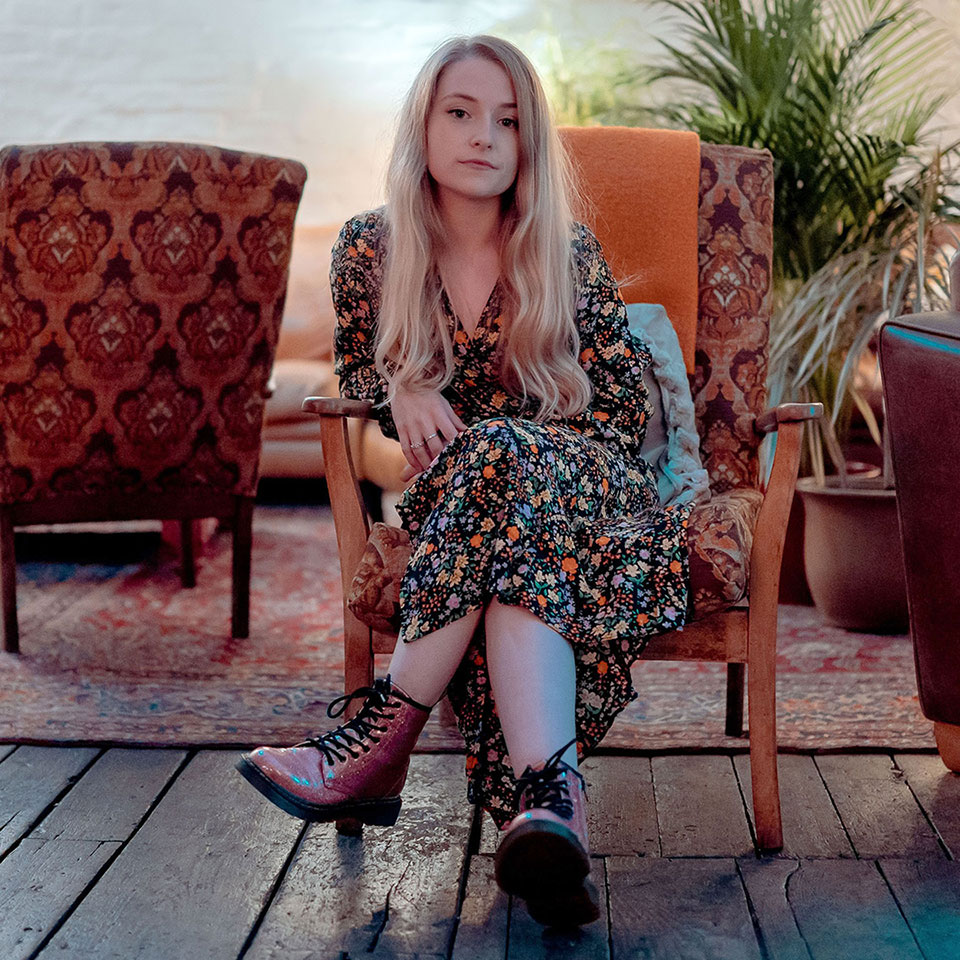 Testimonials

A very talented musician & multiinstrumentalist
Hull's answer to Lucy Rose!
I am really enjoying Grace's expressive and dynamic vocal delivery which is packed with raw emotion, effortlessly connecting the listener to her relatable storytelling.
Having been discovered by local talent guru & BBC Radio Humberside presenter Alan Raw when she attended a BBC Introducing Live Masterclass, Beverley born singer-songwriter Grace Christiansen now releases her new single Summertime – a beautifully textured & mesmeric song about wanting it to be summer and the life-affirming feelings of joy associated with that thought.
Recorded at Hull's Tyrannosaur Paddock & produced by Dan Spooner (Jack Conman, Alice Clayton), who Grace feels has had a really positive input on her musical development, all the instruments on Summertime are played by Grace, who explains how the record came about: "The song's about wanting it to be summer. I had a holiday booked with my partner when I wrote it at my kitchen table in mid-winter. The weather was pretty awful & I closed my eyes & pictured being on a beach with nothing else to do. Everything's so much better when the sun's shining & you have an ice cream in your hand! Even though I wrote this song before the pandemic, the lyrics have become more relevant since & I so want to go on adventures again & see the world".
Having been taught guitar by her grandfather, Grace then taught herself keyboards & started writing her own songs at the age of 13. Taking inspiration from Nora Jones, Phoebe Bridgers, Lucy Rose & Maggie Rogers, Grace creates an uplifting yet dreamy sound with elements of indie, folk, pop & some country in there too. At 4ft 11", Grace is also keen to point out that her guitar, a beloved Gretch Rancher Falcon, is almost as big as her!
She drinks Yorkshire tea while on stage, which along with the rich sound of her guitar, creates a chilled & dreamy atmosphere at her gigs. Before lockdown, Grace performed at Edinburgh Fringe Festival, SHE Festival & her local Humber Street Sesh. Since things have started to open up again, she's been eager to perform her new material & has recently played Humberside's East Park Feastival & Cottingham Fringe with more gigs being sorted as we speak. The sun is shining bright on this new breakthrough talent & the livin' is easy (as they say). Be sure to follow Grace on her social media for updates on future releases & news of upcoming gigs.