Malin Andersson
SCANDINAVIAN SONGWRITER SHEDS LIGHT ON ENVIRONMENTAL CRISIS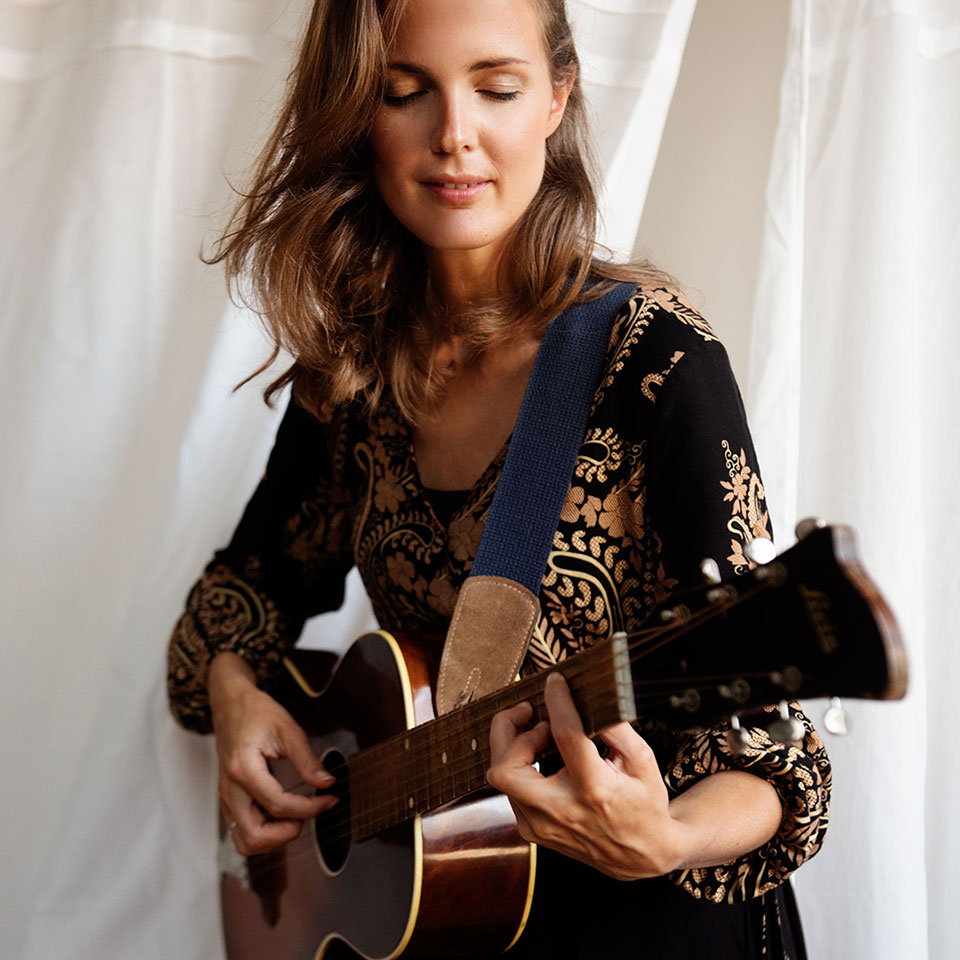 Testimonials

This is an artist who is moving towards an enchanting sound that manages to be both food for thought and something to soothe your soul
Enchanting, delicate & melodic vocals… Malin is clearly a talented musician with a great potential for International breakthrough
A beautiful crystalline tone with just a hint of melancholy
Following her 2018 album Follow, which received critical acclaim from both the UK & Swedish press, Scandinavian singer-songwriter Malin Andersson returns with Reef – the first single from her upcoming album Space To Feel.
Recorded between London & Grästorp, Sweden with co-producer Anders Rane & mastering engineer Moritz Hausler (Bat For Lashes, Marina And The Diamonds, HONNE), Reef's lush arrangement of ethereal guitars & textured strings is the perfect accompaniment for Malin's mellifluous vocal style & intense sensitivity.
The idea behind Reef grew from concerns around the world's environmental crisis & humanity's elemental connection to nature. The song likens humanity's direction of travel to a ship that's sailed into a reef and now stuck, is trying to figure out how to re-establish some sort of balance, both collectively & individually. Malin says of the release: "Reef is the first in a collection of songs I'm writing about 'high sensitivity', deciding to no longer apologise for my own vulnerability whilst encouraging others to do the same. It's a gift to be sensitive, use it & don't hide it!"
The video was shot by London based film director Alex Simpson. Known for her work with Apple, Channel 4, Guardian & The BFI, Alex collaborated with Malin in pulling together imagery inspired by the lyrics & shot it on both digital & super-8 formats, creating a perfect amalgam of sound and vision.
Originally from the Swedish village Tibro, Malin grew up in a multi-generational musical household & at the age of eight she started writing her own songs. Citing musicians Joni Mitchell, Joan Baez & Anna Ternheim plus author Virginia Woolf & Swedish poets Edith Södergran & Karin Boye as inspiration, Malin's gentle finger-picking guitar, along with her contemplative lyrics & evocative melodies soon caught the attention of SKAP (the Swedish Society of Songwriters, Composers & Authors), who presented her with the prestigious SKAP Award for Emerging Artists & Songwriters. Later, Malin moved to London where she collaborated with various songwriters & producers developing her sound. Also, since living in the capital, she's played over a hundred shows at many venues including the legendary Union Chapel & The Lexington to name a few.
The release of Reef leads the way for Malin's upcoming album Space to Feel, which explores her journey as a "highly sensitive person" (HSP), travelling through the emotions that come with leaving a place of tranquillity & moving to London. The songs show Malin's story in living with the personality trait, promoting awareness & diminishing negativity towards showing such sensitivity.
With an upcoming showcase at the Swedish Festival Future Echoes this spring, the future looks bright for Malin as the year unfolds – be sure to watch this space!