Hello everyone,
Phil here and this is the Futureproof team's fave fifty for 2022 – the best of Futureproof Picks over the year! As we add only ten new tracks a week to the playlist, I've included descriptions for just those first ten and added them back on the playlist but… I've had my moment with all the tracks listed below at some point during the year. A big thanks to all the artists who've brought us this great music.
As always, if you like what you hear please follow and share the playlist, it helps us keep doing our thing. Also, please do support the artists featured in any way you can.
Otherwise, a Merry Christmas to everyone and see you on the other side for no doubt, many more inspired musical discoveries and life affirming creativity in 2023
Phil & all at FP Towers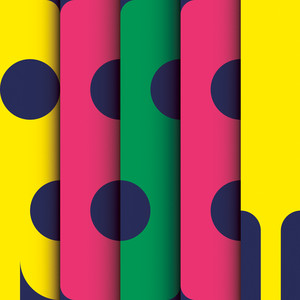 Panda Bear, Sonic Boom – Edge of the Edge
Edge of the Edge make heavy use of a sample from Fifties and Sixties-era singles; the opening chords of Randy and the Rainbows' doo-wop classic Denise are looped throughout. Animal Collective singer and former Spacemen 3 member paired the single with a video that pokes fun at nonsensical TikTok-like videos, "likes," emoji-driven culture, and our obsession with mobile devices. "This video sucks," the Danny Perez-directed visual proclaims midway through via a series of text messages. The track comes from Reset — a collaborative album largely built from samples. A sunny upbeat tune reminiscent of The Beachboys – love it!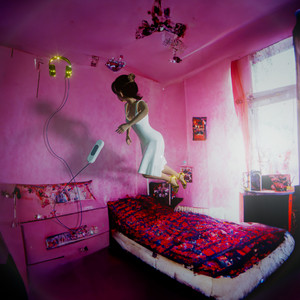 Courting – Jumper
Back in August, Liverpudlian quartet Courting dropped their single Jumper ahead of the release of their debut album Guitar Music on 23rd September. "Jumper is an outlier on the album," frontman Sean Murphy-O'Neil says. "It is a gentle story of true unrequited love, meant to playout like a 2006 romcom. It is about growing old and believing everything will fall into place, the mundanity of doing dishes, and leaving oppositional film reviews." The band describe Jumper as their "pop girl moment", having previously written a song that references Charli xcx and say that it "possesses the kind of instrumentation that should be able to pay off the bands student loans." Filled with punchy guitar lines and an infectious percussive beat, it's a fantastic tune so check it out!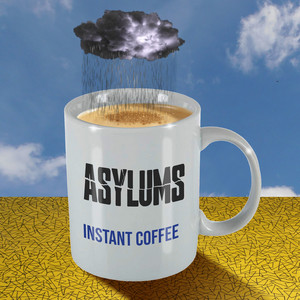 Asylums – Instant Coffee
We loved the infectious and comforting single Instant Coffee from Asylums' album Signs of Life. Speaking about the song, producer Dave Eringa says, "it's like all of Luke's songwriting to date has been leading up to Instant Coffee, a beautifully melancholic perfect pop song with real depth! Late 90's Albarn meets the great bits of American indie at a classical concert & they all get together for a party!" Luke states: "This song only got recorded because Jazz, our guitarist, spotted it at the demo phase … I made lots of excuses why we shouldn't work on Instant Coffee at the time, but Jazz insisted it was a classic song and that we should. When we worked it up as a band and added the string quartet and subtle synths at Rockfield I was so glad we didn't bin it – it's now one of my all-time favourites we have done both musically and lyrically. It's kind of Leonard Cohen meets The Cardigans." We agree with Jazz – what a hit!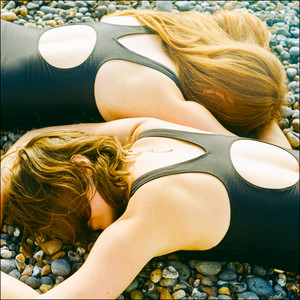 Prima Queen – Butter Knife
A Futureproof fave, Prima Queen, dropped new single Butter Knife in November, produced by friends The Big Moon and they stated: "Butter Knife is a reflection on losing a loved one slowly to Alzheimers. When they pass away the loss is confusing because not only are you grieving the person you knew before the illness, but also the person they became." We're loving the spoken word aspect of the track with the beautiful harmonised choruses. Seriously powerful, heart wrenching lyrics relating to a terrible disease. Another stunner from Prima Queen – absolutely love it!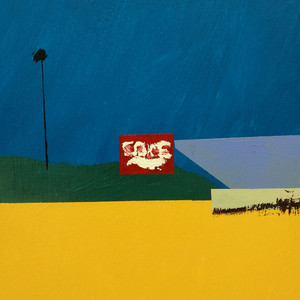 Rainn Byrns – Big
In July, South Londoner Rainn Byrns dropped second single BIG from recently released album New In Town – a song about coming to terms with arriving in a city much bigger than you & working in a dead end job while others seem to be 'making it big'! "For me" says Rainn "the song's a reality check about how the process of bashing your head against a wall over success, can take you away from being in the moment & enjoying the journey you're on … this one is getting a fair bit off my chest & airing the frustration I've felt in the process of creation & self-comparison – and we all know that comparison is the thief of joy!" Rainn plays all the instruments on his self-produced recordings and has put together a band of like-minded souls to take his music to a live audience – and they are fantastic live! Check out this upbeat, infectious slice of lofi bedroom pop.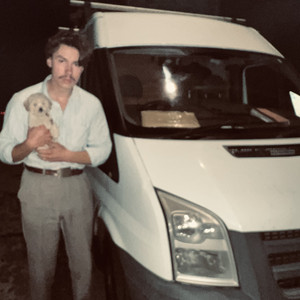 Enjoyable Listens – Dead Frozen
Enjoyable Listens, aka Luke Duffett, dropped yet another banger in November – the single Dead Frozen. He states: "An epitaph that mulls over the long gone, rose tinted, bitterly blue January mornings of yesteryear. What does a tree mean? What truth does the sky embody? What exactly do Enjoyable Listens mean in the beguiling chorus of Dead Frozen, as it revolves around your mind like a carousel composed exclusively of sweet, sweet eidolons? This song is a 3 minute and 36 second, ambitiously romantic vignette that does its best to paint the memory of a time that never was." Whatever the live set up, you will find Luke from Enjoyable Listens on the bar, on the bar stools, on the PA, surfing the gig furnishings just as his bold brand of fab.alt.pop surfs the nation's airwaves. If you haven't seen Enjoyable Listens live then seriously, what are you waiting for?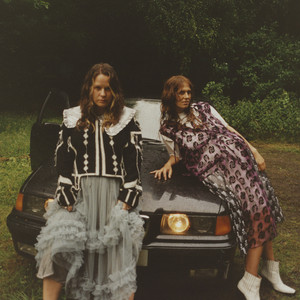 Dolores Forever – Funeral
Fast rising duo Dolores Forever released new single Funeral in September. The track is the second to be taken from the band's EP and it's a euphoric, synth-driven pop banger, soaked in hooks and the band's soaring harmonies. "Funeral is about toxic friendships and self-obsession," the duo said of the track. "Wondering whether your friends care about you and whether you should care that they care." Formed by close friends and songwriters Hannah Wilson (from Yorkshire) and Julia Fabrin (from Copenhagen), Dolores Forever met at a house party in London, connecting over their love of Mitski, Sharon Van Etten, Stevie Nicks & The Spice Girls. A fantastically infectious tune and one for the playlist for sure!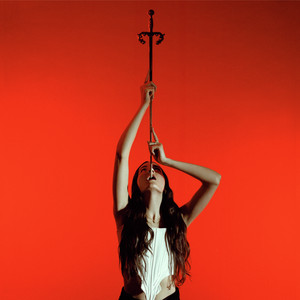 Etta Marcus – Crown
On the single Crown, Etta Marcus is unleashing her inner rage. The 21-year-old singer and songwriter made her Polydor Records debut with the Josh Scarbrow-produced record Crown, where she doesn't hold back from her true feelings. "Crown is enveloped in vengeance," Marcus shared in a statement. "Everything about it is so insistent, overwhelmingly at times. The song gradually picks away at this corrupt and crowded relationship." She added: "To me it sounds very private, I'm expressing a huge amount of destruction and rage. Everyone deserves some rage sometimes." Fantastic songwriting with stunning vocals – wonderful!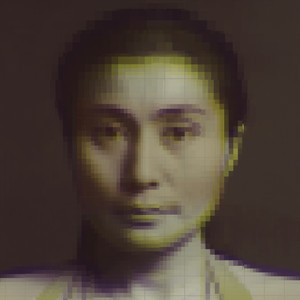 Japanese Breakfast – Nobody Sees Me Like You Do
Back in January, Japanese Breakfast (aka Michelle Zauner) shared a cover of Yoko Ono's 1981 track Nobody Sees Me Like You Do, a preview of the Ocean Child tribute album. Zauner's take on the song swaps its dense, orchestrally flourished soundscape for crisp, spatial production carried by clean piano chords and her own soaring vocal. Japanese Breakfast's Michelle Zauner said of Ono: "She was the most—sort of—hated woman in music for a while—so unfairly—that I think, obviously, as an Asian woman, I sided with her, and saw her as a very deep and complex artist that was being unfairly judged by the world and how difficult that must have been. And it became very symbolic for me." What a beautiful, gentle piano ballad.
Chiedu Oraka – North Face
Hull-born rapper Chiedu Oraka was back in March with his first release of 2022, a double-single North Face, from his EP Council Estate Confidence. About his new tracks, the rapper described that they "epitomise the energy that I'm running with this year". He continued "I believe I am the new face of the north representing a city and county that hasn't had much light shed on it and the track North Face describes that in abundance." What fantastic lyrics on this energetic, bouncy and addictive anthem, against a backdrop of reggaeton inspired production.
You can check out our FUTUREPROOF PICKS playlist here. Please follow the playlist and our socials below for weekly updates and share about the place!