Hello everyone,
Phil here and this is my fave fifty for 2021 – the best of Futureproof Picks over the year! As we add only ten new tracks a week to the playlist, I've included descriptions for just those first ten and added them back on the playlist but… I've had my moment with all the tracks listed below at some point during the year. A big thanks to all the artists who've brought us this great music.
As always, if you like what you hear please follow and share the playlist, it helps us keep doing our thing. Also, please do support the artists featured in any way you can.
Otherwise, a Merry Christmas to everyone and see you on the other side for no doubt, many more inspired musical discoveries and life affirming creativity in 2022
Phil & all at FP Towers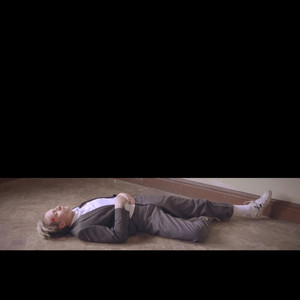 Hamish Hawk – The Mauritian Badminton Doubles Champion, 1973
Released in July, Hamish Hawk's ode to Sir Christopher Wren is a masterpiece in songwriting and what a fantastic track it is – great voice, great imagination and great wit! "The Mauritian Badminton Doubles Champion, 1973 is a pop song, and as such it covers all the classic pop bases, namely death, badminton, and cathedrals," comments Hawk. "… If I were to fashion a legacy for myself, it might well be a song. I imagined what it would sound like, and in turn, the song became a wider rumination on matters of life, family, marriage, and ultimately, death. It was a song I knew I had in me; all it took was Andy Pearson's beautiful guitar line to squeeze the blood out the stone. It's one of my favourites on my album Heavy Elevator, and very close to my heart."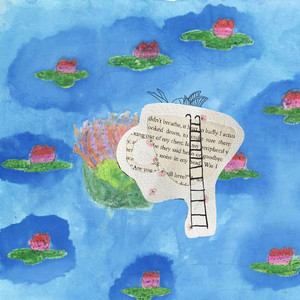 Carol Ades – I Can't Wait to Be British
Globally successful singer-songwriter Carol Ades came with the witty and intimate single I Can't Wait to Be British back in June and says of the track: "It's really just about feeling out of control and half joking / half genuinely hoping I would find that control if I moved to London and had a totally different life. It's sort of self-aware escapism! The structure is so chaotic to represent my train of thought surrounding my feelings. It doesn't really make any sense but at the same time it adds up in some weird way? It's a very very very true reflection of my brain and the thoughts I fight off on a daily basis. And I also genuinely think I was meant to be a British woman!!!"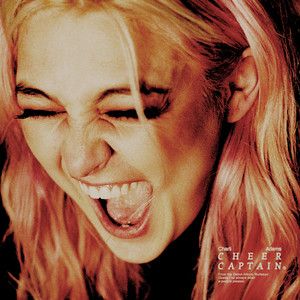 Charli Adams – Cheer Captain
Released in April, Cheer Captain is a confessional, relatable and heartfelt song that Charli Adams wrote to overcome her childhood demons. She was cheerleading captain in her freshman year of high school and was the worship leader in her church before pursuing her music career in Nashville, and she combines these experiences with her toxic relationships on this track. "Cheer Captain is a resentful and regretful song about struggling with a saviour complex as a serial people pleaser," explains Adams and she considers it to be her most honest song to date. Cheer Captain is a painful, beautiful anthem of empowerment and liberation.
NoSo – Suburbia
LA-based singer-songwriter and guitarist NoSo (aka Abby Hwong) dropped  the dreamy pop single Suburbia, via Partisan Records in September. With beautiful vocals, fantastic production and infectious chorus, the song draws you in. Abby says of the track "I grew up in a predominately white suburb outside of Chicago … and had a difficult time navigating the environment but I had amazing friends who had my back. This song illustrates the absurdities of that suburban town (moms gossiping about teens etc) and the simple, lovely moments that I didn't register as my childhood, like eating golden Oreos outside a pharmacy with friends I'd had since kindergarten".
ViVii – Wider Sun
In June, ViVii brought us more acoustic infused folk/dream pop on their album Mondays with its positive and warm vibe plus pulsing 80's style beats combined with great harmonies. It is a refreshing, buoyant soundtrack to spiritual renewal, self-reflection, and rejuvenation with this track, Wider Sun, being a choice cut from the release. "The songs were all written on Mondays," the band explain. "It's our official "working" day in the studio together. Growing up, Monday was the worst day of the week for us because of school but nowadays it's the best day of the week!" Check out their swirling electronic arrangements and great melodies.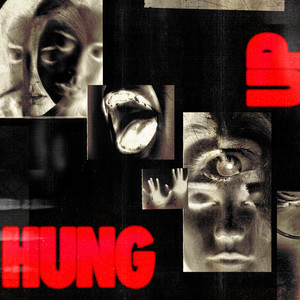 The Mysterines – Hung Up
Back in October Liverpool quartet The Mysterines dropped their single Hung Up and its a stomping post-grunge anthem. Frontwoman Lia Metcalfe's dangerously brooding vocals are dripping with lustful vengeance as she effortlessly takes down a relationship that's slowly and painfully running its course. Lia explains, "Hung Up is pretty self explanatory and I intended it to be that way. It's also a very revengeful song." The Mysterines are a true force to be reckoned with in UK rock. Barely out of their teens, they sold out their first ever UK headline tour in February 2020, have supported Royal Blood, The Amazons and Sea Girls on tour, as well as headlined the BBC Introducing Stage at Reading and Leeds.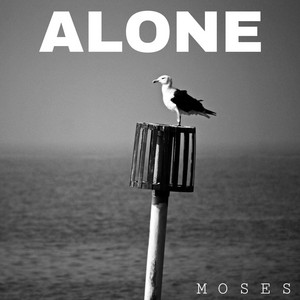 MOSES – Alone
Phil's favourite band discovery of the year, London indie-rock band MOSES have nothing in common with the saviour prophet – except great performance! A dream band, with perfect infectious tunes, blistering live sets, instant audience connection, and the ability to catapult you straight into their world and experience everything from joy to heartbreak. It's no wonder that they have so many influential people championing them – once you've heard a MOSES chorus you won't forget it. Released as a single in August, the bluesy feel of lead-singer Victor's vocals combined with an immense dynamic, makes their single Alone a real banger.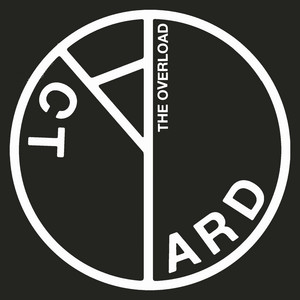 Yard Act – The Overload
September came and Leeds band Yard Act shared their exhilarating single The Overload, which happens to be the titular track from their forthcoming debut album, due to drop next year. Vocalist James Smith said of the new song: "The Overload serves as an overture to the album. It's written from the perspective of someone sitting in a pub overhearing snippets of all these different conversations from different characters and acting as a vessel, a medium even, for their own thoughts and opinions." The trio fills the track with a swaggering cocksure attitude, a lively bassline, and bucket loads of northern wit, making for an intoxicating combination.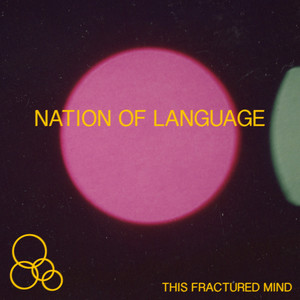 Nation of Language – This Fractured Mind
Brooklyn-based synth-pop trio Nation of Language brought us their intoxicating single This Fractured Mind in July. Songwriter Ian Devaney said "One ends up spending a lot of time contending with unrealised dreams and feeling jealousy towards those who have moved on… This is a song for driving down that road, as indecision, longing and regret cycle together into mania, until finally at the end, quiet acceptance and peace wash over." The track is overflowing with vibrant, colorful synths into which Ian Devaney's hypnotic vocals blend perfectly.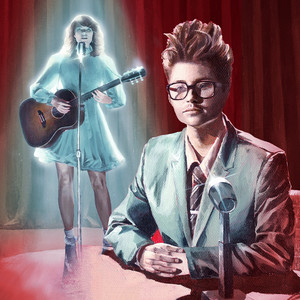 Allison Ponthier – Harshest Critic
Allison Ponthier brought us her reflective single Harshest Critic back in May. "I wrote Harshest Critic around the time when labels were knocking on my door," she explains, "and I kept wondering what it would feel like when other people were judging me and my work. It ended up being a song about how, when you're an artist, everything feels like life or death. But in reality, it's your happiness and who you are as a person that really matter. You might as well enjoy the ride, because no one's ever going to be as hard on you as you are." With a bed of gentle guitars and tender percussive trails, Ponthier's heartfelt vocals take centre stage as she opens up about her anxieties in an introspective and confessional way.
You can check out our FUTUREPROOF PICKS playlist here. Please follow the playlist and our socials below for weekly updates and share about the place!